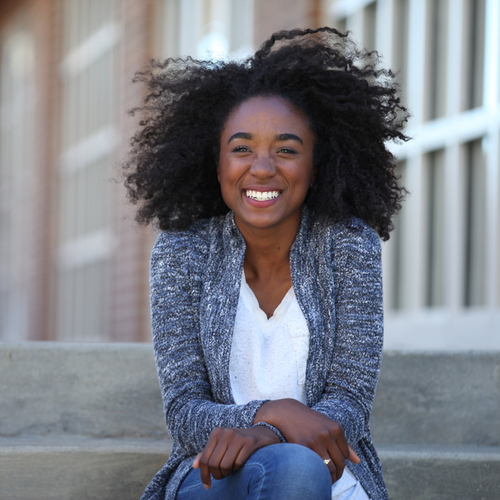 Joining A Sorority Has Advantages
HaveUHeard rushing is now called recruitment. Before students even step foot on the IU campus, most already know about the extensive sorority recruitment process. More than 8,000 students at Indiana University are involved in Greek life, making it one of the largest social scenes on campus. Greek life does have its advantages, especially at a large college, and kids are probably not going to forgo the rumors about recruitment if it means not joining. So buckle up; the ride can get a bit bumpy.
Recruitment is held a week before winter break ends and is somewhat of an extensive process. Women have the opportunity to go to sixteen different chapters throughout that week, trying to establish if they identify with the organization's mission statement and purpose. As much as potential new members are trying to find their place in greek life, sororities are asking all the right questions to see if the women are up to their standards and would fit in.
With every potential new member longing to be in a sorority, sadly not everyone finds their place. The process is extremely overwhelming for most considering its long days running all over campus trying to avoid as many piles of snow as possible in the 20° freezing cold weather. Sororities typically take about 60 girls per incoming spring pledge class. Sadly, considering sororities only take a select amount of new members, many girls still do not find where they belong at the end of this demanding recruitment process. Individuals can participate in recruitment by easily signing up from September 1st to November 1st.
Throughout the treacherous week of recruitment, there are four different rounds that women have to take part in and they progress in time as the week goes on. After every round, women have to rank their favorite sororities. Every chapter also rates the potential new members, this then results with the potential new members getting a list of sororities they continue to visit throughout the process. At the end of the day, some women are beaming with joy when they get the chapters they have interest in back, and other women are left in tears with the disappointment of getting chapters back they did not feel connected too.
The Rounds
The first round is known as an open invite round which is a quick 15 minutes where you get to know each other. The second round is the philanthropy and service round where chapters get to share their love for helping raise money and awareness for their philanthropic cause. Women typically get to have more in-depth, sentimental conversations. The third round is called the sisterhood round where girls begin to form close friendships and relationships on a very personal level. Lastly, you have bid day, which is the day everyone is longing for considering women finally find out what sorority they are in. However, women are not "officially" in the sorority until they are initiated, which could be several months after bid day.
Ultimately, although the process of recruitment is long, it is most definitely worth it. Young women get the opportunity to make lifelong friends as well as opening a gate to being more involved on campus and within the community. If your family members or close friends were in a sorority, no matter the college, you can send a letter of recommendation. A list of all chapters and then click on the sorority you or a relative were in for the email address to send a letter of recommendation to. I personally do not believe that letters of recommendation will make or break you, but if people are willing to help you, it can't hurt.
There are a few other things I should mention about sorority life. Firstly, membership dues include a meal plan; which is great, although it should be kept in mind if a student has a meal plan in the dorms too (so, in this case, go with the minimum dorm plan).  Dues can get a little pricey; $2,300-$3,600 per semester, and a bit more if potential new members have the opportunity to live in the house.
Personally, I loved living in the house. It was far more cost-efficient than living in an apartment and a great way to form close relationships with other students my age. Typically at Indiana University, they require you to live in the house your sophomore year. Many parents like to send their daughters a gift on Bid Day. We recommend holding off as they will be getting gifts from the sorority they pledge on Bid Day and continually going forward from tank tops to water bottles and everything in between.
Should you decide to get them a congratulatory gift, we have some suggestions:
Desert Cactus Greek, Brit, and Bee, Alexandra, and Company, Go Greek Chic, Cotton Sisters, Sorority Shop, Signature Tumblers, and Gild the Lily.
For more specific questions regarding Indiana University's recruitment process.
Pass on these great tips, tell your friends and like us on Facebook, Instagram, Twitter, and Pinterest. Find out more about how to use HaveUHeard as a great resource. Sign up for other great tips at haveuheard.com.