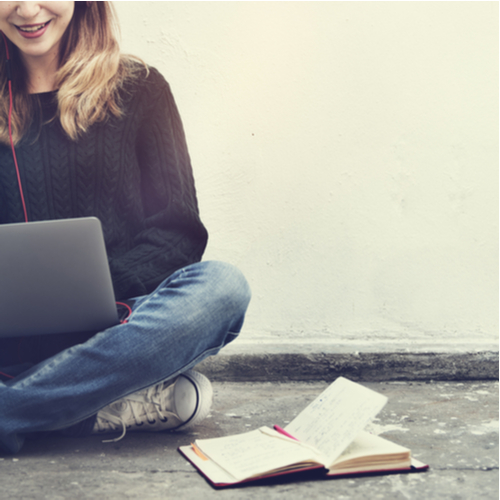 Check Out What You Get for Free!
HaveUHeard that Microsoft Office 365 is free for all enrolled IU Students? Office 365 is a cloud-based suite of productivity tools from Microsoft. It integrates all the apps you need to collaborate with your classmates or coworkers. Whether working from campus or on the go, Office 365 is available wherever you are, from virtually any device. Technology at your fingertips! As an IU student, not only do you receive technical assistance with connectivity and other authentication issues, but students may receive exclusive deals on computers and accessories as well as student licenses for special software they may need including Adobe Creative Cloud and Microsoft Office.
While the computer of choice for many students is trending toward Macbook before you head out to get a computer for your student, some of the colleges have specific requirements that differ from general recommendations. Check your individual college and degree program hardware and software requirements as you may find that a Dell, Microsoft Surface Pro or HP may better serve your student's needs. Microsoft Surface has a great price, any hp is great. If you want to make a little more of an investment, the Apple Macbook Air and Apple Macbook Pro are highly recommended. A lot of students also bring tablets or Ipads to class and are great for note-taking.
The mission of Information Technology Services is to provide an effective, comprehensive, and secure technology infrastructure at Indiana Univerity and to deliver the highest quality information technology services. Information Technology Services strives to engage the university community in support of the university's mission of teaching, research, creative endeavors, and service. There are various places to print on campus at IU. Students are given a printing allotment each semester tied to their Crimson Card. Full time (4 or more credits) gets you 26 print credits; part-time gets you 13 print credits.IU  provides a variety of copy and print services for students. Each print credit lets you print 25 B&W pages or 4 color pages which is funded by the student's Student Technology Fee.
Need more credits? Parents or students can add funds to a student's CrimsonCard account. Copying and printing are 8¢ per page for black-and-white (duplex printing or both sides) and 50¢ for color. For all their technology goods, they can show their Hoosier pride by decorating their laptops, cell phones, gaming devices, and even their amazon echo with customized IU stickers.
Pass on these great tips, tell your friends and like us on Facebook, Instagram, Twitter, and Pinterest. Find out more about how to use HaveUHeard as a great resource. Sign up for other great tips at haveuheard.com.