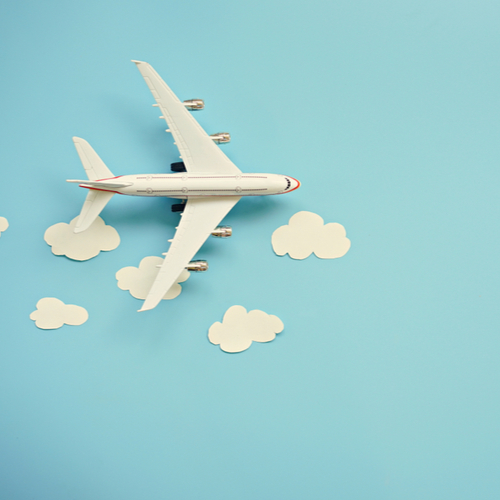 Trains, Planes, and Automobiles…All the Transportation You Can Think Of
Whether it will be the first time dropping off your student, visiting them for parents weekend, or attending their graduation, there are a variety of very easy ways to get transportation to Indiana University Bloomington.
For those of you not from the midwest, you may not know that Bloomington is centrally located in Monroe County, Indiana, about one hour from Indianapolis International Airport, which is the airport closest to campus. You are also two hours from Louisville and just four hours from Chicago. IND airport is surprisingly easy to navigate making it convenient to access all major car rental companies as well as transportation services such as Go Express, IndyGo bus service, as well as Uber and Lyft which all take you directly to campus.
Go Express Travel has worked out great for my daughter especially getting to the airport for an early morning flight. Keep in mind the earliest pick up varies by location on campus and for my daughter, this is 5:10 am, so be cautious that it allows enough time to arrive, check-in, and get to the gate for those really early flights. They have extended hours during orientation, stops at individual dorms, two free bags, and coupon discounts for future trips, and at $24 each way, the price is not bad. Don't forget to book reservations early as there is a large out -of- state population heading to the airport.
IU is a huge proponent of exploring options other than having a car on campus. They promote the many benefits in reducing drive-alone commuting to IU, ranging from financial to health advantages for people individually and as a campus on the whole. IU preserves its green spaces, and although students do have cars on campus and they do offer student parking, it is very limited. IU students manage very well without cars, most walk, bike, or ride the bus to campus. Check out Bloomington Transit and IU Campus Bus for reliable campus transportation. There are several bike shops in Bloomington and if you are looking for great deals on a used bicycle visit IU Surplus.
IU offers two free services for late-night transportation.
Safety Escort
Safety Escort is a student-run service that allows all IU students to call from any location within Bloomington city limits for a free ride home or to work as an alternative to walking alone at night. Safe rides are available seven days a week while IU is in session. Get the TapRide app, which keeps wait times under 20 minutes.
On Fridays and Saturdays during the spring and fall semesters, get a late-night ride home on select bus routes with the Night Owl service offered by Campus Bus Service.
Carpool
Students with cars are often looking for people to share the drive. There is a Facebook group, that connects students looking for rides. Students post if they are looking for a passenger or are looking for a ride.
Pass on these great tips, tell your friends and like us on Facebook, Instagram, Twitter, and Pinterest. Find out more about how to use HaveUHeard as a great resource. Sign up for other great tips at haveuheard.com.