HaveUHeard.com includes links to third-party websites and advertisements for third-party products and services. Product and service-specific opinions mentioned within the content of our blogs are entirely the opinions of the HaveUHeard.com team and its staff. It is our hope that you will find value in the products and services these third-party organizations represent, and patronize these businesses. Such advertising and marketing partnerships help make our efforts at HaveUHeard.com possible. Thank you for your support and ongoing interest. For additional information, please read our full HaveUHeard.com Disclosure Statement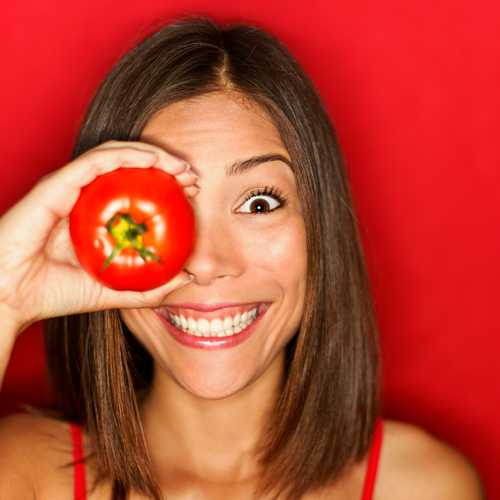 OK to be Eating…Healthy!
As with other college campuses, the amount of burger, pizza, and fast-food restaurants at and surrounding the UF campus is a big reason for the Freshman 15. This is no surprise considering so many students live on a tight budget. But today's college students are definitely into eating healthy, and they seek higher quality foods that are both varied in taste and economically priced.
Granted, sometimes nothing can take the place of a cheesy, greasy slice of pizza or a juicy hamburger. Comfort food is just that, after all. But for those students that want more of their food fast but healthy, UF students have many options. There are also several apps that many students can download to find the latest promotions and deals at some of their favorite places. (These apps include Hooked and Pocket Points.)
Some of UF Students' Favorite Healthy Eats:
ReFresh Food Co. – Formerly Three Natives, it is located in Midtown on West University Drive, they are known for their healthy menu including Acai bowls, Smoothies, Cold Pressed Juices and Shots, Wraps, Salads and Bagels
Bento Asian Kitchen & Sushi — Now with 3 locations in Gainesville, the newest location is on the ground floor of The Standard at Gainesville Apartments, right across from the University of Florida campus. It's ideal for a quick, fresh-to-order lunch or dinner. Students can pick between a rice or noodle bowl or a box that includes salad, string beans, and rice. They also have a sushi menu and build-your-own poke bowl. Additional locations are on Archer Rd and Newberry Road.
Big Island Bowls —  Located on NW 8th Avenue, they serve up smoothies, acai bowls, poke bowls, and Buddha bowls.
Bolay  — Located at 2905 SW 42nd St. off Archer, this concept is similar to Chipotle in that you build your own bowl using freshly prepared gluten-free ingredients. Choose from small, large or kids bowls adding a base, veggies, protein, and add-ons topped with different sauces. Great for vegetarians, vegans, healthy eaters.
SubLIME Tacos — Located at 317 SW 4th Ave (Downtown), here is another version of a build-your-meal Mexican restaurant, this one Baja-style. You can choose your own protein (including shrimp and barbacoa), or opt for seasonal veggies if you're vegan or vegetarian. It's a great and tasty way to get your greens on.
Daily Green — Located near downtown, this establishment offers organic and locally sourced foods for everyone including vegans and vegetarians. Their original waffle cones come filled with your choice of tempeh, or you can opt for the famous tarragon yogurt chicken salad. Soups, salads, sandwiches, lentil burgers, and smoothies round out the healthy menu.
Impulse Nutrition — Located on SE 2nd Avenue downtown, this smoothie and juice place is popular after workouts or for those looking for a great protein shake.
Just Salad — While this is Gainesville's newest salad place, many who live in New York are familiar with this concept. From their healthy salads, wraps, and bowls to their avocado toast, chicken noodle soup and smoothies, they aim to serve affordable healthy food with their 10 items under $10.
McAlister's Deli — Located off Archer Rd, they serve salads, sandwiches, soup, and — of course — their famous deli and spuds.
Nekter Juice Bar — Just off the northeast corner of campus on University, Nekter serves up "Energizing Elixirs," smoothies, acai bowls, and even Detox Cleanses. Make your own blend, grab and go, and you do healthy you.
Still More Favorites:
Sababa — Located near downtown, this small, counter-serve Israeli cafe with a patio serves kosher favorites like falafel & shakshuka.
Shake Smart — Started by two college students looking to make healthy eating more accessible to the college on-the-go lifestyle. UF has two locations; one in the Reitz Union and one at SW Student Rec. The menu consists of the obvious shakes but also acai bowls, cold brew coffee, sandwiches, oatmeal, and wraps.
Smoothie King — 3321 SW Archer Rd Suite #20, Gainesville, FL 32608 & they deliver! Pick from 22 different blends depending on whether your goal is health, fitness, wellness, enjoyment or a nutritious treat.
SweetBerries – Located on NW 13th Street just west of University, they are known for their frozen custards with many tasty toppings. They are also known for their Concrete, a frozen custard with mix-ins of student's choice, and served upside down (thus the reason it is called concrete)! On the healthier side, there are fresh deli sandwiches (tempeh can be substituted for any meat) and salads.
Taziki's Mediterranean Café — Located in Butler Plaza off Archer, this is a healthy favorite among students. They feature daily specials and traditional Greek fare including soups, salads, and gyros with fish, seafood, lamb, poultry and vegetarian options.
The Top – Located in downtown Gainesville, there is typically a minimum 45-minute wait on weekends to get into this hip spot known for its vegetarian and vegan options and modern take on American food. Make sure you start with either their corn nuggets or fried pickles. As a pescatarian, my favorite entrees are the pecan-crusted tofu, the seared scallops (usually a special), and their black bean burger.
Vale Food Co — Vale Food Company is a healthy fast-casual restaurant that recently opened in Gainesville. They are based out of Tallahassee, having first catered to the FSU campus (we'll overlook this). Their food model is to make healthy eating more affordable, convenient, and delicious for college students. We're talking acai bowls, avocado toast…perfect if your student is a health nut. They plan to roll out optional meal plans in the near future.
Whole Foods Prepared Food Section — From sushi to quiche to Chicken Vindaloo — and everything in between — a stop in at this Archer-area grocery will net you the meal you crave and the healthy you need.
Zoe's Kitchen — Located on Archer Road, they serve a traditional Mediterranean menu in a fast service fashion. Their menu includes baked feta, varied hummus flavors, various salads (including Greek and Mediterranean), sandwiches and pita, Piadina, kabobs, and bowls.
Even at some of the fast-food restaurants (if your student can resist the temptation of those alluring fries), there are healthy alternatives including salads, grilled proteins, and veggie burgers.
And, of course, you will want to encourage them to combine exercise with that healthy eating regimen. Check out the suggestions in our blog Staying Fit.
Pass on these great tips, tell your friends and like us on Facebook, Instagram, Twitter, and Pinterest. Find out more about how to use HaveUHeard as a great resource. Sign up for other great tips at haveuheard.com.