HaveUHeard.com includes links to third-party websites and advertisements for third-party products and services. Product and service-specific opinions mentioned within the content of our blogs are entirely the opinions of the HaveUHeard.com team and its staff. It is our hope that you will find value in the products and services these third-party organizations represent, and patronize these businesses. Such advertising and marketing partnerships help make our efforts at HaveUHeard.com possible. Thank you for your support and ongoing interest. For additional information, please read our full HaveUHeard.com Disclosure Statement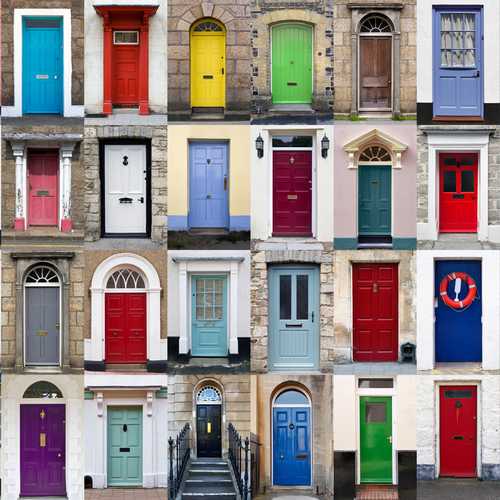 Economical to Extravagant Off-Campus Living
Just a few months in from your freshman starting college and they already bring up the subject of where they want to live the following year. HUH?? By December, they are ready to sign a lease.  It's hard to imagine making a decision so early. However, the demand for living in certain areas is definitely driving the need to sign early. Your student's take and talk on the subject will be all about specific apartments and their appeal, but what you want to know is "What's the rent?", "Is that apartment in a safe area?, and "Does it come with parking?" There will also be questions you may not even have thought to ask.
One of the newest and perhaps, by far, most extravagant apartment complexes to open across the street from the UF campus comes with a rooftop infinity pool, cabanas and lounge, a gym, racquetball courts, an arcade and game room, free tanning, and an internet café. They offer everything from studio-sized apartments all the way up to 6-bedroom apartments. They even rent exclusive penthouse and VIP units. Amenities there include fully furnished packages, flat-screen TVs in every living room, private bathrooms, granite countertops, stainless steel appliances, and a washer and dryer in every unit. The apartments sit above a street-level of retail stores. One might assume there would not be much demand for this style of college living, but — mark my words — there has been a waiting list for certain units there that started before the complex was built.
Of course, as much as we may not want to deprive our students of luxury living (please note the sarcasm font), there are far more affordable and economical apartment rentals in Gainesville. For those in sororities, many opt to live in one of the apartment rentals within walking distance of their respective houses.  Rent varies according to whether they select a luxury or more simple apartment, but this area does tend to be higher priced due to its proximity to sorority row.
Students can also look into the Cooperative Living Organization, which is a dorm-style housing and home to 80 students from both UF and Santa Fe College. Its purpose is to provide low-cost housing. As a co-op, the facilities are maintained completely by students who live at CLO. Residents work around two hours a week to contribute back to the organization. The deadline to apply for the living space there is in February.
Midtown and More
Another popular area for students seeking apartments is around Midtown. These apartments are close to many of the bars and restaurants as well as the campus. For students looking for a bit more urban feel, there are apartments in downtown Gainesville, which is the area around Main Street and University Avenue. Heading in that direction for a home base does take you further to the east of campus. Head out west along Archer and you will find even more affordable, albeit some older, rentals. An easy rule of thumb is the further you are from campus, the less expensive the rental.
As you consider apartments in those areas, you will want to make sure they are on (preferably easy) bus routes if that is going to be your student's primary form of transportation to campus. It's worth noting that parking on campus is not an easy challenge and, even if your student has a car in Gainesville, taking a bus to and from their living quarters to campus is often a good plan.
There are also small private homes and cottages available surrounding the UF campus. Many juniors and seniors will look toward this type of living for more privacy (and — let's not kid ourselves — parties). Most apartment and home rentals are managed by property management companies so you likely will not be dealing with the actual owners — but that's something you should know and discuss ahead of time, as well.
The Break-Down: What questions your student should ask.
Reserved Parking
Most apartments and houses near campus require you to work with property management companies. Unfortunately, many of the multiple-bedroom apartment rentals will only include one parking space. My daughter's four-bedroom apartment fell into that category. That leaves the other occupants of that unit having to pay for off-premise parking. These parking spots are extremely pricey, sometimes as much as $120 per month per spot depending on location. I required my daughter to rent parking that was in a safe area and very close proximity to her apartment. You will definitely want to ask the parking question…it may take some persistence to land a parking plan that works for you and your student.
If your student is one that needs to find parking, they will need to go through the City of Gainesville. (They could, of course, also look on Craig's List or other similar listings as some students offer their spots for a fee.) You can purchase a decal for the city online at the City of Gainesville website or in person at City Hall downtown. For most of the area behind sorority row, you will need a Zone 1 parking permit. This is $110.25 for the year and is valid from the end of August to the end of September of the following year. This decal can also be purchased for scooter parking for the same price. When buying a decal you will need to bring the following information:
Valid driver license
Current vehicle registration in the resident's name or in the name of a parent with the same last name (Note that there will be additional instructions if your student has a different last name.)
Two Proofs of Residency (Lease & ISIS, GRU bill, Cable bill or other bills received as mail. Junk mail is not an acceptable form of proof).
This City Parking Permit is the option most students use, but it really can be difficult to find parking a lot of the time. Another option is to post on the UF Facebook pages to see if anyone is selling a parking spot or knows of people who have lots where they sell the spots. This option is usually more expensive than city parking but less expensive than parking at the apartment complexes.
Utilities
Make sure you ask about the overage for utilities for the apartment. That was a quick learning curve for us when my daughter received the utility bill for her first month. It was no little surprise to see a statement from the complex billing them for the amount they went over their utility allotment of $120.00 per month. The management company will split the overage between the number of tenants, but that's all good information to have upfront.
The Lease
Most apartment leases start somewhat after August 1st and go through July 31st of the following year. The leases are based on 12 months but many students are only in Gainesville for two semesters. This means your student will either have to pay for the summer months or they can sublet. (Just remember, you are really on the wrong side of supply and demand when it comes to subletting during the summer, so consider that a bonus if it works out for you.) Some students charge for others to use their specific room (read single bedroom) as storage. We recommend limiting that option to those your student knows personally. You do not want to put yourself in a position of being liable should something happen to another person's belongings.
My daughters did not sublet their rooms but did let friends store possessions in their room at times. Also, note that new residents (not renewals remaining in the same apartment) cannot move in for at least a few days and up to two weeks after leaving a previous lease. The rationale is that the management company needs time to clean the apartment. But this leaves an awkward gap in time and creates a need to somehow store their belongings.
We faced this dilemma and had to move their belongings into storage for 4(!) days. This involved hiring a moving and storage company at a large expense. We looked at many options but, unfortunately, this ended up being the most cost-efficient.
Inspecting the Apartment
Make certain your student (and you, if you are there) inspects the premises thoroughly upon move-in. Remember, for many of our kids this is their first experience renting an apartment. Take pictures of any damage or blemish, no matter how small, as there will be charges upon move-out if they did not fill out the damage report when they first moved into their apartment.  If they hang up pictures (or anything) on the walls with nails (instead of Command hooks), make certain they spackle and repaint or touch-up. I would also recommend taking time-stamped pictures of the space (apartment, bedroom, or both) as they are leaving it. This way you have evidence of the condition your student (and roommates) left the space because more proof on their side is always better.  The charges for "damages" add up fairly quickly.
It's worth repeating: Take 100 pictures, then take 20 more time-stamped. You could be charged for damages to the apartment. If you have not documented everything, prepare for those charges.
Responsible party for payment
When reading through the lease, make certain that your student is only responsible for the rent for their individual room (which also includes their share of the common space in the apartment) and not the rent for the entire apartment. While you (or they) may believe your student is moving in with their BFFs, if a roommate decides to vacate for any reason — withdrawal, study abroad, or even incompatibility — you do not want your student to be responsible for that person's portion of the lease.
Subletting
Make sure you are familiar with the terms of subletting for your apartment and/or complex, as many students leave for Summer A and B or a combination thereof and may want to be able to consider a sublet of their room to a third party.
Room locks
Each bedroom should have its own individual key which is different than those for the other bedrooms. This gives your students the ability to lock their bedroom should they decide they want to limit access to their personal space and belongings.
Insurance
Your homeowner's insurance policy may or may not cover them while they are living off-campus. (Many policies will cover them if they are living in an on-campus residence at no extra cost.)  Check the terms of your home insurance policy. Most of the large insurance companies offer separate renters policies at a reasonable rate. You may also want to look at two of the more reputable college student insurance companies, College Student Insurance, and NSSI.
For information about students' favorite apartments, click here.
Pass on these great tips, tell your friends and like us on Facebook, Instagram, Twitter, and Pinterest. Find out more about how to use HaveUHeard as a great resource. Sign up for other great tips at haveuheard.com.