HaveUHeard.com includes links to third-party websites and advertisements for third-party products and services. Product and service-specific opinions mentioned within the content of our blogs are entirely the opinions of the HaveUHeard.com team and its staff. It is our hope that you will find value in the products and services these third-party organizations represent, and patronize these businesses. Such advertising and marketing partnerships help make our efforts at HaveUHeard.com possible. Thank you for your support and ongoing interest. For additional information, please read our full HaveUHeard.com Disclosure Statement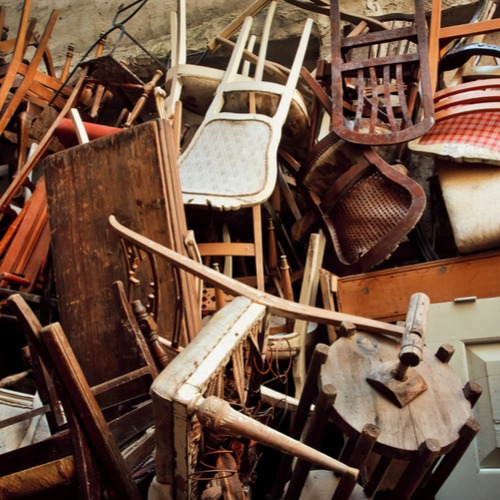 A Little Retail Therapy
You will find almost every major box store including Target, Walmart, Bed, Bath & Beyond, Best Buy, Family Dollar Store,  TJ Maxx, Marshalls, and most others. Major department stores include Dillards, Kohls, and Belks. Surely enough to soothe your retail therapy needs!
For those unfamiliar with these stores, here is a quick description:
Bed Bath & Beyond – As its name implies, this large store carries almost every item imaginable for a bathroom, bedroom and kitchen. They cater to the college market offering many convenient services including picking out items in your hometown or online and then arranging to pick them up in Gainesville. This can be extremely time-saving as well as freeing up space in your vehicle. If your student is flying into town, this service is even more convenient. Gainesville has one location on Newberry Road.
When you are first moving to college, you should expect that the town or city will be extremely crowded with parents and their students all vying for the same items. While most of the stores are prepared for this onslaught, there are some items they still run out of or items you may have omitted off of your list. Another consideration is the wait time to pick up the items that you may have pre-ordered.
Some parents have suggested going to the Bed, Bath & Beyond furthest from the campus even perhaps a city away. Sometimes a more distant location will get you in must quicker and without the low inventory, you may run into in Gainesville. For those driving from the South, Ocala would be the closest. For those coming from the north, either Jacksonville or Lake City are good options.
Target– is considered to be a trendier discount retailer. They sell everything your student may need for college including room essentials, cleaning supplies, school supplies, toiletries and nonperishable and grocery items (Their Superstores carry fresh produce, meats, and dairy, ice cream and more). A quick look at their website and you will see that in addition to a wedding and baby registry, they also offer a college registry. You may also be able to order all of your items online and arrange to pick up in Gainesville or a location nearby. Gainesville currently has a Target location on Archer Road. They also opened up what they term a flexible format store next to the UF campus and The Standard apartments. This location includes an assortment of dorm and apartment essentials, apparel and accessories from the area's favorite sports teams, health and beauty, grab-and-go grocery items and meal solutions, pharmacy, and order pickup.
Walmart – is a chain of discount department stores. With three locations in Gainesville, they carry almost every item a college student could need. From toiletries to furniture, groceries, paper goods, cleaning supplies to clothing, it is a go-to place for picking up almost anything you could possibly need for college. Expect long lines during the move-in week of each semester so they may run low on stock but can be seen restocking shelves daily especially for the items you may have forgotten at home.
Best Buy – This chain store is known for electronics, computers, appliances, cell phones, video games & anything tech-related. They also are known for their Geek Squad when you need to repair your computer, electronics. For students needing an appliance such as a dorm refrigerator or large electronic item such as a television, simply order it conveniently online or a store near you and arrange for pickup at the location in Gainesville. They do not currently deliver to dorms. Receive discounts by signing up for College Student Deals. To sign up, simply register to receive them by providing your student information on their College Student Deals page.
Office Depot –  There are two Office Depots in the Gainesville area. These stores are where you want to go for school supplies, office furniture, printing services, ink, and toner. Sign up for their rewards program to maximize your expenditures. During move-in week, when most stores were sold out of under the bed plastic storage bins, they had plenty in stock for a competitive price. Additionally, some locations are also testing smartphone screen repairs so check the location to see if that service is available. They also offer computer tech support and repairs.
Apple – While there is no Apple store in Gainesville, aside from third-party retailers, there is the UF Apple Service, an authorized Apple service provider for the University of Florida. They are located in the UF Bookstore on campus. Currently, they only service their computers and tablets and not the iPhone.
For a list of repair stores for broken computers, laptops and cell phones, read Computer and Phone Repair.
Pass on these great tips, tell your friends and like us on Facebook, Instagram,  Twitter, and Pinterest. Sign up for other great tips at haveuheard.com. Are you new to HaveUHeard? Here is how to best use the site.