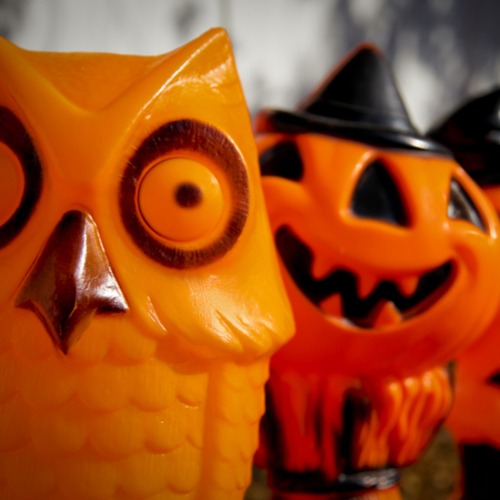 Trick or Treat for Halloween

When I was a student at UF, they had an event called Halloween Ball, Gainesville's version of Mardi Gras. Costumes ranged from innocent to obscene and included music and, well, if you were a student back in the 70's or 80's, you know what it was about. Performers included Jimmy Buffet, The Plasmatics to mention a few. Some would describe it as decadent; well many would and that is exactly why it was eventually canceled by the university. Today, the University's approach is more about advising a student to think about their choices of costumes and themes so as to not offend groups of people or perpetuate stereotypes.

My religious upbringing did not recognize Halloween. And for those that do not, that is fine. But I was raised in a home that saw Halloween as just a day we dressed up and went door-to-door collecting candy. And my daughters were raised the same way- we would decorate the house, carve pumpkins and I would take them trick or treating. Halloween is not my favorite holiday (definitely my least favorite) and maybe because I do not have a sweet tooth but I will say, when my daughters left for college, I still sent them a Halloween care package filled with candy and a few decorations.

UF does offer Halloween care packages in a partnership with The Department of Housing and Residence Education and the Gator Parent and Family Association. They usually email parents whose students live on campus in advance. I always made my own or purchased through other companies. Here are some suggestions:

Our Campus Market – Now through Halloween, you can get 10% off by clicking here. Includes everything from candy-filled tins to Mrs. Fields cookies and cookie cakes to popcorn.

Wicked Good Cupcakes – I first tried this company this month for my daughter's birthday. They are a little pricey but she loved the birthday box. They do offer Halloween cupcake jars including reverse chocolate boo-day, pumpkin spice, reverse vanilla boo-day and many other flavors. Click here to get free shipping (some restrictions may apply)
Locally, you could order from Cookiegazm, Midnight Cookies, Gigi's cupcakes, Patticakes, Bearkery Bakery and have them delivered through one of the many delivery companies including 352delivery.com, doorstepdelivery.com, Gainesville2Go.com, Grubhub.com, Chompmenus.com, and 2dollardelivery.com. Check Ubereats – they will deliver from Cookiegazm.

You could also make your own and fill it with your student's favorite candy and treats. Other places to consider that have fun Halloween gifts to send to your student include Baked by Melissa and Treat House.  Just don't wait until the last minute so you can avoid hefty shipping prices.


Happy Halloween from HaveUHeard

For more great tips, read through our other blogs at www.haveuheard.com, follow us on Facebook and Instagram and share with other parents you know.

The ads and links that appear on our blogs may be partners of HaveUHeard. All opinions and products mentioned in our blogs are 100% our own. We hope you will patronize these businesses. Partnerships like these make HaveUHeard possible.