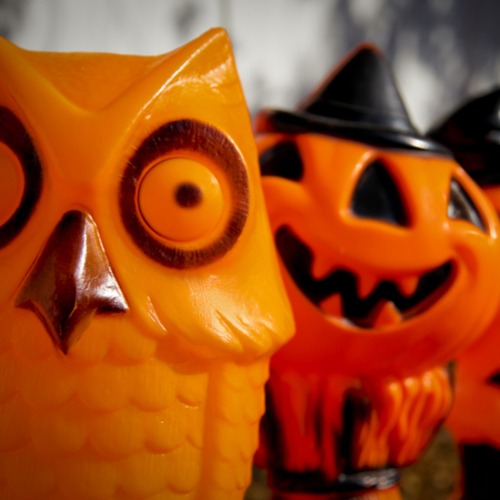 Halloween, the most fun time! 
Trick or Treat

That Was Then…
I would race home from school so my mom could put together some sort of costume for me then rush to meet my friends to go trick-or-treating. Somehow, by the time I had my own kids, Halloween included much more; carving pumpkins, putting up decorations, more formal costumes, and, of course, trick-or-treating throughout our neighborhood, but not without a parent escort.
This is Now…
Halloween traditions in college are, well, a far cry from the pumpkin carving, candy apple making gatherings we had in our driveway before the kids started their trick-or-treating. Many places, including frats, will have parties – all week. Halloween week, I'm not going to lie, gives a whole new meaning to the BOO in Booze. Keep in mind this is Orlando and there is a lot of Halloween-themed partying going on in general.
It may not be a bad idea to remind your students of all the nice parts of Halloween and to keep their good judgment about them. A hint to be sure they have all their work done before they go out is wise too.
On a Lighter Note….
On campus, the UF sororities offer a safe alternative to trick-or-treating for the local children called Ghouls, Goblins, & Greeks. Each sorority house decorates using a different theme. There are candy, games, and prizes for the children provided by the sororities and local businesses. It is held on Sorority Row from 5 – 9 p.m.
OYE: Horror At the Hipp – October 23rd at the Hippodrome on SE 2nd Place. Dress to impress in your best Halloween or Rocky Horror attire as they pay the cult classic film. Food from 6- 7 pm ( Sushi from If It Is Kitchen and Maple Street Tioga), cash bar. Must be 21 to attend. Head to link for more info
Bowl-O-Scream – second annual bowling event at the Reitz Union Game Room, 8 pm
Halloween Moon Rising at Matheson History Museum– Thursday, October 25th & Friday, October 26th at 7 p.m. An immersive theatre experience. Must be 21. Themed food and drinks included. Tickets are $50 in advance and $60 the week of the show.
Masquerade Murder Mystery at the Museum – Friday, October 26th at Florida Museum. Halloween masquerade with just a touch of MURDER! Dress in your Halloween best as you help to unmask the killer. It is up to you to determine which partygoer is guilty and save the party. Tickets start at $50
Trick or Treat on Main, Wednesday, October 31st, 7-9 p.m. Free
Happy Halloween from HaveUHeard

For more great tips, read through our other blogs at www.haveuheard.com, follow us on Facebook and Instagram and share with other parents you know.