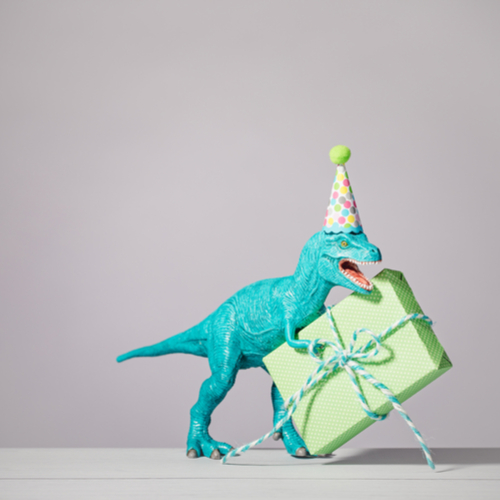 You've waited 21 years for this!
The city of Miami, specifically South Beach, is known for its nightlife, making it the furthest thing from a typical college town. The closest thing that we have to a bar scene is visiting Coconut Grove. When you turn 21 at UM, it opens up a whole new world of nightlife and opportunities that are not available to underage students. The 21st birthday in Miami is a celebration that everyone can be excited about.
The first priority when your birthday falls during the school year is to go to The Rat. The Rathskeller is a University of Miami tradition! To order a drink or get a cup for a friend's pitcher, you must show your now-21 license or ID. I still have my first wristband from The Rat pinned onto my bulletin board. It's an important time for your friends to show you off, buy you a Smirnoff Ice, and share your first pitcher of Blue Moon.
People from all over the world come to Miami for its unique nightlife and clubbing scene. South Beach is home to some of the most famous clubs in the world and as students, we should take advantage of this opportunity. If you want to go all out for your birthday, getting a hotel for the night is an awesome option. Many hotels on South Beach are also home to favorite clubs and can be nice at the end of a long night of dancing with all of your friends. The W is home to Wall, LIV is in the Fontainebleau, and some of our other favorites are Rockwell, Wall and Story.
If you're looking for a unique 21st  birthday experience, there are rental options all over the city. Websites like Splacer or Airbnb allow you to have a party outside of your apartment, dorm, or house. Many hotels also offer cabana rentals at the luxurious pools. Some favorites are the Mandarin Oriental on Brickell Key, the Biltmore right in Coral Gables, and Mondrian South Beach.
Outside of all of the flashy Miami clubbing, 21-year-olds can finally take advantage of all of the places with bottomless mimosas or great Happy Hours. My favorites are American Social in Brickell, Tarpon Bend on Miracle Mile, and R House in Wynwood. Other popular bars among students are in Wynwood such as Wood Tavern or El Patio. You'll see people you know in Brickell as well at Blackbird Ordinary or RedBar.
At the end of the day, 21 is another year to learn and grow! It's important to stay safe and stick with your friends when you go out together!
Pass on these great tips, tell your friends and like us on Facebook, Instagram, Twitter, and Pinterest. Find out more about how to use HaveUHeard as a great resource. Sign up for other great tips at haveuheard.com.
Carolyn Covington, UM Intern, HaveUHeard