HaveUHeard.com includes links to third-party websites and advertisements for third-party products and services. Product and service-specific opinions mentioned within the content of our blogs are entirely the opinions of the HaveUHeard.com team and its staff. It is our hope that you will find value in the products and services these third-party organizations represent, and patronize these businesses. Such advertising and marketing partnerships help make our efforts at HaveUHeard.com possible. Thank you for your support and ongoing interest. For additional information, please read our full HaveUHeard.com Disclosure Statement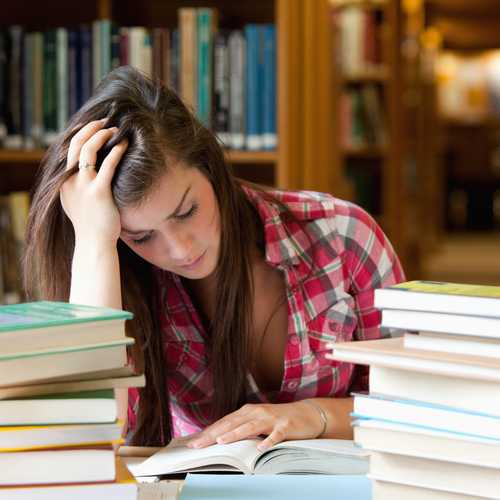 Special Care Packages from Home
When my first child left for UM, I wavered between giving her space to find her way and wanting to hear all about her life at college. I had such a wonderful college experience myself, I toggled between exuberant excitement for her and overwhelming sadness for me. Her younger sister and I knew we would both miss her terribly and had to learn how to adjust to our new family dynamic. Cooking dinner for 3, not 4 took a while, but I am proud to say we survived that first semester away with many texts, phone calls, funny snapchats, and the best invention, Skype! I warn you, don't look at their messy dorm room in the background when they Skye, just be happy to see their smiling faces.
So what do I do when I feel like sending a little bit of home? I send really cute cards and care packages. Trust me when I say, that as much as my daughter enjoyed being on her own and having her independence, going to the mailbox or receiving an email telling her she received a package is well worth the effort.  I would send a care package for midterms and finals when she felt particularly stressed, her birthday or just to commemorate special moments that she was excited about like joining a sorority. You can find some great sorority gift items at Dormify.
When your student receives a package while living in one of the University of Miami residential colleges, it is signed for at the reception desk and logged into the package tracking system. Once the student receives an email from them notifying them that there is a package waiting, the student must bring that email and their Cane Card to the reception desk to retrieve the package. Please note that there is a slight delay between the carrier's delivery notification and when it is logged into the system.
The Residential Colleges reception desks cannot accept perishable packages and items, including food or grocery deliveries, this includes but is not limited to: balloons, cakes, cupcakes, meal delivery services, frozen items, flowers, etc. If you choose to send one of these items, your student must be present at the time of delivery to receive it. And, if your students are like mine, they do occasionally get homesick (especially when they get sick and mom or dad is not there with chicken soup, medicine or comfort); they will feel the stress especially during exam times and they will miss you almost as much as you miss them.
Feel the Love, Send the Love
So what can you do as a parent? A simple "I love you" or "I miss you card" as well as an occasional care package goes a long way. And by occasional, I do mean once in a while, not every week (we do not want to spoil them too much). The occasion dictated the type of care package:
Holidays – I always send a care package for Halloween and Valentine's Day filled with the requisite candy and for Valentine's Day, since I always gave them a little present, I sent a gift card so they can pick something out themselves.
Exams – Exams are very stressful so I would fill mine with nuts, granola, dark chocolate, coffee, gum, lollipops, and popcorn, usually in pre-packaged small sizes so they could throw it in their backpack while holed up in the library. It is always thoughtful to include enough for them to share with their roommates.
Birthdays – Having them away on their birthday was an even bigger reminder that they had flown the coop (as they should have). Again, I sent her a birthday present and if you prefer, you can also order birthday or "out of the blue" Care Package at any point during the academic year, please visit the retail site that supports the University of Miami here.  One of the places we like for unique cupcakes is a company called Wicked Good Cupcakes. They sell birthday boxes as well as "thinking of you" boxes. Their cupcakes come in a jar and are very unique.
The University of Miami has partnered with On Campus Marketing Inc. (OCM) to provide quality Care Packages at competitive prices, with proceeds directly supporting future student programming.  They have 4 Care Package distribution cycles per year – fall welcome (August), fall final exams (December), Valentine's Day (February), and spring final exams (April). To view the most recent order form and deadline information, click here.
Other options include getting soup delivered from a local restaurant using PostMates, Grubhub.com, and Ubereats. And if all else fails, many of the grocery stores now offer prepared soups including Publix, Whole Foods, and Milam's Supermarket.
Pass on these great tips, tell your friends and like us on Facebook, Instagram,  Twitter, and Pinterest. Sign up for other great tips at haveuheard.com. Are you new to HaveUHeard? Here is how to best use the site.