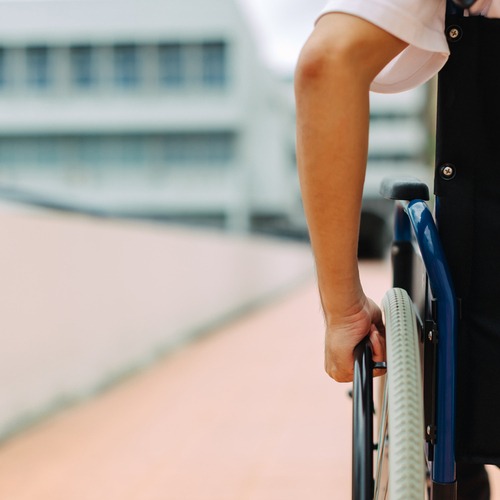 Consideration for Providing Accessibility for Everyone
For students with a disability, the Students with Disability Services office can help.  Whether it's ADHD or physical impairment, the University of Miami provides great care and consideration for providing access to all. The Office of Disability Services (ODS) provides academic accommodations and support to ensure that students with disabilities are able to access and participate in the opportunities available at the University of Miami.
Information is available to prospective and enrolled students, their parents and/or sponsors. The Office of Disability Services (ODS) is located in the Camner Center for Academic Resources at Whitten University Center 2400. ODS staff can be reached at 305-284-2374 (Voice) or 305-284-1999 (Fax). Office hours are 8:30 am to 5:00 pm, Monday through Friday.  Individuals may email the office staff for quick responses to questions. Meeting with the ODS office can help to eliminate fears and unanswered questions pertaining to everything from safety to specific accommodations.  At UM, accommodations are available for classrooms, course loads, exams, as well as hearing impaired accommodations. Assistive technology services offered include:
The Office of Disabilities requires current and complete documentation to determine reasonable accommodations. This includes, but is not limited to, a diagnosis of a current disability, the date of the diagnosis, how the diagnosis was reached, the credentials of the diagnosing professional and how the disability affects a major life activity.  You may request all accommodations forms here. To learn more about students with disabilities policies and procedures, click here. To learn more about service and emotional support animals click here. Access for all means that students with a disability are never left out of an event.  All of campus is accessible and parking decals are available through parking services.  Sign language interpreters are available if needed.
Encourage your students to take an active part in their accessibility plan.  Plan early, meet with professors ahead of time. This way confidence can be had in knowing that the instructors are aware of their needs.  Tour the campus and plan routes for assurance. There will always be someone around to help, so don't hesitate to ask.
Pass on these great tips, tell your friends and like us on Facebook, Instagram,  Twitter, and Pinterest. Sign up for other great tips at haveuheard.com. Are you new to HaveUHeard? Here is how to best use the site.