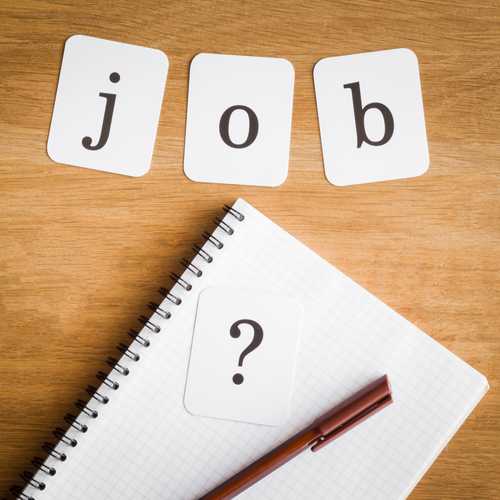 Gotta Earn Some Cash?
Some students have to work to pay for college, some consider their school-work their only job and others choose to work while at school to supplement their spending. Whatever the reason, it is rarely a negative when a student gets a job, whether it is to pay tuition or housing, plan for their spring break trip (see our spring break blog for more information on that) or to backpack through Europe after graduation; working, while in school, is nothing new.
The University of Miami will help students get working, to find jobs, summer internships, and post-graduation employment through Toppel Career Center. There is also a Part-Time Job Fair held each fall and spring for the purpose of connecting local employers, both on and off-campus, with University of Miami students. Students can also check on CraigsList, Indeed, SimplyHired, SnagaJob, Monster, and WayUp for possible opportunities. Check out what students are doing at UM to make money.
Students Working at:
University of Miami Rathskellar – UM's on-campus pub. Wait staff and cashiers needed every semester.
Wellness Center staff – Patti and Alan Herbert Wellness Center – The student-run facility is one of the largest student employers on campus.
Security Assistants (SA) are part-time student employees who are responsible for the night-time security operations of all the Residential Colleges. The main function of a Security Assistant is to screen individuals entering the residential colleges between 10:00 p.m. and 8:00 a.m., verifying residency and registering guests.
RA – (Resident Assistant) – This is a great way to get reduced housing and meal costs. Students have to apply the school year prior to the year they wish to be an RA and have to complete 60 credit hours prior to the beginning of their employment term.  Check out the deadline to apply and the full job responsibilities here; there are quite a few as this position comes with great responsibility.
Bartending – apparently, this is a really coveted position, probably because the money is plentiful, but be prepared for very late hours, even on school nights. Of course, one good tip jar during a game day shift may possibly pay half the rent for the month.
Yoga, Pilates, spinning instructor – Many local area gyms need class instructors.
Tutoring – If there is a subject that you have already mastered, share that knowledge for $20-$25 an hour with a student that needs some guidance in that subject.
Waitress/Hostess – There are so many places to eat near campus and they all need help at some point.
CARE.com – students can sign up and post availability to babysit, dog sit, tutor, etc. The average pay is about $12 an hour.
UBER – Yes, some students with their own cars drive for UBER.
The Mall – Many students have said that there are available jobs at Dadeland Mall, Dadeland Station, Shops of Sunset Place and Merrick Park.
Internships – This is a great way to get real-world experience. You may start a broader search through the Career Center. For a narrower search, we recommend looking at your individual college or looking up specific companies that you may be interested in working for. Chegg has an internship site or check out some of the job sites including Indeed.com. Don't rule out LinkedIn as a resource either. And, if you have contacts with friends, families, acquaintances, ask if they know of any internships. Even HaveUHeard has a paid internship program.
Remember, students that hold part-time jobs may not be able to leave for school breaks, which may mean spending Thanksgiving, spring break or some of the winter break at school. Some dorms are not open during breaks so this can be an issue.
Pass on these great tips, tell your friends and like us on Facebook,  Instagram,  Twitter, and Pinterest. Sign up for other great tips at haveuheard.com. New to HUH, here is how to use the site.