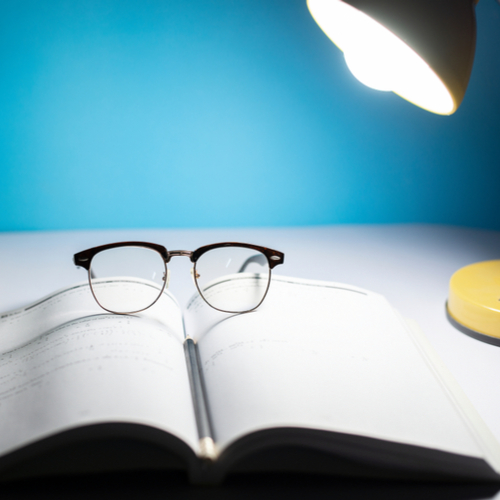 Shhhhh, Here Is a Great Study Spot!
Finding the perfect study spot complete with peace and quiet may sometimes be difficult. Students can bring earphones or headphones to tune out unwanted noise and turn up the recorded lectures, explanatory videos, or a study playlist.  Studying is something the majority of students hate, but it's one of those things they just have to struggle through in order to retain what they've learned and pass classes. It's mundane and time-consuming, it can be incredibly exhausting, and sometimes studying in the dorm or apartment just doesn't cut it. There are some hidden gems on and off-campus that are absolutely perfect for cracking open a textbook. Here are a few places they can get study and hopefully learn a thing or two.
The Spots
3rd Floor of Thomas G. Carpenter Library, Reading Rooms – These rooms are perfect for homework or catching up on some class reading. Bring headphones for a laptop, because if not students will probably catch a few unamused glares from fellow students. The quiet rule on this floor is real.
Bamboo Garden, in between buildings 1 and 39A – This little bamboo garden is nestled in between two buildings and it's tranquil and peaceful. It's a throughway for some students, but for the most part, it's a serene little area on campus great for both relaxing and studying. There are tables and benches for your sitting pleasure and a canopy of green overhead that catches the slight breeze.
Outside of Outtakes, Student Union – Why not enjoy some music and a snack while making flashcards for an upcoming test? Students can grab a sandwich or a cup of soup from Outtakes, sit at one of the tables, and listen to Spinnaker Radio over the speakers. It's a nice atmosphere, and if your student prefers to study with a little bit of hustle and bustle, there's always something going on at the Student Union.
Starbucks – Perfect place to meet a group of friends and get a study group together or grab a coffee and snack.  Tables inside can get crowded so there are also available tables outside.
The Green – On a sunny day, the Green is about as good as it gets for a study spot.  Students can bring a blanket and lie out in the sunshine while memorizing facts for an upcoming test. This is also a really great place for people watching.  The Green is also home to monthly arts and crafts fair where local businesses sell their goods.
Sippers Coffee House – Gate Parkway – Sippers is a tiny local coffee shop right by UNF. The staff is friendly, the coffee is yummy, and students will be able to work here comfortably. But be forewarned, Sipper's closes early at 7 pm each evening. If your student needs to study, they should plan accordingly.
Pass on these great tips, tell your friends and like us on Facebook and Instagram. Sign up for other great tips at haveuheard.com. New to HUH, here is how to use the site.