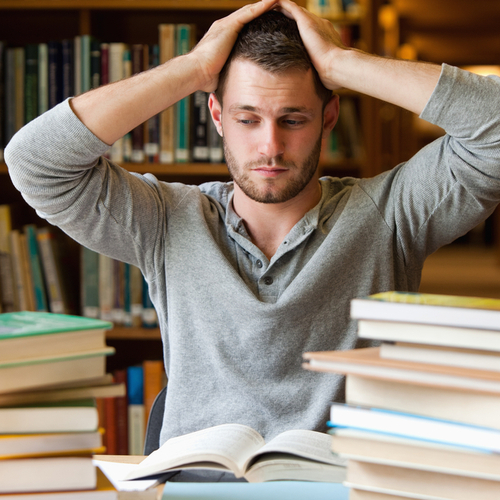 How to Take Care of Them
Who doesn't love an awesome care package?!  I remember being in college and receiving a care package from my mom.  It was filled with all of the things that I loved, including Teen magazine, my favorite candy, and a ton of gum and money.  These days some care packages could be a part of The Lifestyles of Rich and Famous! Filled with clothing, gift cards, food, etc – I want my own care package again!!
There are many occasions for you to send a care package. Midterms and final exams can be some of the biggest stressors for your student. I typically don't talk to my kids very often during finals week or if I do, it is just for a few minutes to let me know they are ok.  I do get the occasional text that says "I am so stressed!" accompanied by a ton of appropriate emojis. Our interns put together a list of the items they would want in an exam care package. You can read that here.
As a parent, I hate watching how stressed my daughter feels. No matter what I say, it is not going to change the fact that if I am even lucky to get her on the phone, it is not going to be the most pleasant of conversations. I just keep reminding myself that I went through this too and do the next best thing; I send a care package.
Somewhat surprisingly, our students all requested a personal good luck card or letter of encouragement. I think they realize they are not the best at talking on the phone but they all stated that it makes them feel better and even work harder. Read our blog on The Stress of College for some additional tips.
We recently found a great site to create your own package to send to your student.  Greetabl (not a typo) is more than just a box of cookies or candy or items for their room, it is a create your own special package to send to your student for any occasion!
You can also send out a care package when they are sick, it's their birthday, and of course Halloween and Valentine's Day. Just click on the links for some great suggestions.
HaveUHeard there are three places near UNF that will deliver?
Nothing Bundt Cakes – They deliver to UNF campus for a small delivery fee.  Nothing Bundt Cakes will deliver the most delicious mini bundt cakes called Bundtinis.  They come in a variety of flavors and are DELICIOUS!
Sweets By Holly – Cupcakes and mini cupcakes!  There is a delivery fee however they will deliver as many or as few cupcakes as requested.
Flippin' Good Cookies – Fantastic cookies that can be delivered to UNF or nationwide if desired.  Small delivery fee.
Charmed Cakes – does custom cupcakes and cakes for any occasion and is only 15 minutes from campus.
Frosted by Darla creates cakes, cupcakes, cookies, brownies, cake pops, and more, located less than 5 minutes away from campus.
Pass on these great tips, tell your friends and like us on Facebook,  Instagram,  Twitter, and Pinterest. Sign up for other great tips at haveuheard.com.