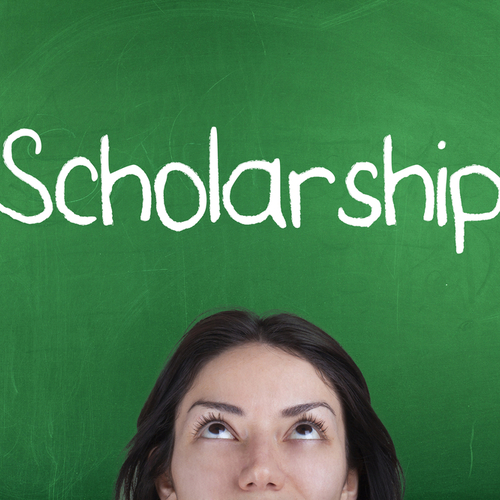 Congratulations on Your Child Being Accepted!
Now that that's settled, the idea of actually paying for college looms.  Hopefully, you have prepared in some way but fear not. Finding a scholarship can help with the cost of college. If you live in Florida and have purchased a Florida Prepaid plan, then that will start working for you immediately. And, if your student received assistance from Bright Futures, that too helps offset some of the costs.
Every year, I hear stories about thousands of dollars in scholarship money that are never applied for.  It does take a lot of work and time to research scholarships, apply for them, and to validate the authenticity of them.  But, that work can pay off at a reduced cost to you. Some are quite competitive, some last for four years, and some are downright silly, but pay for something.  Some scholarships require essays and believe it or not, those are the ones most avoided; therefore, have the least amount of people applying. Don't steer away from these; seek help with the essay instead. It is also recommended to apply for any scholarships as early as possible and be sure to have your FAFSA form completed beforehand.
Scholarships Scoop
The best place to start is probably on some of the following websites:  FastWeb and NextStudent.com (both are excellent free search engines that are updated daily), GoodCall, BestColleges.com, Cappex.com, CollegeAnswer.com, Scholarships.com, Scholarship Experts, CollegeScholarship.org, and ScholarshipGuidance.com. Goingmerry.com can be used as a scholarship resource website.  Goingmerry.com makes finding and applying to scholarships easier. Your student can get matched and apply to dozens of scholarships in less than 30 minutes, for free. They also have an app that can be downloaded to make the process easier. Also, check with the city that you live in as many municipalities have scholarship money available. Additionally, check out the app Scholly, one of the fastest-growing apps after appearing on Shark Tank in November 2015. It matches the student to scholarship using specific parameters including gender, state, and race as well as customized data. The app can even spot scams and weed out scholarships that require you to give a social security number (did we mention, never, ever do this).
More specialized searches targeted toward specific subjects, financial situations or minorities can be done through websites like CollegeWhale.com (which will walk you through the FAFSA, student loans and financial aid, as well as match your student to the best scholarships for them), AccreditedSchoolsOnline.org (for minority students), NewsFund.org (journalism scholarships funded by Dow Jones Newspaper Fund), LatinoCollegeDollars.org and Hillel.org.
The college advisor at our high school used to send out a weekly letter with a list of new scholarships listing the name of the program, eligibility, application availability and deadline, and the number and amounts of awards given. Some are more local; others were open to the public. See if your high school offers that. Even a small scholarship that will pay for your student's textbooks will be appreciated. One of the college advisors at a Broward County High School offers her scholarship "mini" show called the Scholarship Plug on many social media platforms including Instagram, Facebook and You Tube-it is filled with scholarship information.
There are many options for free scholarship search engines as well as campus resources. Be cautious of scams and don't pay for services that say they will find them for you or offer a money-back guarantee and never provide personal information such as bank account numbers, credit card numbers or social security numbers. Consider creating a separate email address just to be used for scholarships. Some scholarship websites sell your email information to third party companies. This will allow you to keep your personal email address and your .edu email address private.  Here are a few more details to be aware of when looking for a scholarship.
*Guarantee of a Scholarship – No company or organization can guarantee the receipt of a scholarship, especially before an application is submitted.
*Advanced Fees – There is no reason to pay upfront for a scholarship search since there are a number of free resources online.
*Financial Information – Bank account or credit card information is not required by legitimate scholarship grantors.
* High-Pressure Sales Tactics – No matter how much the promoter claims you can receive, don't give in to pressure to sign up for any product or service immediately. Ask for written information and then research the company and the product before committing to any contract or payment.
*Dodging the Question – If you receive vague or evasive answers to your questions, this is a big red flag. Walk away.
There are some scholarships that we will post as we come across them.
Sonn Law Group Scholarship. It is based on community involvement and open to high school seniors. The winner will receive $1500 to use toward tuition and books.
FSE Scholarship. Every year, the Florida Supervisors of Elections award three $1,200 scholarships to students studying political science, business administration, public administration or journalism/mass communications. Eligible students must have finished two years of junior college or undergraduate work (enough credits for enrollment as a junior). Applicants must be enrolled or accepted as full-time students in a college or university in Florida. No post-graduate or second-degree students. Applications for the scholarship are due Feb. 28, 2020. Applications must be received by the Supervisor of Elections of the county in which you are registered.
Gina Rose Montalto Memorial Foundation Scholarship -Established in memory of Gina, a victim of the mass shooting at Marjory Stoneman Douglas High School. Open to high school seniors in Broward County public school, Hialeah-Miami Lakes Senior High School, or Pelham Memorial High School in New York. Since her father is a United Airlines Captain, the scholarship programs are also open for children of employees.
The Miami HEAT Scholarships – The Miami Heat Charitable Fund and BankUnited award $25,000 in scholarship funds to High School Seniors in Miami-Dade, Broward, Monroe or Palm Beach schools. Scholarships are awarded based on excellent academic performance and outstanding community service. The application deadline is January 25, 2020. Scholarships include the following: Three (3) $5,000.00 HEAT Scholarships, One (1) $5,000.00 Dr. Jack Ramsay Scholarship, One (1) $5,000.00 Alec Kessler Student-Athlete Scholarship. For eligibility and application guidelines, click here.
UNF offers several merit or need-based scholarships. For more information on scholarships offered through UNF, click here. Make sure to check all the requirements and deadlines for each scholarship, as some apply only to certain degree programs. UNF also has scholarships that are only available to incoming freshman, these can be found here.
Within the university, there are specific college scholarships. The links can be found below:
College of Computing, Engineering, and Construction
College of Education and Human Services
Additionally, check out the app Scholly, one of the fastest-growing apps after appearing on Shark Tank in November 2015. It matches the student to scholarship using specific parameters including gender, state, and race as well as customized data. The app can even spot scams and weed out scholarships that require you to give a social security number (did we mention, never, ever do this).
Finally, we have found some other great scholarship opportunities for students that you can read about here.
If your students are lucky enough to land a scholarship (or a few), it is highly recommended that they write a thank you note to the donor.
Pass on these great tips, tell your friends and like us on Facebook, Instagram, Twitter, and Pinterest. Find out more about how to use HaveUHeard as a great resource. Sign up for other great tips at haveuheard.com.