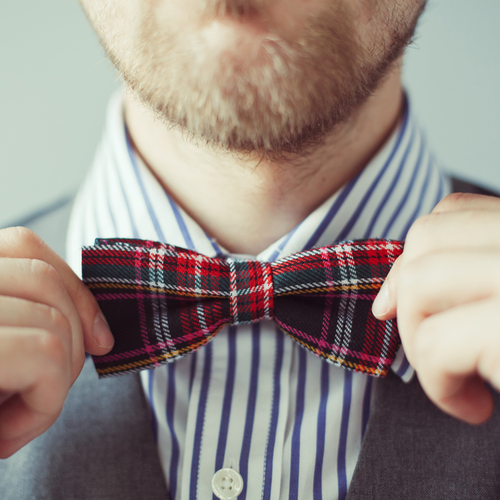 Time to Step It Up, Success Is Waiting!
As they get closer to graduation, there are many changes that students will have to face.  Although it may not be the most important change, transitioning their wardrobe from yoga clothes, shorts, t-shirts, sweats and sneakers to dresses, suits, ties, heels and button-up shirts can be a bit of a challenge.  Dressing for success can be daunting in different ways, but the one that stands out most may very well be its cost. Your first impression can make or break your success in an interview.
Starting with the career and internship fairs students are attending, students need to put look professional. For the young men, this may mean a suit and tie and for the young women, while they have more options, it may mean a suit, pantsuit, skirt, and blouse or dress. That's not to mention shoes. Students need to research the companies they will be interviewing with and eventually working for. Some companies are very conservative in their dress policies and require business attire while others are more business casual. Trends change, but the basics still require that their look should be polished.
Most department stores will have suit(able) options. You can check Macy's, Lord & Taylor, Dillard's, Bloomingdales, Nordstrom, and Kohls. And of course, do not rule out some of the discount department stores including TJ Maxx, Marshalls, and Ross.  One store that I always have luck with is Ann Taylor Loft. While Ann Taylor has higher prices, The Loft quality is just as good, plus they often have huge sales.
As the shopping begins, keep in mind the following stores that provide discounts to students.
Club Monaco – Show your student ID to save 15% to 20% at the store.
Express – Students can get a 15% discount
J. Crew – Show college student ID for 15% off all full-priced items.
Kate Spade – According to student reports, students get a 15% discount with a student ID.
Lulus.com – students get 10% off when they join with their college email (or through Unidays)
Madewell – Students can get 15% off by showing their ID.
Medelita – Lab coats, scrubs, clogs, at a discount of 25% off or more for students.
Necessary Clothing – Students can get a 20% discount on all online purchases of $100 more.
The Limited – 15% off every in-store purchase.
TopShop – Get 10% off online and in-store.
Union Bay – get 15% off when you click the link and use code STUDENT. They also have uniforms and work pants
Another suggestion is to sign up online and download the Unidays. Once your student is verified, it allows them to easily find out which of their favorite brands or stores offer student discounts.
Finally, check out the Thrift Stores/Secondhand stores. From dresses to skirts, blouses and even jewelry, this is another affordable way to find suitable outfits for interviewing.
Welcome to adulting.
Pass on these great tips, tell your friends and like us on Facebook,  Instagram,  Twitter, and Pinterest. Sign up for other great tips at haveuheard.com. New to HUH, here is how to use the site.