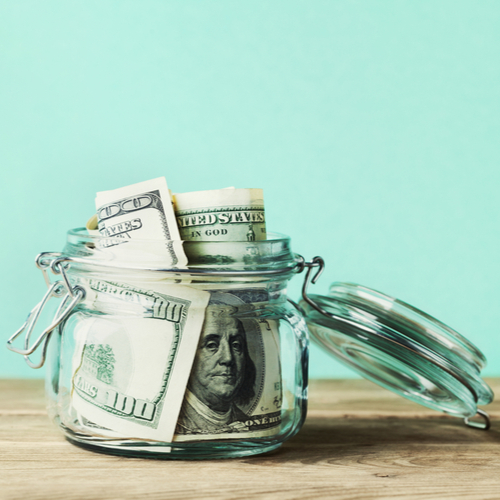 When Will Financial Aid Disburse? Or, Show Me The Money!
The time has come to pay for your college costs and panic sets in. I have three kids and each experience has been different.  My oldest son's financial aid took forever to disburse and we had to make sure that the school would not assess any penalties.  My younger son's financial aid disbursement has been like a dream (knock wood). Disbursement has been on schedule with a certain amount left over for his books, rent or whatever he needs.  Although my daughter's funds were disbursed on time, UNF requested a lot of financial information for her financial aid. With each child, I wonder when does this money get disbursed? Can you get a deferral for books, living accommodations, and student fees if necessary?
For your student's specific account details, you should log into their mywings account. UNF encourages all students receiving financial aid to sign up for a direct deposit. Go online to mywings and click on the eRefund section under "View & Pay My Bill" link and enter the routing and account number you wish to have your refund deposited into.  You will see on that page a tab on how to set up an eRefund Account.
Here are some specifics:
Financial Aid Disbursement
As a rule, the first available financial aid disbursement date is typically two weeks after classes have begun each semester. Your individual disbursement date maybe later depending on the status of your financial aid file. For example, if you are selected for verification and have not submitted the requested documents, your disbursement will be delayed.
The summer semester at UNF is a bit more complicated as there are multiple terms (A, B, C, 10 and 12 weeks) and two separate add/drop weeks. Enrolling in fewer than 6 hours during the summer A and/or C term could delay, or even prohibit, disbursement of your financial aid. As an example, if you have accepted a Federal Direct student loan, you are required to enroll in a minimum of 6 credit hours in a semester to receive those loan funds. If you choose to take 3 hours in summer A (or Summer C) and 3 hours in summer B, your student loan would not disburse until after summer B add/drop has ended.
To avoid disbursement delays, remember to monitor myWings and your UNF e-mail in the weeks leading up to disbursement. Respond to any request for documentation promptly, read emails from financial aid thoroughly, and ask questions well in advance of the start of classes.
Florida Prepaid
UNF will automatically post a deferment on the student's account a few days after registration for the lesser of: the number of registered hours or number of remaining Florida Prepaid hours. The deferment will show on mywings as estimated financial aid under 'View and Pay My Bill.'  If you do not see the amount listed, it could be due to a wrong social security number (either in UNF's system or Florida Prepaid system) or your account is on hold with Florida Prepaid.
Any student that is using Florida Prepaid to pay their tuition and fees is required to pay the balance that Florida Prepaid does not cover by the payment deadline unless the student has other aid/awards to cover the balance due.  Students participating in the Florida Prepaid College Program who are also expecting to receive financial aid (i.e., Bright Futures, Pell, student loans, other scholarships/grants) will have the Florida Prepaid applied first to tuition and applicable fees.  Financial aid received will be disbursed and applied to outstanding charges which may include tuition and fees not covered by the Florida Prepaid Program. Any excess financial aid that remains after debts have been paid will be refunded to the student (student/parent if PLUS Parent loan.)
Bright Futures
UNF automatically identifies UNF Bright Futures recipients from a State of Florida database. It is your responsibility to ensure that UNF is your "school of attendance" on your Bright Futures account. You must also check your UNF online bill to ensure that your scholarship is in place prior to the payment deadline each semester.  Florida Bright Futures recipients do NOT need to enroll full-time to receive their award each semester. However, a minimum of half time enrollment (six credit hours) is required to be eligible each semester.
Bright Futures awards appearing in myWings can be used to defer tuition charges. The initial amount awarded will be an estimate, assuming 15 credit hours per term. Throughout registration, your award will be adjusted to reflect your actual enrollment for the term. After the add/drop period has ended, your scholarship will pay toward your UNF tuition charges. If your Bright Futures and other forms of financial aid are greater than the balance due, excess financial aid will be issued to you in the form of a financial aid refund.
Deferral for Books/Bookstore Authorizations
If you have sufficient financial aid to cover your UNF bill with funds left over, you may qualify for a UNF Bookstore Authorization. If you qualify, you will receive a notification via an email to your UNF e-mail account about three weeks before the semester starts. This notification will provide you with instructions on where to locate your Bookstore Authorization in myWings. You can monitor your transaction history and amount remaining on the authorization in your myWings account.
Bookstore authorization amounts will vary according to your balance due and accepted aid, up to a maximum of $600.   Only the amount that you charge will be posted to your account and this amount will reduce the refund you will receive.  Please be advised that a Bookstore Authorization is not additional money for books. Rather, it is an advance of your anticipated financial aid overage.  Learn more about Bookstore Authorizations.
Dorm Payments
Students are responsible for payment of their housing balance if financial aid money is not released in time to pay by the Housing rent deferment due date or if there is not enough money to cover all of the student's university debts.
Students are responsible for paying their rent or obtaining a rent deferment prior to the rent due date to avoid any late charges. A $100 late charge will apply if the deferment is secured after the rent due date. Housing payment is due before tuition payment so that UNF knows who is living on campus. For a list of payment deadlines please check the academic calendar.
For more great tips, read through our other blogs, follow us on Facebook and Instagram at haveuheard.com and share with other parents you know.