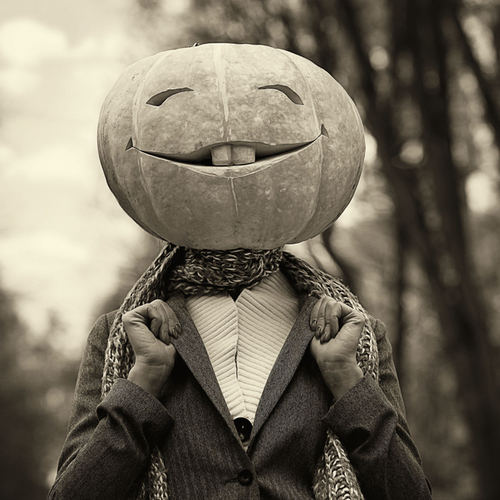 That Was Then …
I would race home from school so my mom could put together some sort of costume for me then rush to meet my friends to go trick-or-treating. Somehow, by the time I had my own kids, Halloween included much more; carving pumpkins, putting up decorations, more formal costumes, and, of course, trick-or-treating throughout our neighborhood, but not without a parent escort.
This is Now…
Halloween traditions in college are, well, a far cry from the pumpkin carving, candy apple making gatherings we had in our driveway before the kids started their trick-or-treating. Many places, including the bars and the frats, will have parties – all week. Keep in mind this is Jacksonville and there is a lot of Halloween-themed partying going on in general. It may not be a bad idea to remind your students of all the nice parts of Halloween and to keep their good judgment about them. A hint to be sure they have all their work done before they go out is wise too. On a Lighter Note…. At UNF, students have plenty of Halloween activities to choose from. There are various events during Halloween week and there are several local Halloween attractions in and around Jacksonville; this year's events are as follows:
October 27, 2019 – Riverside's Amazing Boo's and Brew Halloween Scavenger Hunt/Crawl– Located at Birdies, 1044 Park Street. A series of Halloween themed clues leads you around Riverside performing physical and mental challenges along the way. This is part scavenger hunt, and part BAR crawl. 21 years of age recommended
October 30, 2019 – Market Days Ghastly Gourmet Halloween Celebration – UNF Market Days, Student Union Osprey Plaza, 10 AM – 2 PM
October 30, 2019 – Swooperstitions – Located at the Student Union 3703- A & B sections. Starts at 6 pm
October 30, 2019 – We The Plug Presents: SQUNTO – Halloween Party at Myth Nightclub – Age 18+ to party, 21+ to drink
October 30, 2019 – Scary FUN Halloween Themed Trivia Night, Culhane's Irish Pub – Best costume wins cash- 9720 Deer Lake Court, 7:30 – 9:30 pm
October 31, 2019 – HallowScene 2019 – Located at the Casa Marina Hotel & Restaurant. 7 pm – 11:30 pm. Ticket prices from $10 (early purchase) to $20 at the door. Partial proceeds benefit Volunteers in Medicine
October 30, 2019 – Hocus Pocus Trivia at Lola's Burrito & Burger Joint. Free but they encourage registration.
Send a Little Halloween Love by checking out our Halloween gift guide here.
Happy Halloween from HaveUHeard!
Pass on these great tips, tell your friends and like us on Facebook,  Instagram,  Twitter, and Pinterest. Sign up for other great tips at haveuheard.com. New to HUH, here is how to use the site.