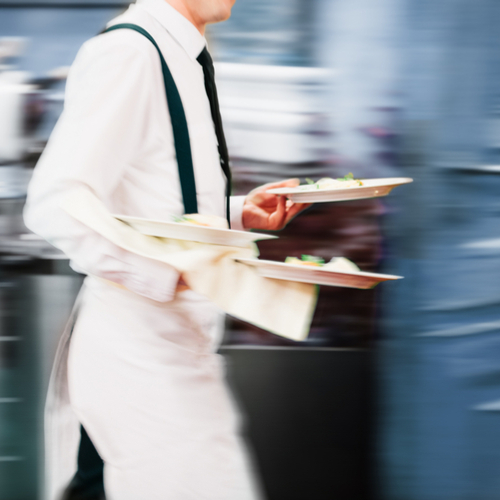 Who doesn't need extra money…
Some students are working to supplement the allowance that their parents are giving them each week or month and some students are working to pay their bills or putting themselves through school.  Regardless of the reason, working while going to school is an excellent way for students to learn to prioritize and organize their time. Some students will find employment on campus.  There are all kinds of opportunities in every single department across campus.  The first step to seeking employment in one of these positions would be to visit unfjobs.org and browse the publicly listed postings of jobs available. A position can be found in most of the University's numerous departments, from chemistry to athletics.
However, this isn't the only way to find a job on campus.  Many professors or departments are actually looking for students to work for them, yet they haven't advertised it.  So if your student is interested in a particular field of study and also wants to make some money, they should speak up, ask around and see if anyone is interested.
RA – (Resident Assistant)– This is a great way to get reduced housing and make some money. Students have to apply the year before.
LCA (Learning Community Assistant) – This position is similar to an RA, however, the LCA lives in one of the Living-Learning Communities.  The LCA plays a major role in connecting the students together.
CA (Community Assistant) – A Community Assistant lives and works with the students in the upper-class apartments, The Flats. Questions regarding student staff positions can be addressed by contacting the Department of Housing and Residence Life at (904) 620-4663.
Notetaker – This is a great job because it doesn't really require any extra time. If you are an excellent notetaker you can make up to $500 a semester by taking notes for StudySoup as an Elite Notetaker.
Internships – This is a great way to get real-world experience. You may start a broader search through the Career Center. For a narrower search, we recommend looking at your individual college or looking up specific companies that you may be interested in working for.
Chegg has an internship site or check on some of the job sites including Indeed.com. Don't rule out LinkedIn as a resource either. And, if you have contacts with friends, families, acquaintances, ask if they know of any internships. Even HaveUHeard has a paid internship program.
There are an incredible amount of local restaurants, retail stores and places to work all within 5 minutes from the UNF campus.   Waitressing, hostessing, bartending are all positions that students can make some excellent money. Students can check on CraigsList, Indeed, SimplyHired, SnagaJob, Monster, ULoop, and WayUp for possible part-time job opportunities. Each is updated regularly.  The only issue with getting a job off-campus is that many times schedules have to be rearranged in order to be off for winter break or spring break. However, most employers near UNF realize that college students go home during these times.
Pass on these great tips, tell your friends and like us on Facebook,  Instagram,  Twitter, and Pinterest. Sign up for other great tips at haveuheard.com. New to HUH, here is how to use the site.