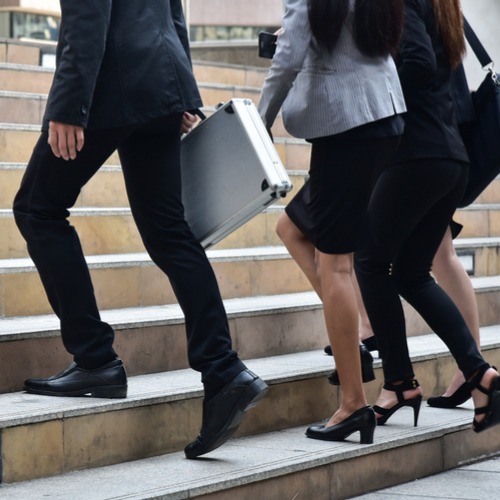 How To Align Your Studies With Your Future Career Plans.
When I attended USF, I thought I knew exactly what I wanted to study.  I was so excited to start learning about something that I really didn't know anything about.  As the classes started, I realized that maybe I wasn't so sure. After my first year, I wondered if I should be looking into other options.  It's a scary thought, but in reality, about 80% of college students change their major while in college. And that's ok! Most kids graduating high school aren't sure about "what they want to be when they grow up".
USF provides so many wonderful colleges and majors.  With 14 colleges offering over 180 majors, sometimes it's hard to commit.  USF's Career Services is a wonderful place to get advice and help in planning a future career path.  They have tools to help narrow down searches and offer ways to explore majors, internships, and careers.  They even help with resume writing and preparing for interviews.
Your advising center will have advisors that will also help with your questions, searches, and course loads.  Make an appointment and have your concerns ready. They will make you feel comfortable to ease your mind about changing paths if needed.  I changed my major three times in college.  That may not the be norm, but with today's resources, there is no lack of help with guidance and direction for our college students.  Take advantage of all that USF offers.
USF offers many events that help you explore different occupations.  They offer job fairs, Professional U, Career and Coffee time, employer events, and graduate and professional school fairs.  Take advantage of these great offerings. In the fall, check out the Career Kickoff Cookout.  This is a free event and a chance to meet with advisors.
Check the Career Center's site for the Career Expo dates.  This is an event to meet employers, interview on the spot, and learn about different careers.  Make sure that you dress appropriately and have your resume ready to hand out. The Career Center will have other workshops to help you prepare for this event.  You may also have the opportunity to apply for internships as well.
It is important to dress appropriately and come with your resume as you will be speaking to professional organizations and maybe even your future employer. Students have many choices here from the USF's Suit-A-Bull program, a free suit rental service for USF students with a valid Student ID card to Thrift Stores to taking advantage of retailers that offer discounts for students with their college ID. You can read about that list here.
HaveUHeard that LinkedIn has a version specifically designed for students looking for their first jobs? The LinkedIn Students app is free and lets you research jobs, view companies where alumni from your school work, and connect with more people. You can create an account and get started right away without spending a dime.
Pass on these great tips, tell your friends and like us on Facebook, Instagram, Twitter, and Pinterest. Find out more about how to use HaveUHeard as a great resource. Sign up for other great tips at haveuheard.com.