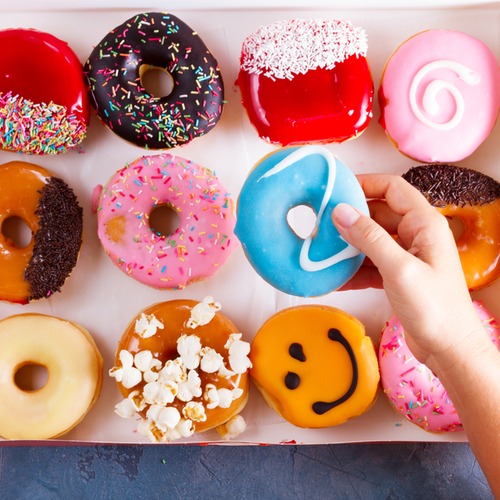 Choosing or Changing Your Major
You've graduated from high school and have chosen to go to USF. The most popular question asked to you will be, "what are planning on studying?" or "what are you going to major in?" This can be very intimidating to some because not everyone knows what they want to be when they grow up. And that is ok! If you know you want to be a nurse/doctor, a teacher, or a business person, you will start taking some of your first major-related classes along with those required ones. If you are not exactly sure what you want to study, USF will help you to plan.
My daughter started college wanting to major in Psychology.  Although she still likes it, she decided to change her major to Marketing with a concentration in Sports and Entertainment Management. It is a much better fit for her, and with 180 majors offered at USF, she was able to change easily with help from her advisor. She has had friends decide against careers in medicine, after taking some really intense chemistry classes. That meant changing their majors as well.
USF allows students to register for up to 36 credit hours before they must declare a major. This allows for plenty of opportunities to try some different classes out in different areas of study. (ECM) Exploratory Curriculum Students are those that aren't completely sure what they want to major in. They can choose tracks from Arts & Humanities, Business, Global and Social Sciences, Health & Natural Sciences, and Math, Engineering, & Technology. These will help guide them to what they like and are interested in. Advisors for ECM students also educate students on jobs, and careers in different areas.
It's not always easy to change a major, and it can mean that you may need to add another semester or so to your college plans. But the best thing to do is to meet with your advisor. They will help to specify requirements, needs, and resources to make the process easier. Some colleges allow you to change your major by filling out paperwork online. Others will require you to meet with that college's advisors. The list of colleges and their links is here.
Another tip for helping you choose a major is to explore the Career Services at USF. They offer seminars and meetings to not only help find you a job but to educate you on the careers out in the working field.
There are so many classes out there, and hopefully, you will have space to explore some that are different for you. You never know what spark may be lit inside of you from learning something new. Being in college is the time to explore and learn all that you can.
Pass on these great tips, tell your friends and like us on Facebook, Instagram, Twitter, and Pinterest. Sign up for other great tips at haveuheard.com. Are you new to HaveUHeard? Here is how to best use the site.