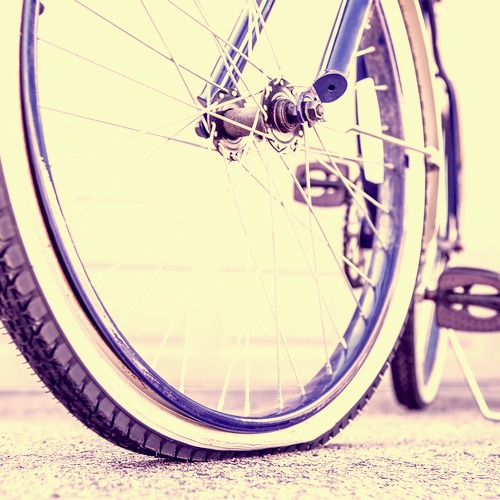 Fix it!
You know you are having a cruddy day when your car, bike or motor scooter breaks down or gets a flat tire. Talk about being late for class, how will you get to class now? There is nothing worse than having your form of transportation break down on you. And a college student may not even know where to start to get help to get it fixed. Whether it is a car or bike, your student is bound to need fix-it repair at some time. Here is how to set them up for success by having this info handy.
Bike Shops
Throughout campus, there are bicycle repair stations and air pumps for a handy way to keep it rollin'. These are free and provide heavy-duty air pumps and tools for making small adjustments, list of locations.
University Bicycle Center (UBC), 1220 E. Fletcher Ave., 813- 971-2277
Oliver's Cycle Sports, (The Walk at Highwoods Preserve), 18055 Highwoods Preserve Pkwy, 813-910-0207
David's World Cycle, 14309 N Dale Mabry Hwy, Tampa, FL 33618
Auto Repair & Service
If it's got 4 wheels instead of 2 here is some car repair help:
Mike's Garage & Auto Repair, 8767 N 50th St, 813-988-5689
Auto Pro, 1801 E Fowler Ave Ste C, 813-866-7411
Pep Boys Auto Service & Tire, 2304 E Bearss Ave, 813-866-8790
AutoZone, Skipper Palms Shopping Center, 2560 E Bearss Ave, 813-559-5460
Quality Value Automotive Repair, 910 E Fowler Ave, 813-971-2886
South Florida Auto Repair, 13301 North 22nd St., 813-971-1725
Atlantic Automotive, 824 E. Fletcher Ave., 813-972-5056
Tires Plus, 5136 E Fowler Ave., Tampa, FL 33617
Pass on these great tips, tell your friends and like us on Facebook, Instagram, Twitter, and Pinterest. Find out more about how to use HaveUHeard as a great resource. Sign up for other great tips at haveuheard.com.