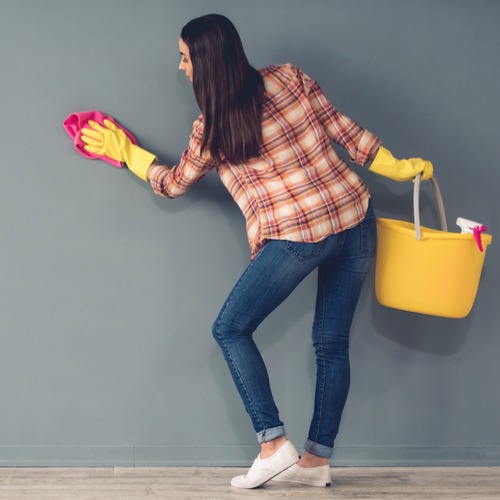 Maybe It's Not A Luxury, But A Necessity?
Does everyone need a maid? Ok, let me start by saying that yes, my children know how to clean their rooms and bathrooms. Do they like to? No. But, boy did my oldest learn quickly that there really is no other way to be when living in a tiny dorm room and sharing a bathroom. It was actually a great life lesson because when she moved into an apartment, she kept up her clean ways. That being said, there are actually times where hiring a cleaning service may not be such a bad idea.
First off, if your child is in an apartment and a roommate comes down with the flu or something else contagious, having a one-time cleaning to disinfect everything is not a bad idea. For some reason, germs spread like wildfire around college kids. This could help keep everything from spreading. The only other reason would be having a clean of an apartment to avoid a charge when moving out. Let's face it, kids get lazy towards the end of a semester, and frankly, they may not have a lot of time to clean either. They will be swamped with studying for finals, writing papers, attending the end of year events, and packing.
Here are a few cleaning services to try:
I would also suggest looking at the student and parent Facebook pages.  Recommendations can be found there. You may even find some students offering their help to earn extra money. Pass on these great tips, tell your friends and like us on Facebook, Instagram, Twitter, and Pinterest. Find out more about how to use HaveUHeard as a great resource. Sign up for other great tips at haveuheard.com.