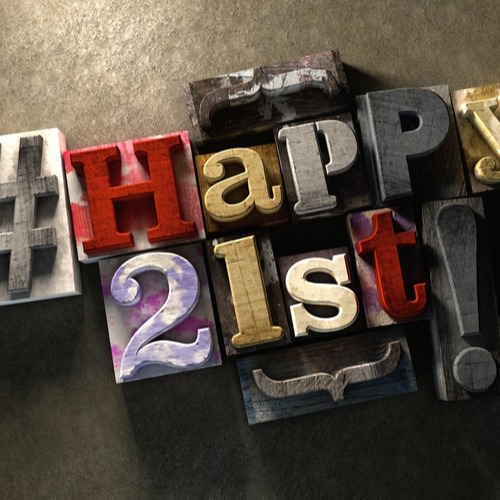 Officially A Fun Adult At 21!
My daughter turned 21 in March of her junior year at FAU, fun, fun, fun.  At FAU, many girls who turn 21 have what is called a Waltz or sign night when their friends make a pasteboard sign that sums up their personality.  Hers was a Shamrock that said "Kiss me I'm 21" since her birthday is the day after St. Patrick's Day. That means, she can legally get into places around FAU that she could not get into before.
Here are the favorite places that those 21 and over recommend when going out to have 21-fun.
Boca Raton
O'Brian's Irish Pub: The Irish Pub that draws 21-year-olds near and far. Known for their Friday night block parties and fun drinks.
Dubliner: Irish pub featuring live music, karaoke, and trivia nights.
Yard House: While it is a Full restaurant, Yard house features a large bar with over 100 beers on tap.
Black Rose Irish Pub: Both indoor and outdoor bar space featuring several TVs and live music several nights a week.
Nipper's Bar and Grill: Nipper is a Local Legend, one of the only local places that stay open past 2 am. Nipper's is a casual bar that features pool tables, games, and live music.
Delray Beach
Delray is home to several bars and hot spots, here are a few of the popular spots.
Salt7: Salt7 is for the partying crowd, living nightclub featuring DJs every Friday and Saturday night. Brunch at Salt7 is also an experience; it turns into a full-blown party with music and performers.
Honey: Honey has a lounge area with small tables, excellent small plates, and specialty cocktails. Honey has a DJ or Live music almost every night of the week.
Bull Bar: Somewhat of a dive bar but always a good time. Bull Bar is a local favorite featuring a good variety of beers on tap, TVs, and live music.
Sandbar: All outdoor, oceanfront tiki bars. This bar serves up tropical drinks on its sandy patio. Live music and yard games set the tone at this casual, beachfront bar.
The Office – another popular spot located on the Avenue. DJ
Ft. Lauderdale
America's Backyard: America's Backyard is the go-to location to celebrate the 21st birthday. This large bar is all-outdoor and features live music, food trucks, and dancing.
Public House – Located in Himmarshee Village. Stylish sports lounge with over 100 beers, 30 TV's and a sports lounge
Dicey's Riley's – As the name would suggest, this Irish style pub has a high energy crowd. Live bands and DJs.
Booze Garden – A cool place to chill and relax while having some great drinks
American Social – Upscale gastropub with self-serve beer stations and TV's for sports-viewing
Rhythm and Vine – Indoor/Outdoor beer garden with rotating food trucks, bars, and local DJs. A great place to hang out with friends. Vintage decor
The Wharf – Fort Lauderdale's newest venue located along the riverfront. Live music, food vendors, cocktails.
Fun Breweries
The cities surrounding FAU have become a hotspot for breweries, here are the top ones:
The Funky Buddha Brewery & Lounge: Smalls plates, live music, and in-house brewed beer make for a great evening at this quirky location.
Prosperity Brewers: One of the newer breweries calling Boca Raton home, Prosperity Brewers is located in the warehouse district. Prosperity has 8 beers on tap and features season beers throughout the year. Great Casual brewery to kick off the weekend.
SaltWater Brewery: Located in Delray Beach, SaltWater featured a tasting bar, live music, brewery tours, and a beer garden with rotating food trucks.
Park and Ocean – Located in Birch State Park, this restaurant, and garden have their own in-house brewery offering specialty beers. Great place to chill
LauderAle – Located just outside Port Everglades, this is one of the first nano breweries in South Florida. Serving blondes, imperial stouts and seasonal and special releases.
Invasive Species –  Located in Flagler Village. Rotating drafts, outside beer garden, beer to go and food trucks on the weekends.
For students under age 21, remember, it is never recommended to use a fake ID. They can be charged with a MIP (Minor in Possession). This is considered to be in violation of the Student Code of Conduct. If a student is a dependent and under the age of 21, it is reported to the Dean's Office and the University is permitted to inform parents or guardians. Students will be required to visit the Dean's Office, partake in a community service project, and enroll in a $100 Alcohol Awareness Course. FAU's Alcohol Policy may be found here within the student code of conduct.
Pass on these great tips, tell your friends and like us on Facebook,  Instagram,  Twitter, and Pinterest. Sign up for other great tips at haveuheard.com. New to HUH, here is how to use the site.