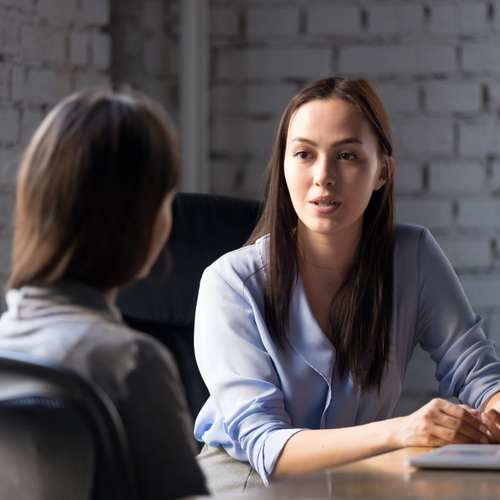 How to Get an Advisor Appointment
If you're looking for advice, then you're looking for one of the most popular locations on campus, the Office of Advising Services at FAU.  It is essential to have a strong relationship with your advisor to ensure that you do not miss any requirements for your major and graduate in four years. While it may be difficult to get an appointment at busy times of year (the busiest times are the beginning and end of the semester), FAU offers several options to meet with an advisor.
As an incoming freshman, the advice is key and every student will meet with an academic advisor to select their courses for the following semester during their orientation. These advisors will be located in the University Advising Services Building. (SU-80)  The advisors that a student sees here will be able to offer general advising and information for general education classes. Students will not be assigned, specific advisors. However, if you are fond of the advisor you meet with, you should grab their card. I did this my freshman year and I was able to make appointments to see the same advisor every time, I really liked their advice. This was particularly helpful because I was already familiar with their advising style and they were knowledgeable of the courses I needed to take to pursue my major. Once you get the contact information of your advisor, you will be able to contact them via email. This is sometimes the quickest way to get answers if you cannot get an appointment.
Wondering about College level exam scores and University Course equivalents? Check out the equivalency for AICE, AP, CLEP, DSST, CAPE, and IB.
As you move into your junior and senior year, students will begin to see an advisor associated with the major and college of their choice. Although you do not get a specific advisor for your last two years, you can apply the same method you did in freshman/sophomore year and find a good fit with one advisor for the rest of your college experience. I have done this in the school of business and now I only see one advisor. I just make sure they are in when I want to come before I go to the office.
To make an appointment with an advisor at FAU, students can log into their success network account and create a new appointment. All Owls should be aware of walk-in only days. During busy times of the semester, the beginning and the end, University Advisors will only offer walk-in appointments. The lines for advising can get extremely long; arrive early to avoid long wait times.
Commuter and evening students can also take advantage of Get Wise: Advising on the Go.  These advising one-stop shops can answer any general questions and are located in the security building of Parking garage 1. The hours vary from semester to semester.
Pass on these great tips, tell your friends and like us on Facebook,  Instagram,  Twitter, and Pinterest. Find out more about how to use HaveUHeard as a great resource here. Sign up for other great tips at haveuheard.com.