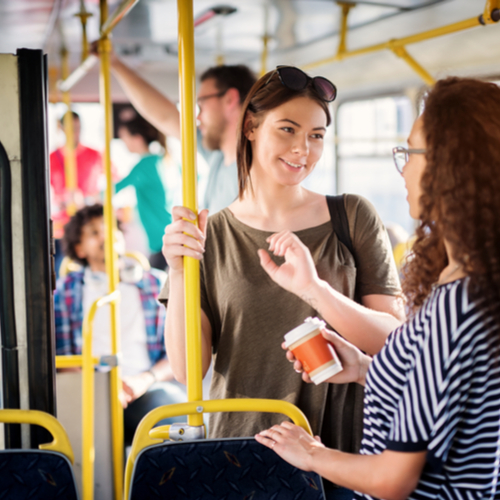 A Guide to FAU's Bus System
If you have ever been to FAU's campus, you know that driving and parking can be stressful. However, FAU's Owl Express is here to make parking situation stress-free.  The Owl Express is a free on-campus bus shuttle available to all FAU students, faculty, and staff.
FAU currently has two shuttle buses, the red and blue shuttles. Both shuttles circulate around campus and stop at various points so students can park their cars in the morning and won't have to move them again until they are ready to leave campus. The shuttle bus will also pick up students from both University Village apartments and Innovation Village student apartments.
The FAU mobile app has updated to date time estimates and route information for both the red and blue shuttle bus.  The hours of operation vary for each shuttle bus per semester. FAU also offers a shuttle bus for transportation between the Jupiter and Boca Raton campuses. It is free for all students, faculty, and staff. For the complete schedule, click here.
Get2FAU is a website that provides information for getting around our community using public transit. The site includes information for bus and train transportation as well as carpool registration. Get2FAU also offers students information on how to utilize FAU's "Emergency ride home" program. Another popular means of transportation to make the commute is Tri-Rail. Tri-Rail is a train that runs North and South between Miami-Dade County and Palm Beach County. Beat the traffic and parking by taking Tri-Rail to FAU. Students have the opportunity to take advantage of Tri-Rail's Student Discount Program for the duration of their enrollment at FAU. Students will receive a 50% discount when they show proof of enrollment with either their Owl Card and/or class schedule. Students may also use Tri-Rail train service for transportation to FAU. Faculty and Staff will receive a 25% discount through the employee discount program.
Palm Tran Bus service is available to students who wish to utilize public transportation to FAU. Palm Tran route schedules are also available at the Student Support Services Building located on campus. Students
Whether you choose to bring a car or not, we definitely recommend taking advantage of the many bus options available for students. Parking and commuting to FAU can be a hassle, but with the use of the shuttle system, it can become stress-free.
Pass on these great tips, tell your friends and like us on Facebook, Instagram,  Twitter, and Pinterest. Find out more about how to use HaveUHeard as a great resource here. Sign up for other great tips at haveuheard.com.