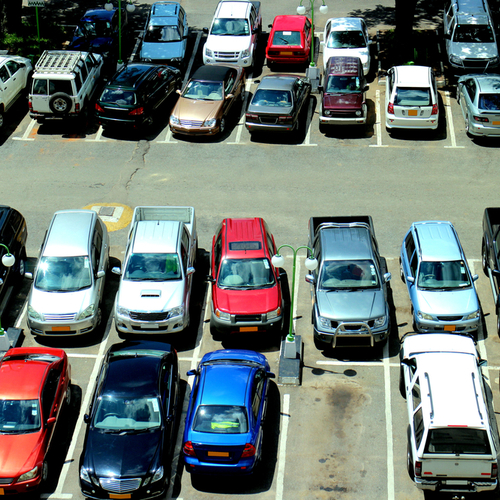 Can You Get By Without a Car?
Florida Atlantic University is notorious for having very few open parking spots. I can vouch for this because I have a car and sometimes I feel as if I'm playing a game: find the parking spots before anyone else does.  This creates a huge issue for students whether they live on campus or commute. Some things to consider when deciding whether your student should or should not bring their car to campus is if they will be working at an off-campus job. It is definitely worth it to have a car if you will be working because you have the ability to drive yourself to work worry-free and in your own time. There would be no issue with trying to find transportation if you have a car.
If you are a student at FAU, then there is no cost for a parking permit which is one benefit that makes having a car a good idea. However, because parking permits are free for students, there is never any parking! The good thing is that FAU provides many different modes of transportation for students. So if you don't have a car, don't worry, there are many other ways to get from place to place. You can take a look at the various modes of transportation here. There are some great options such as the free intercampus shuttle, which takes you from the Boca Campus to Jupiter Campus, as well as the Boca Campus shuttle which makes it easy to move quickly around campus. Both make it easy to get where you need to be. If you have a car and have trouble finding parking, here's an insider tip, park by the stadium or the softball fields. Lots 10, 12, 13, 14, and 15 often have available parking spots. These lots are stops for the FAU campus shuttle, so park here and take a ride to your class!
I was able to get around fine when I did not have a car because I had friends that would drive me when needed and I also don't live too far from home. Now that I have a car though, I would never go back to relying on public transportation. Having my own mode of transportation makes everything much easier for me and allows me to have more freedom. I also don't have to rely on someone else to get me where I need to be. My advice is to think about your situation, think about whether you will have a job or need to get anywhere off campus, and then decide if you can get by without a car. No matter what kind of transportation you use, if it works for you, then you will have a great experience at FAU!
These were just a few suggestions based on my experience and hope it will bring a productive conversation for you and your Owl. Whatever you decide, we definitely recommend trying out FAU's transportation options.
Madeline Gilligan, FAU Intern
Pass on these great tips, tell your friends and like us on Facebook, Instagram, Twitter, and Pinterest. Find out more about how to use HaveUHeard as a great resource. Sign up for other great tips at haveuheard.com.