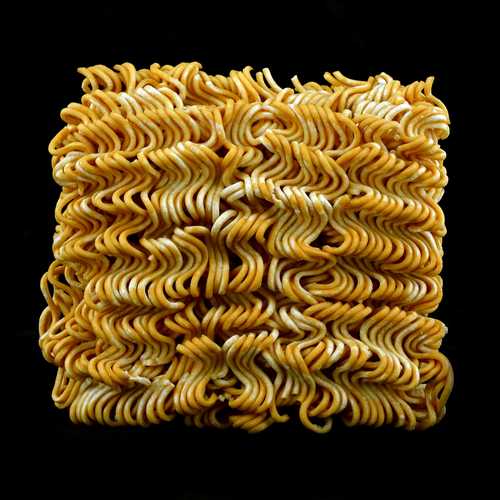 Teach Them To Budget And The Rest Is Easy.
I have to admit, one of the most challenging experiences I had when my youngest daughter went off to school was telling her to be more budget careful as I watched her come close to spending all of her weekly allowances. I wanted her to be able to go off and have sushi or late-night pizza with all her new friends, but I also knew she would thank me later for teaching her how to budget. After a few weeks, she got the hang of it and I can confidently say she survived off ramen and peanut butter only a handful of times.
The good news is that there are plenty of places around FAU's campus that make sticking to a budget possible. There are also a few good tricks. For instance, if your students have a meal plan, encourage them to bring back a few snacks from the dining hall for later.
Encourage your student to check out promotions and student discounts at some of their favorite restaurants. Many of the local restaurants around Boca Raton offer buy one get one promotion or a few dollars off if your student simply checks in on Facebook. Several restaurants also offer student discounts; they simply just have to present their student ID. These discounts can range from 10% off to even a free drink or appetizer. Also, have your student download some of the restaurant and dining apps to take advantage of additional savings. Read about those apps here.
Some of the student's favorite restaurants to visit on a budget:
Beehive Kitchen: Located at Fifth Avenue Shops 1914 NE 5th Ave, Boca Raton about 10 minutes from FAU, they are known for their build your own bowls.
Blaze Pizza: Located on Federal Highway. Create your own artisanal pizza or choose from one of their own signature pizzas. Gluten-free dough is available.
C.R. Chicks: Located on NW 19th Street. C.R. Chicks serves up home-style favorites.
Charm City Burger Company: Located on Hillsborough Blvd. Charm City serves up a variety of burgers, fries, and sweet treats. There are also vegetarian options, salads, sandwiches, and other specialties.
Chick-Fil-A: The Chick-Fil-A on campus is known to be less expensive than the regular Chick-Fil-A (located at Town Center at Boca Raton mall).
Chipotle: There are 2 locations near FAU, Glades Road, and Federal Highway. Choose from burritos, bowls, tacos and salads with your choice of meat or sofritas for vegans or if you just want a meat alternative, rice, beans, salsa, guac and more
Corner Bakery Café: NW 19th Street. Casual spot serving up breakfast and lunch with a wide range of sandwiches, salads, soups and bakery choices.
Firehouse Subs – Located at Fifth Avenue Shops 1920 NE 5th Ave, Boca Raton. Specializes in hot subs made with premium meats and cheeses, steamed to perfection, then piled high on a toasted private recipe roll. Founded by Firemen. Proceeds from every meal help your local firefighters. Catering available.
Fran's Chicken Haven: Located on Federal Highway. A local and student favorite, Fran's Chicken Haven has been open for over 50 years. The hole-in-the-wall restaurant may not be easy to spot but it is worth the trip.  Fran's serves up a variety of fried chicken, chicken and waffles, homestyle sides, and their well-loved fried Oreos. Gives a student discount when students show their Owl Card.
Fresh Kitchen: Located on North Military Trail. Fresh Kitchen is a counter service restaurant serving up salads, protein bowls, and juices. The Bowls are completely customizable with several different proteins, grain, and seasonal vegetable options.
Jimmy John's – What student doesn't love a good sub sandwich. They should check for coupons to save even more.
Kiki's Asian Bistro: Located on Federal Highway. Counter Service restaurant serving up Chinese food and sushi.
Las Fajitas: Located on Dixie Highway. Mexican Restaurant serving up tacos, burritos and more.
Munchiez: 158 NW 20th St, another sub place but has a fun and cool vibe, awesome curly fries that they actually include in some of their subs, it's almost like a fast food sub place, unhealthy but very good and popular among FAU students.
Oishii Japanese & Hibachi: 141 NW 20th St Boca Raton, the great thing about this place is its right near campus and it is super cheap and good, $9.50 for a steak hibachi meal that comes with a soup and a salad. (also comes with the standard hibachi rice and vegetables)
Panera: 1600 N Federal Highway, five minutes from campus, not expensive, and Panera has many healthy options for a place that is quick and inexpensive.
Publix Pubsubs – Several locations near FAU. Publix pub subs are amazing and they often run specials on specific ones. Make sure to order ahead so all you have to do is run in and grab your sub and go.
Shake Shack: Located on Glades Road in the University Commons. Shakes, Burgers, and Fries, need I say more?
Subway: Located on campus, students can grab a made-to-order sub on the go.
Swifty's Market: 2001 NW Boca Raton Blvd, it looks like a gas station without the gas from the outside but inside is a submarket where they make awesome hot and cold subs, their Philly cheesesteak is known as the best in Boca, it's also fairly cheap.
Wendy's: Located on campus and also considered to be very inexpensive. They have added some healthier menu items.
Yokohama Sushi: Located on Federal Highway. A favorite at any time of the day, however, their best prices are during their late-night happy hour.
Pass on these great tips, tell your friends and like us on Facebook, Instagram,  Twitter, and Pinterest. Find out more about how to use HaveUHeard as a great resource here. Sign up for other great tips at haveuheard.com.