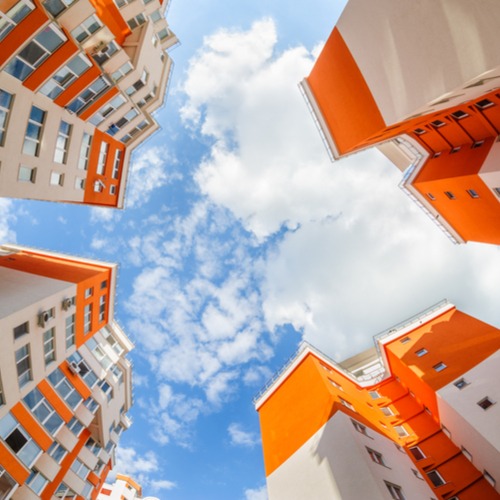 The Next Step is Living Off-Campus
Just a few months after getting your students settled into their dorm, they will start to bring up where they want to live next year. By December, they are ready to sign a lease. It is hard to imagine making a decision so early, however; the demand for living in certain areas is driving the need to sign early. You will hear them mention specific apartments yet all you want to know is the rent amount, is the area safe, how much it costs to rent an apartment. There will be questions you may not have thought to ask and how to keep it economical.
By far, the most popular and luxurious group of student apartments are found about a mile away from campus. If you or your student needs some help getting started, FAU does provide some assistance. Your student can log in and find information about complexes around campus and even start a roommate search.
Of course, as much as we may not want to deprive our students of luxury living (excuse my sarcasm), there are far more affordable and economical apartment rentals in Boca Raton. Another popular area for students in the apartment search is around Mizner Park. These are close to many of the bars and restaurants as well as the campus.  While you may think affordable living and Boca Raton don't typically go hand in hand, there are some areas with great options. While it is about a 15-20 minute ride from campus, many of my daughter's friends have found nice apartments for economical prices in Deerfield Beach. There are also several areas in West Boca and complexes off of Palmetto Park Road and Military Trail where your student can find some more options. The further you are from campus, the less expensive the rental.
Below we break down what questions your student should be asking:
Reserved Parking
Most apartments and houses near campus require you to work with property management companies. Unfortunately, many of the multiple room apartment rentals will only include one or two parking spaces, if any at all. Often, many of these apartments offer the option to purchase more reserved spaces; however, paying for these reserved spaces can be pricey, and sometimes they are not in close proximity to your student's unit. You'll want to ask this question when you begin searching for apartments. Some apartment complexes, such as Upark, USquare or UView, give you a special decal that allows you to park in the apartment complex parking lot. You receive a sticker that says UliveBoca and the year. Once you register your car with the office, you can park anywhere in the lot. The lots are right below your building and are well-lit at night.
Utilities
Make sure you find out the overage for utilities for the apartment. We quickly learned that after getting a bill for her first month stating they went over the allotted amount of $120.00 per month. The management company will split the overage between the numbers of tenants. You'll also want to confirm that utilities are included in the monthly rent. If utilities are not included in the rent, you'll want to find out what company provides service. Typically, the utility companies will not split the bill among roommates, so the best option is to have the account in one name and have your student split the bill with their roommates themselves.
The Lease
Most apartment leases start after August 1st and go through July 31st of the following year. The leases are based on 12 months but many students are only in Boca Raton for two semesters. This means your student will either have to pay for the summer months or they can sublet. Some students charge for others to use their specific room to store. We recommend limiting that to those they know as you do not want to put yourself in a position of being responsible should something happen to another person's belongings.
Inspecting the Apartment
Make certain your student (and yourself if you are there) inspect the premises thoroughly. Remember, for many of our kids, this is their first experience with renting an apartment. Take pictures of any damage, no matter how small, as they will be charged if they did not fill out the damage report when they first moved into their apartment. If they hang up pictures or use any nails on the walls, make certain they spackle and repaint. The charges add up fairly quickly. Worth repeating- Take 100 pictures, then take 20 more time-stamped. You could be charged for damages to the apartment. If you have not documented everything, prepare for those charges.
Responsible Party for Payment
When reading through the lease, make certain that your student is only responsible for their individual room and not the entire apartment. While you may believe your student is moving in with their BFFs, if one decides to vacate for any reason, whether to withdraw, study abroad, or the living arrangement did not work out, you do not want to be responsible for that person's portion of the lease.
Subletting
Make sure you are familiar with the terms of subletting as many students leave for Summer A and B or a combination thereof and may want to sublet their room to a third party.
Room locks
Along those lines, each bedroom should have its own key different than the other bedrooms. This gives your students the ability to lock their bedroom should they decide they do not want anyone having access to their personal belongings.
Insurance
Your homeowner's insurance policy may not cover them while they are living off-campus (many will cover if they are living in an on-campus residence at no extra cost). Check the terms of your home insurance policy. Most of the large insurance companies offer separate renters policies at a reasonable rate. You may also want to look at two of the more reputable college student insurance companies, College Student Insurance, and NSSI.
Information about students' favorite apartments.
Pass on these great tips, tell your friends and like us on Facebook, Instagram, Twitter, and Pinterest. Find out more about how to use HaveUHeard as a great resource. Sign up for other great tips at haveuheard.com.