HaveUHeard.com includes links to third-party websites and advertisements for third-party products and services. Product and service-specific opinions mentioned within the content of our blogs are entirely the opinions of the HaveUHeard.com team and its staff. It is our hope that you will find value in the products and services these third-party organizations represent, and patronize these businesses. Such advertising and marketing partnerships help make our efforts at HaveUHeard.com possible. Thank you for your support and ongoing interest. For additional information, please read our full HaveUHeard.com Disclosure Statement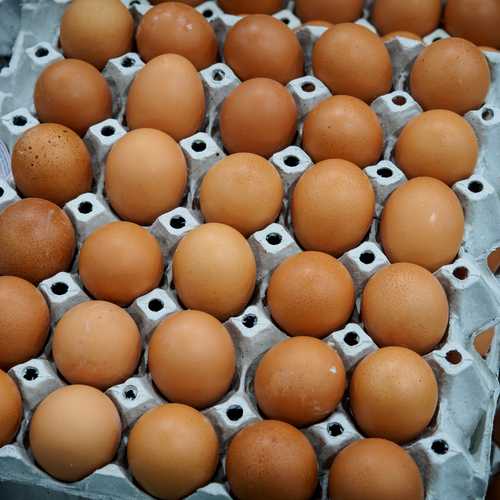 A Guide to Eating At College
The start of college is right around the corner and many of you might be envisioning your student's diet as burgers and pizzas and fries, oh my? Sure, we have been making meals for our kids for as long as we can remember. Before you get ready to go on a cooking frenzy, packaging and labeling items to send with them, stop. Because we assure you, college food choices have changed since many of us went to college. Today's college campuses, in addition to offering burgers, pizza and fries, offer many healthy alternatives as well as meal plan options.
Freshman The Easy Way
For an incoming freshman who is living in the on-campus residence halls, meal plans are a requirement. My daughter lived on campus so she did sign up for the meal plan. It was a great way to meet other freshmen and learn to make healthy choices. She also had a declining balance card that gave her other meal options. With their meal plans, they can get flex bucks, which is money that they can use for on-campus restaurants. The best meal plan for on-campus residents varies per student. If they plan on eating a lot at the dining hall, there is a plan with 19 swipes per week. It does not include flex bucks and students must eat each meal in the Atlantic Dining hall. If they plan on eating outside of the dining hall for most meals, there is a plan for 7 swipes per week and 550 flex bucks. They also have a couple of meal plans between the two. Here is the link for the meal plans at FAU.
There are various meal plans available that give your student meals in the Atlantic Dining hall or Flex Bucks. Flex Bucks work like a debit account, they are loaded onto your students Owl ID card, your student can then swipe their ID card at any of the dining locations across campus other than the main Atlantic dining hall. Each Meal Plan comes with a varying amount of Flex Bucks. Flex Bucks must be used in the semester the meal plan is purchased.
The meal plans are purchased on a one-semester basis and cannot be transferred to another students. Meal plans swipes and flex bucks expire at the end of each semester.
If your student is an upperclassman or a commuter student, Owl Bucks are a great option. Owl Bucks work like a debit card, it is a declining balance, and is tied to your student's Owl ID card. This is perhaps the most flexible account for dining as you may deposit funds at any time, it is accepted at various places around campus, there is no minimum balance to maintain and the balance carries forward until you graduate or leave school. Owl Bucks can be used at any of these on-campus locations: Starbucks, the Atlantic dining hall, FAU pharmacy, Campus Bookstore, Outtakes Convenience store, Chick-Fil-a, Dunkin's Donuts, Pollo Tropical, Subway,Pop-up Food Truck, and all restaurants in the Breezeway Café (Pizza Hut, Einstein Bagels, Wendy's, and Jow jing. Coming soon.. Panda Express and Maoz Vegetarian). Commuter students can also choose to purchase a meal plan that may be used in the Atlantic Dining Hall cafeteria. Check out their specials here. The least expensive plan is 30 meals (swipes) for $247.27 (that is about $8.24 per swipe). The larger the meal plan you purchase, the lower the per swipe cost is.
Before you buy gift cards to individual restaurants on campus, be aware that they do not accept them on campus.
The choice you make should entail a conversation between you and your student. We would recommend you familiarize yourself with how each program works.  Go to FAU dining services to learn more and make certain you read the contract terms and conditions.
More Options
If your student is adamantly opposed to signing up for a meal plan, they can head to any of the grocery stores by bus or car to purchase the food they need/want (see our blog on grocery stores) or choose amongst the many, many restaurants around town.
If cooking on their own works best for your student, rest assured most dorms have room for a small refrigerator and some do allow for microwaves (under 1500 watts). Many of the dorms also have a communal kitchen- but you will have to bring your own pots and pans.
If the meal plan or cooking for themselves is not working for them, while maybe not the healthiest option, students today can get almost any type of meal delivered directly to their dorms. Check out our Delivery blog to see all the companies that deliver food.
If your student happens to keep kosher, Hillel and Chabad do not offer a Kosher meal plan but there are a few restaurants in town that are Kosher (as well several kosher markets including Grove Kosher Market, Aroma Market, and Winn Dixie). The kosher restaurants are:
Mozart Cafe: located 7300 W Camino Real, Boca Raton FL. This restaurant offers small bites and kosher breakfast food with outside seating that is great for students who want to grab a bite to eat and study at the same time.
Boca Grill: located 8903 Glades road G9, Boca Raton FL. Super close to campus especially since it is located on Glades. It has great reviews for the food and the service.
Chill & Grill Pita: located 7158 N Beracasa Way, Boca Raton, FL 33433. This place is great because it's almost like a chipotle for kosher food. It is not expensive and the service is great as well. It's a good place for quick kosher food on the go.
Ditmas Kitchen & Sushi: 21077 Powerline Road, Boca Raton, FL 33433 Talk about a wide variety! This restaurant is sure to be a crowd pleaser, their menu has something for everyone.
Pita 'N Go: located 22767 SR 7, Boca Raton, FL 33428. This place has a similar vibe as chill and grill pita, it's quick kosher food on the go. This place has great reviews talking about the quality of the meat and the quickness of the service. On the flip side, some say their prices are a little high.
A Different Type of University Meal Plan
There is a whole new type of meal service that is becoming popular with students who can't cook, don't want to cook, don't want to buy groceries and are looking for an easier, and healthier meal plan.  Known as the meal kit industry, the premise is that they deliver pre-portioned, packaged meals delivered weekly right to your student's door. Make sure you check out our blog on A College Student's Guide to Meal Kits. Our interns tested out Blue Apron, Plated, Chef'd (Spoon University) and Hello Fresh.
Of course, you can always send them some of your home-cooked meals!
Pass on these great tips, tell your friends and like us on Facebook,  Instagram,  Twitter, and Pinterest. Sign up for other great tips at haveuheard.com. New to HUH, here is how to use the site.