HaveUHeard.com includes links to third-party websites and advertisements for third-party products and services. Product and service-specific opinions mentioned within the content of our blogs are entirely the opinions of the HaveUHeard.com team and its staff. It is our hope that you will find value in the products and services these third-party organizations represent, and patronize these businesses. Such advertising and marketing partnerships help make our efforts at HaveUHeard.com possible. Thank you for your support and ongoing interest. For additional information, please read our full HaveUHeard.com Disclosure Statement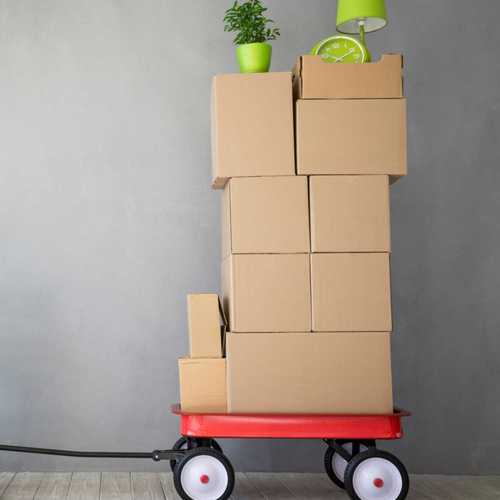 Get Your Hand Trucks Ready to Move!
Because it's move-in day. From the day your student gets their room assignment, the whole process of move-in can seem stressful, overwhelming, and expensive (start collecting those Bed Bath & Beyond Coupons now) Traditionally, female students tend to take a full-on decorating approach complete with wall décor, signs, picture frames, string lights, desk accessories, and many other decorative items. Male students do not quite go that full in and often just want a comfortable bed, maybe a poster or two and perhaps a rug. Either way, the prospect of making a cold dorm room into a home seems like an arduous task.  According to the National Retail Federation, back to college spending averaged $1330 in 2018. This is big business with college checklists resembling the lists usually reserved for wedding/bridal registries and baby shower registries. And while I won't sugarcoat the day, a little pre-planning can help alleviate some of the stress of the day.
13 Tips for an Easier Move-in Day
Bring a Hand truck. Fau does have a few available, however, there is not enough for every family to have one. The entire process of moving your student into the dorm during the heat of August will be quicker and easier with the use of a hand truck. Personally, I bought this folding hand truck and left it with my daughter so she could use it during the year and move out (yes, both of my daughters moved out on their own)
In the Freshman Dorms, students have Twin XL beds. These beds probably aren't what they are used to at home. To bring in some of the comforts of home, purchase a mattress cover and mattress topper. These are available at Target, Walmart, Bed Bath & Beyond; just to name a few. This is a great item to order ahead and have ready for pick up when your student arrives in Boca Raton.
Your student is going to need sheets. I bought my daughter two sets to start with when she went off to FAU. This made it easier for her when it came time for laundry, there was always a clean set ready to go.
Comforters or some type of a heavy blanket (or two) are a must. The dorms are kept rather chilly. Some of the newer residence halls do have in-suite thermostats, but this is not always the case. The easiest option is to go with a bed-in-a-bag set. These sets typically give students the comforter, a sheet set, and decorative pillows.
Many students like the convenience of having a mini-fridge in their room. It is also a great resource for students who try to stay on a budget or eat healthier. FAU offers Mini-Fridge rentals from the on-campus store Tech-U.
A small microwave is also a useful item for students to have in their rooms. Microwaves can also be rented from Tech-U or purchased and picked up from many stores around FAU.
Keurig coffee makers can be very convenient, but definitely a more expensive, way to have coffee. There are countless Starbucks and Dunkin' Donuts on campus and close by but having your students make their own is often more economical. Stores also often sell small 4 cup coffee pots, another great option for the dorms.
If your student is like mine, there just is not enough closet and drawer space to accommodate all of her clothes/shoes/dry goods/toiletries/medicines, etc. That is where the under-the-bed plastic drawer system comes in handy. The problem you may face is availability. Either bring them with you if your vehicle space allows or order ahead of time.
Bed risers will help to give your students dorm room some much needed extra space. Bed Risers lift up the bed; storage units or drawer sets can then be placed underneath the bed. Keep in mind if your student lives in Parliament Hall, their beds will already be lofted.
Most of the dorms have closets inside each of the rooms. Not all of these closets have doors; you'll need to purchase a tension rod and curtain.
If your college student is planning on having a television in their room, you will need a coaxial cable. Extension cords are also a much-needed item. We would recommend using one that is both double and triple-pronged.
Irons are not permitted inside FAU dorms. To save on space and avoid breaking a rule, consider buying a mini hand steamer. They work just as well as a traditional iron.
For the day you are moving in, many parents have found that the Ikea bags (or something comparable) work really well. You can find many of them on Amazon.
Pass on these great tips, tell your friends and like us on Facebook,  Instagram,  Twitter, and Pinterest. Sign up for other great tips at haveuheard.com. New to HUH, here is how to use the site.