HaveUHeard.com includes links to third-party websites and advertisements for third-party products and services. Product and service-specific opinions mentioned within the content of our blogs are entirely the opinions of the HaveUHeard.com team and its staff. It is our hope that you will find value in the products and services these third-party organizations represent, and patronize these businesses. Such advertising and marketing partnerships help make our efforts at HaveUHeard.com possible. Thank you for your support and ongoing interest. For additional information, please read our full HaveUHeard.com Disclosure Statement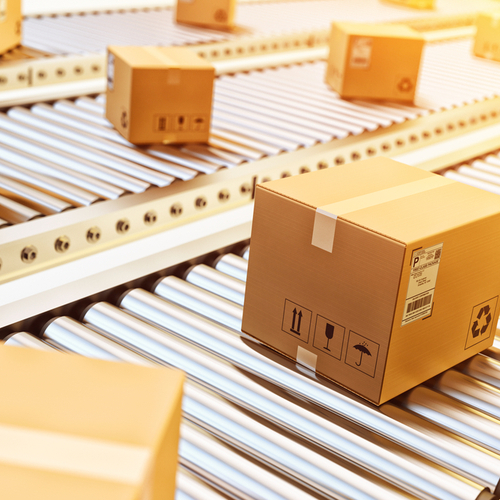 Make Sure Your Package Gets There
There are many reasons that a student receives a package. Whether it is just their usual Amazon delivery, a care package for midterms or because your student is under the weather; there are a few things that will make package delivery simpler. If your student lives on campus you should be happy to learn that Upark has a central mailing system. The process is as follows: The mail goes to the leasing office in the lobby. They should then receive an email letting them know they have a package. The email will contain a verification code which they will need to retrieve the package.
The student mailroom department is open Monday through Friday from 9-6 pm and Saturdays from 11-3 pm. Times vary in the summertime. USPS deliveries are accepted Monday through Saturday.
Should you need to reach the mailroom to check on a package,  the number and extensions are: Central Mail Room extension: 561-297-3172
Local Mail Room extensions:
IVA EXT 75741
HPT EXT 75205
PH EXT 75790
You will need the tracking number of the package(s) that you are trying to locate.
All FedEx, UPS, DHL packages are delivered straight to the residence halls. The central mailroom receives and processes USPS packages and letters. We actually recommend using UPS (or FedEx) in comparison to USPS as it is just timelier, especially for in-state shipping. Typically, if you are sending packages from one Florida location to another, it arrives in one day at no additional fee.
Packages are delivered as listed below:
IVA holds packages for:
980 N University Dr
990 N University Dr
PAR holds packages for:
1700 St Lucie Ave S
1880 E University Dr
HPT holds packages for:
815 Indian River St
921 Indian River St
1800 Brevard Ct
1900 Dade Ave
For more information about FAU mail and packages, click here.
Students must use the assigned address to their dorm. The only variable number is the box. This is the correct format to be used for student mail is
Student Name
Box #
Street Number, Street Name
City, State, Zipcode
Below are the dorm addresses:
GPT – 921 Indian River St, Boca Raton, FL 33431
IRT 815 – Indian River St, Boca Raton, FL 33431
HPT – 1800 Brevard Ct, Boca Raton, FL 33431
UVA – 1880 E University Dr, Boca Raton, FL 33431
IVA SOUTH- 990 S University Dr, Boca Raton, FL 33431
IVA NORTH- 980 N University Dr, Boca Raton, FL 33431
PH – 1700 St Lucie Ave S, Boca Raton, FL 33431
ALGOQUIN RESIDENTS – 1900 Dade Ave, Boca Raton, FL 33431
If you are sending packages through Amazon, you might want to consider having them sent directly to the Amazon Locker that is located at University Commons, 1400 Glades Rd, at Whole Foods. Sometimes picking it up from Amazon is easier than having to navigate the package delivery to dorms or even apartments.
Adding another level of convenience, CVS is now an Access Point Location for UPS.  Find your UPS Access Point Location here. Just click on the link for some great suggestions.
The hall receptionist will accept delivery on the student's behalf and will email residents through their FAU email address when deliveries arrive. For food orders (i.e. pizza), students should provide the name of their residence hall. Food delivery drivers should be able to get to the main door of the residence hall where vendors have access to the outside phone. Students must come downstairs to pay for and pick up their orders. For local food deliveries, each dorm has a specific address to provide to restaurants.
You may find those addresses here. You may want to take a look at some of our Care Package blogs for ideas on what to send and when.
Pass on these great tips, tell your friends and like us on Facebook, Instagram, Twitter, and Pinterest. Find out more about how to use HaveUHeard as a great resource. Sign up for other great tips at haveuheard.com.