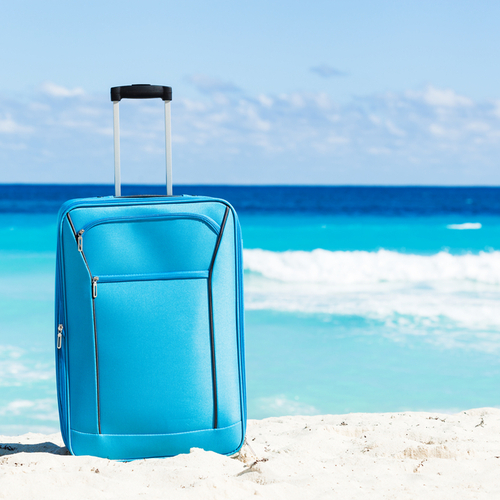 Letting off Steam before Finals
Mention Spring Break to most parents and immediate visions of lawless partying comes to mind.
Spring Break is March 7th through March 13th. While as parents are looking forward to seeing our students after a long stretch without them, they may have other plans. It is not uncommon for students to go away with their friends for Spring Break. For those of you who have students living on-campus, dorms do stay open during Spring Break. Parking is lifted for certain lots.
Being that this is south Florida, many students do opt to stay put. They will rather go to the local beaches or Fort Lauderdale or Miami to get a feel for a "real" spring break. During Spring Break Fort Lauderdale is usually packed and everyone is standing, but they all usually have a good time. Many students go to Lulu's in Fort Lauderdale for the fishbowl drinks. They also will go out in Fort Lauderdale or Miami because of the free train rides from Tri-Rail.
Considering that Boca Raton is relatively close to the Port of Miami, cruises are by far the most popular option for Spring Break trips. Whether its a weekend cruise to the Bahamas or 8 days in the eastern Caribbean, there are several options for every price range. My daughter took a weeklong cruise with some sorority sisters in her sophomore year. While it worked out to be a great deal for them, I still pity the families who were on board looking for some peace and quiet. Another popular destination is the Florida Keys. Key West is just shy a four-hour drive from FAU. My daughter informed me that Key West was a "rite of passage" for 21-year-olds, right before she set off for her last spring break with her friends. Some students will sign up with a Spring Break company that the group they want to go with is using.
For those of you who have students that are looking for an alternative, FAU has trips that students can sign up for and volunteer.  FAU has a program called Owl Breaks where students have the opportunities to serve their community over summer and spring break. Trip locations often include communities in Florida and other areas of need across the US and Puerto Rico. You can learn more here.
While I wanted my daughter to be able to have a good time with her friends, I also was concerned about her safety. Her father and I set some ground rules before letting her go on any of her trips.
Never accept a drink from anyone- again, this is a safety tip she has heard even when she goes out in our hometown.
Check-in with a text daily. Just a simple text letting me she was ok was all I needed.
Be aware of laws (open container, alcohol restrictions on beaches, etc).
Never, ever go off with anyone other than friends and never, ever let a friend go off with someone they do not know.
Wear Sunscreen (seriously this is a must)
Pass on these great tips, tell your friends and like us on Facebook,  Instagram,  Twitter, and Pinterest. Find out more about how to use HaveUHeard as a great resource here. Sign up for other great tips at haveuheard.com.