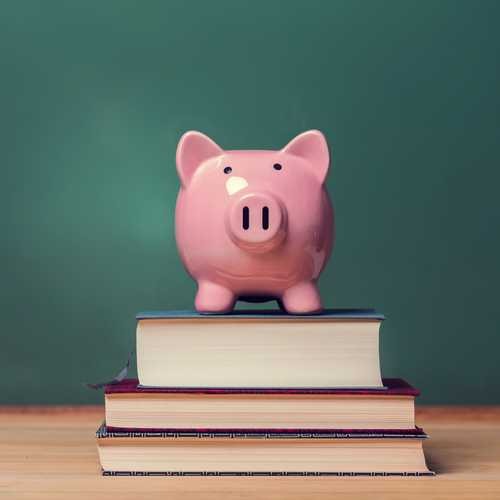 There Is A Better Way To Get It Paid.
Congratulations on Your Child Being Accepted! Now that that's settled, the idea of actually paying for college looms.  Hopefully, you have prepared in some way but fear not. Finding scholarships can help with the cost of college.
If you live in Florida and have purchased a Florida Prepaid plan, then that will start working for you immediately.  Bright Futures Scholarships have also been a goal while in high school, and if earned, they will apply once your student has started.
Every year, I hear stories about thousands of dollars in scholarship money that are never applied for.  It does take a lot of work and time to research scholarships, apply for them, and to validate the authenticity of them.  But, that work can pay off at a reduced cost to you. Some are quite competitive, some last for four years, and some are downright silly, but pay for something.  Some scholarships require essays and believe it or not, those are the ones most avoided; therefore, have the least amount of people applying. Don't steer away from these; seek help with the essay instead. It is also recommended to apply for any scholarships as early as possible and be sure to have your FAFSA form completed beforehand.
Find Scholarships
With so many scholarships available today, the trick is finding the ones that suit your student's needs and that they will qualify for. Some scholarships are quite competitive, some last for four years, and some are downright silly, but pay for something. All make those bills for the next four (or more) years more bearable.
Below we address the scholarship opportunities through FAU, read our blog on actual scholarships that are available to all students here. To learn about other scholarship opportunities, make sure you read our blog on Searching for Scholarships.
A newer scholarship website, RaiseMe, is also being utilized by Florida Atlantic University. RaiseMe is a website for high school students; students can log their achievements in high school and earn micro-scholarships. The values of the Micro-scholarships vary from college to college, but they can add up. More information about RaiseMe and FAU can be found here.
The Office of Undergraduate admissions at FAU offers several merit or need-based scholarships, however, they can be competitive.  More information on scholarships offered through FAU can be found here. Make sure to check all the requirements and deadlines for each scholarship, as some apply only to certain degree programs. FAU also has scholarships that are only available to incoming freshman, these can be found here.
Each college within FAU offers scholarships, links can be found below.
If your students are lucky enough to land a scholarship (or a few), it is highly recommended that they write a thank you note to the donor.
Pass on these great tips, tell your friends and like us on Facebook,  Instagram,  Twitter, and Pinterest. Sign up for other great tips at haveuheard.com. New to HUH, here is how to use the site.