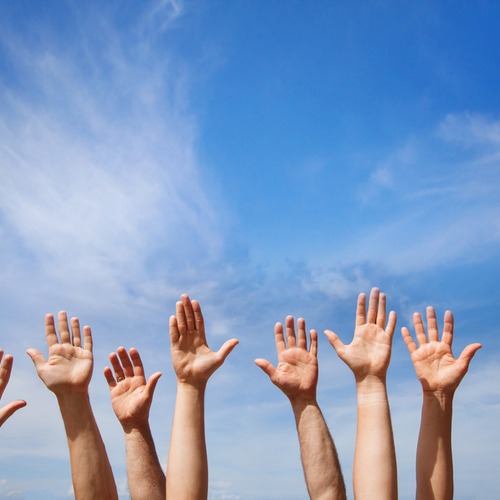 While volunteering, you might have a life-changing experience.
Volunteering in college gives students the opportunity to give back to the community while doing what they love. It is important to give back to your community for a variety of reasons. Not only will you be helping others, but also students can discover a passion for their future and increase their chance of standing out within a sea of grad school applications.
Why should the graduate program pick you over another person? Graduate schools look for more than just the book smart student. They look for well-rounded students who want to make a difference. Being altruistic is such an important quality to have. Another great quality graduate schools look at is being able to balance your time. If you are able to take rigorous classes, be involved in extracurricular, have a job or internship AND volunteer, they know that you will be able to handle their program. (Is this sounding like your application to get into undergrad?)
While volunteering, you might have a life-changing experience. If you have some idea of what you want to do in the future, it may be a good idea to volunteer in that field. If you are interested in making a difference in the medical field, volunteer at a local hospital. Maybe you are aspiring to be a teacher; a youth center might be the perfect fit for you. Students who are undecided should not be deterred; volunteering is a great way to find your passion.  There are so many options to make a difference and have the experiences impact your life.
But you may ask, how do I find these experiences? FAU has incredible resources to help find volunteer opportunities. Check out FAU's Wepner Center for LEAD & Service-learning. You find information on several volunteer opportunities on and off campus including Elite Owls and Owl Breaks. The Wepner Center for LEAD & Service learning also presents a Volunteer Fair each fall. The Volunteer Fair features 25 local community agencies looking for volunteers.
Other Volunteer Opportunities include:
Volunteer for OwlThon
Alzheimer's Association of Southeast Florida
Deaf Service Center of Palm Beach County
Big Brother Big Sisters of America
The Homeless Coalition of Palm Beach County
Major-specific volunteer opportunities can be found here.
Interested in helping to aid the local environment? 4Ocean is a group started by FAU alumni that sponsors beach cleanups around the world in an attempt to improve to the condition of the Oceans.  4Ocean's headquarters is in Boca Raton where they often hold beach cleanups. For more information, click here.
Another option students who are majoring specifically in medical, engineering and Physical Science may find volunteering opportunities through is research. This is often a great option because research and volunteering are often two large portions of an application that a student can complete at the same time. To find research positions, click here.
If you have a passion for art, consider volunteering at the Boca Raton Museum of Art.
Political science majors also have several opportunities to get involved in Florida and Boca Raton Politics. Click here to learn more.
For the history buff, Boca Raton and the surrounding cities are a part of Florida's rich and deep history. One of its most famous residents, Henry Flagler, had a winter estate that has become a museum.  Click here for more information.  The Historical Society of Palm Beach is also filled with volunteer opportunities.
And, some students will participate in FAU's Owls Break program, which can be international, or within the country. These trips provide a great opportunity to give back to communities in need while having some fun. These trips are available in the fall, during Thanksgiving and winter break. They are also available during spring and summer break. Check it out here.
There are so many opportunities to volunteer in and around FAU.
Pass on these great tips, tell your friends and like us on Facebook, Instagram,  Twitter, and Pinterest. Find out more about how to use HaveUHeard as a great resource here. Sign up for other great tips at haveuheard.com.