HaveUHeard.com includes links to third-party websites and advertisements for third-party products and services. Product and service-specific opinions mentioned within the content of our blogs are entirely the opinions of the HaveUHeard.com team and its staff. It is our hope that you will find value in the products and services these third-party organizations represent, and patronize these businesses. Such advertising and marketing partnerships help make our efforts at HaveUHeard.com possible. Thank you for your support and ongoing interest. For additional information, please read our full HaveUHeard.com Disclosure Statement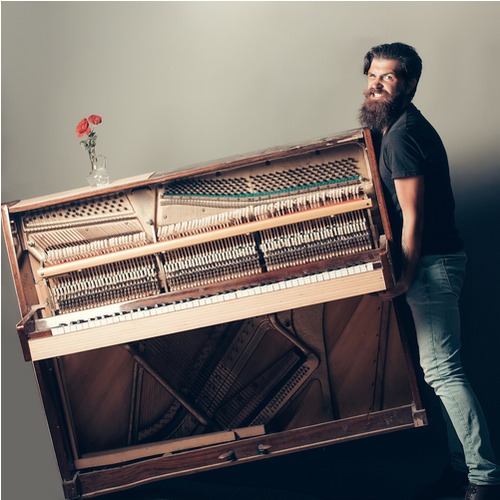 The Secrets You Need To Know About Living On Campus.
You can certainly read about the dorms and places to live on campus on the FAU Housing and Residential Life pages, but we asked my daughter and our interns for the inside scoop about living on campus…which is probably what you really want to know before you choose where to live when you become an Owl. Here's what they had to say:
Each dorm is very unique and, in my experience, you make lifelong friends from living on campus, plus you don't have to share a communal bathroom with everyone on your floor. You just have to share a bathroom with 2-4 people depending on where you live. My favorite was Innovation Village because it had more of an apartment type feel rather than a dorm. One of the many things I loved about living on campus is it includes utilities, cable, and wifi, you can be on the residential meal plan (and add flex bucks which can be used at any retail restaurant on campus, making it very convenient when you need to eat, there is the security of an on-campus police department, it is easy to walk to class, the library, friends' dorms, the dining hall, and fitness center, and the rooms are already fully furnished.
During winter break, residence halls close but if students need to stay anytime during this period, they will have to fill out the break stay form. They will be approved if they live more than 60 miles away from campus, have a spring housing contract, no balance, and registered for spring classes. Students will get an email with this information at the end of November.
Here is a breakdown of the dorms based on our experience:
Glades Park Tower:  Glades Park Tower (or GPT) features suite-style dorms with both double and single rooms. You share a restroom with your suitemates. GPT's North tower is home to FAU's Resident Learning Communities. In the Resident Learning Communities, students have the opportunity to live on the same floor as students with the same major giving opportunities for the same class schedule, study group options, and learning community-specific events. The North tower features the same amenities as the South Tower. The South Tower of GPT is a freshman residential hall featuring complimentary laundry services, computer labs, outdoor grills, communal kitchen, Sand Volleyball, and study rooms. The close proximity of GPT to the breezeway makes it a favorite amoung Freshman students.
Heritage Park Towers: Heritage Park Towers (or HPT) is a suite-style residence hall featuring both single and double rooms. You share a restroom with your suitemates.  HPT features complimentary laundry services, computer labs, outdoor grills, and communal kitchen, Sand Volleyball, multipurpose room with a large screen tv and study rooms. Heritage Park Towers is close to the breezeway, center marketplace, and the Atlantic dining hall. Hertiage Park Towers is a favorite amoung Freshman Students.
Indian River Tower (IRT): This dorm is for both Upperclassmen and first-time college students. It has a two-story lobby area. Suite-style dorm with both double and single rooms. Each dorm in Indian River Tower features a living room and restroom.  IRT features complimentary laundry services, computer labs, outdoor grills, a communal kitchen, furnished sun deck, and study rooms. IRT is adjacent to the Sand volleyball courts, BBQ pits and close to the breezeway and center marketplace.
Innovation Village (IVA): Innovation Village features 2 towers, North and South. Innovation Village is exclusive to upperclassmen, graduate, and medical students The Innovation Village Courtyard, shared by both North and South Towers, has a resort-style swimming pool, sand volleyball court, barbecue grills, picnic tables, and a convenience store. In both towers, every room is a single in a suite-style. There are 4 bedrooms in each suite that share a full kitchen, in-suite washer and dryer, 2 restrooms, and a living and dining area.  Innovation Village features complimentary laundry services, computer labs, outdoor grills, and Sand Volleyball, Fitness Center, multi-purpose room with a large screen tv and study rooms. Innovation Village is within walking distance to the stadium and is one of the newest and nicest halls on campus.
Parliament Hall (Par): Parliament hall is the newest residence hall at FAU. Parliament Hall features both single and double dorms. You share a restroom with your suitemates. Parliament Hall has amenities such as a communal kitchen, library, computer lab, fitness room, laundry facilities, and a two-story study lounge.  Parliament is one of the most popular resident halls on campus; however, it is the farthest freshman dorm from the center of campus.
University Village (UVA): University Village Apartments are apartment-style dorms for upperclassmen, graduate, and medical students. UVA features 4 bedrooms, 2 story apartments or 1-bedroom studio style. Both apartment styles are fully furnished and feature kitchens in the apartment. The 4-bedroom style also includes a furnished living and dining area. UVA features complimentary laundry services, computer labs, and multipurpose rooms with TVs and pool tables.  UVA is a great option for upperclassmen living on campus; it is close to the business and science buildings. Students are allowed to bring their own microwaves if they wish. The studio bedrooms serve as just a large open space with the bedroom and living area. In the four-bedroom option, the kitchen is on one floor while the bedrooms are on a separate floor.
There is also the Business and Professional Women's scholarship house which is for women with strong academic promise as well as substantial outside financial assistance. 16 women are able to live here. There is an application that must be done which shows all of the requirements as well as terms of program involvement. Through elected officers, residents are responsible for house operations which include: finances, cooking, and cleaning.
Looking for specifics about each dorm? Click here for tours. Of course, we have a ton of recommendations for decorating dorms here.
Algonquin Hall was torn down and FAU is building a bigger dorm in its place. The new dorm will be a 616-bed residential facility.
Pass on these great tips, tell your friends and like us on Facebook,  Instagram,  Twitter, and Pinterest. Sign up for other great tips at haveuheard.com. New to HUH, here is how to use the site.