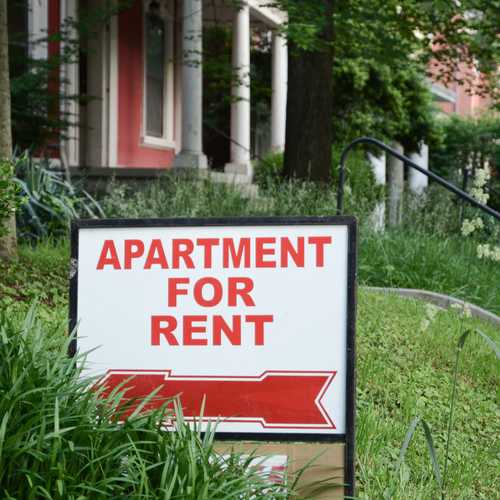 Here are our most favorite apartment rental tips.
Rentals, it is future. Not one of my kids or their friends stayed in the dorms beyond their freshman year.  The choices are plentiful. Below are some of the more popular apartment complexes students live in near FSU. Some provide buses to campus (which can be important since parking on campus can be a nightmare), some have facilities that rival a fancy hotel (pools, hot tubs, volleyball courts, lounges), some provide reserved parking spots for a fee, some are gated and provide constant security, and all have various options from studios to 4 (even 6) bedrooms. Prices vary and generally go up slightly each year. The rent for many complexes depends on how early in the year you sign a lease. Most will also help find a student to fill a vacant room if need be. Wi-Fi is generally included in rent, but utilities are not always included or provided up to a specific amount with the overage charged to each occupant. Be sure to check all these things before making a decision. We tried to stick with the important things like security and furniture, rather than tanning beds and lit volleyball courts if you know what we mean, but some of the amenities are pretty impressive.

Generally the further you get from campus the less expensive the rents are. Of course, in my daughter's case, she made up for that in parking tickets, which is why when my son moved off campus he chose Catalyst, so he rarely needed his car. Location and security were amongst our top priorities.

U Club, Stadium Centre and 601 Copeland are all run by American Campus Communities and offer up to 5 bedroom apartments or townhouses (for approximately $800 and up a month now). Pet-friendly.

Hayden Commons and Villa St. Augustine (owned by Leparulo Properties) – is the ideal townhouse or apartment for a student who wants to be walking distance to the stadium, which is quite nice on game days.

Catalyst on W. Madison offers about the same as the others, fully furnished and up to 4 bedroom apartments. The location is also great.

Domain just opened last summer and is known for having the biggest apartment pool in Tally. It is around $750 for a 3/3, but they have other sizes.

Places on Conradi (Dean Properties) are literally 100 yards from campus. Rent is approximately $850 per bedroom for a 6 bedroom/6.5 bath townhouse.
College Place Apartments on Lorene Street is where a lot of ATO's lived at this complex because it was on the same street as their fraternity house. Very close to campus. Max is a 3/3 and is presently listed at approximately $700 a month.

Woodlands on West Tennessee Street has many options to choose from and is flexible on living arrangements (presently 4/4 $680 for townhouses and 2/2 apartment for $765)
Stadium Walk on Rivoli has 3 /4 townhouses. Close to stadium $615 month
Most these apartments come furnished and are gated communities. These are, however, just some of the more popular off-campus complexes FSU students seem to flock to. There are many more.

For more great tips, read through our other blogs, follow us on Facebook and Instagram at haveuheard.com and share with other parents you know.