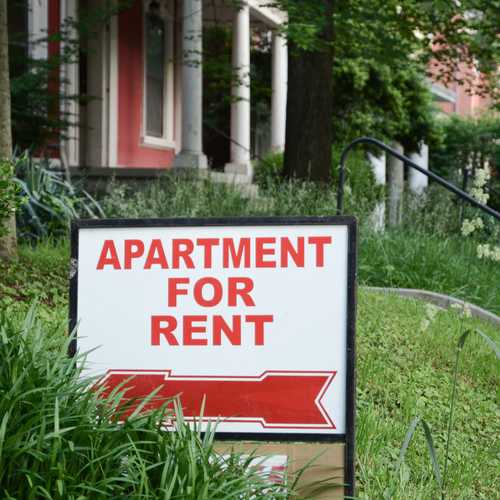 Here are our most favorite apartment tips on rentals.
Rentals, it is the future. Not one of my kids or their friends stayed in the dorms beyond their freshman year.  The choices are plentiful. Below are some of the more popular apartment complexes students live in near FSU. Some provide buses to campus (which can be important since parking on campus can be a nightmare), some have facilities that rival a fancy hotel (pools, hot tubs, volleyball courts, lounges), some provide reserved parking spots for a fee, some are gated and provide constant security, and all have various options from studios to 4 (even 6) bedrooms. Prices vary and generally go up slightly each year. The rent for many complexes depends on how early in the year you sign a lease. Most will also help find a student to fill a vacant room if need be. Wi-Fi is generally included in rent, but utilities are not always included or provided up to a specific amount with the overage charged to each occupant. Be sure to check all these things before making a decision on rentals. We tried to stick with the important things like security and furniture, rather than tanning beds and lit volleyball courts if you know what we mean, but some of the amenities are pretty impressive.
Most college apartments are built quickly and inexpensively. And it truly is a hot button for many parents as they go to help their students move in. It has been our experience, as well as other parents and students,  that there can be mold, insect and water issues. Our recommendation is your student and you, as the parent, do a search in either the university parent page or current yelp postings on whether there have been complaints. Apartments paint over the mold so you may not see this issue when touring the apartment building. Make sure you take time-stamped photos when moving in and also when moving out as apartments will try to bill you for damage that may not exist.
Generally the further you get from campus the less expensive the rentals are. Of course, in my daughter's case, she made up for that in parking tickets, which is why when my son moved off campus he chose Catalyst, so he rarely needed his car. Location and security were amongst our top priorities.
One of the biggest hot buttons for parents is when to sign on rentals. Some apartments that have vacancies will offer reduced rent, often lower than what students who renewed early are paying. Some apartment rentals are offering price adjustments; others will tell you it is solely for remnant space meaning more single rooms available. When to sign is a matter of supply and demand. Some of the more sought after apartment rentals may only have single or double spaces available so if your student is looking to live with three other friends, it may not be possible to sign at the apartment of their choice. Try to resist moving in "as is" even though you really want your student to move in on a specific date. "As is" can mean old food left in the sink, on counters, filthy conditions and damage to the apartment.
Catalyst – Less than a mile from campus and are very spacious apartments. They have a beautiful resort-style pool area and the only sky deck in town that overlooks the stadium, along with a yoga room, two-story fitness facility and their brand new "Good Berry" acai bowl cafe in the lobby. Prices vary from around $800-$1,200 depending on how many roommates are living in the apartment. These prices exclude parking and utilities.
College Town Apartments (particularly Phase 3) on Lorene Street is where a lot of ATO's lived at this complex because it was on the same street as their fraternity house. Very close to campus. Max is a 3/3 and is presently listed at approximately $700 a month.  Our intern can speak personally, as she lives in their newest phase, The Odyssey. She thinks they are amazing. The staff is incredibly friendly and considerate. The building is kept clean and the study rooms are comfortable, well-lit, and large and the fitness rooms are well-kept and clean. The newest phase, The Odyssey, has several corner rooms with a special view of Doak Stadium and feature glass walls. College Town's three phases are pricey no doubt, but, she feels, worth it. They are now offering residents a card the provides 10% off at ever shop and restaurant in College Town. Additionally, it is a great distance from campus, CVS, and you are right in the heart of college town and all of its restaurants & shops.
Hayden Commons and Villa St. Augustine (owned by Leparulo Properties) – is the ideal townhouse or apartment for a student who wants to be walking distance to the stadium, which is quite nice on game days.
Highlands – One of the newer built townhomes, but a further distance from campus. Reasonably priced starting at $625 and they even offer an option for 5 bedrooms. There are a community pool and a gym.
Most of these apartments come furnished and are gated communities. These are, however, just some of the more popular off-campus complexes FSU students seem to flock to. There are many more.
NXNW – Students seem to like the individual study rooms in the clubhouse that are similar to those at Strozier. It is quiet and there are even vending machines located on the same floor. There are a lot of amenities such as Starbucks coffee, hot chocolate, free printing, a luxury pool, and a 24-hour gym. Some students complain about parking is difficult, but it is free (which is not the case for all complexes.)
Onyx – Located right across from Potbelly's which can be loud on Thursday nights due to Purgatory. Steps from campus and has rates as low as $689 if you're willing to live in a 4 bedroom, 2 baths –however there are many different floor plans for 1, 2, 3, or 4 bedrooms.
Places on Conradi (Dean Properties) are literally 100 yards from campus. Rent is approximately $850 per bedroom for a 6 bedroom/6.5 bath townhouse.
Players Club Apartments – Brand new and just opened next to Publix and Woodlands. Floor plans start around $700. They have a hot tub, sauna, gym, pet washing station, a fire pit, splash-down volleyball, yoga room, and study rooms.
Stadium Enclave – steps away from Florida State's Campus with direct access to the Stadium. 1, 2 and 4 bedroom plans.
Stadium Walk – on Rivoli has 3 /4 townhouses. Close to stadium $615 month
The 9 Tallahassee– one of the newest properties and literally right next to campus. A 2-minute walk from the West Jefferson Parking Garage. This apartment; however, is definitely a luxury one. Some of their amenities include (Private Pool Cabanas, Interactive Media-Equipped, iMac Computers, and Printing Center, and 4K 50" Flat Screen Smart HD TVs in Every Unit). Also worth mentioning, (because I do not know any other apartment that offers these) – Outdoor Fitness Area & Bluetooth Speaker Shower Heads. 2 – 6 bedroom options.
The Boulevard at Tallahassee – Application and Administartion fee waived when you apply and sign in the same day. 3  bedroom/3 bath ($550 – $574) and 4 bedroom ($525 -$554)
The GrandMarc is affordable and across from campus. It is probably just five minutes from Dirac and The Leach. They also offer short-term leases which are not easy to find. They still have some pretty great and well-sought after amenities too (resort-style pool &sSpa, controlled access entry to garage & building, organized social activities, study rooms, and fitness center).
The Standard – This is the newest luxury style of living, and probably most talked about, located a few minutes walk or bike ride from campus on Virginia Street. They have a lot of floor plans from 1 to 6 bedrooms. Amenities include an arcade/game room, lounge, computer lab, a rooftop pool, and a fitness center. Apartments are furnished and include wifi, cable, pest control, some utilities but parking is not included. They do have a garage and charge per spot.
U Club and 601 Copeland are all run by American Campus Communities and offer up to 5 bedroom apartments or townhouses (for approximately $800 and up a month now). Pet-friendly.
Urban Enclave – 903 Mosley St. Tallahassee, FL 32310. This is located in Collegetown. Fully-furnished one, two, and four-bedroom apartments with private bathrooms, balconies, and walk-in closets. They will have a neighborhood park, fire pits, gym, study rooms pool, outdoor grilling, all the amenities. Due to some issues last year, their security system has been upgraded and they now have robot security all around the property.
YOUnion – (formerly Domain) Located behind Degraff dorms so it is a short walk to campus. Known for having the biggest apartment pool in Tally. It is around $750 for a 3/3, but they have other sizes.
Pass on these great tips, tell your friends and like us on Facebook, Instagram, Twitter, and Pinterest. Find out more about how to use HaveUHeard as a great resource. Sign up for other great tips at haveuheard.com.