HaveUHeard.com includes links to third-party websites and advertisements for third-party products and services. Product and service-specific opinions mentioned within the content of our blogs are entirely the opinions of the HaveUHeard.com team and its staff. It is our hope that you will find value in the products and services these third-party organizations represent, and patronize these businesses. Such advertising and marketing partnerships help make our efforts at HaveUHeard.com possible. Thank you for your support and ongoing interest. For additional information, please read our full HaveUHeard.com Disclosure Statement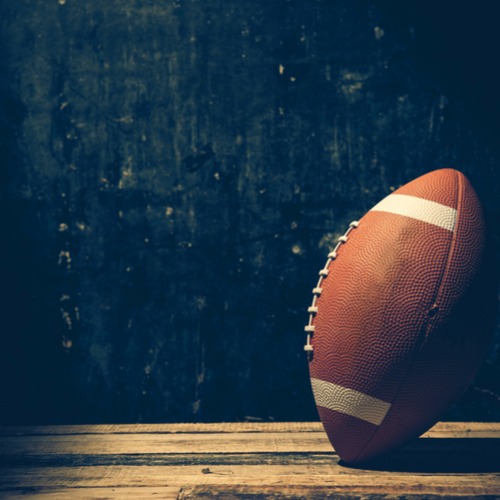 Are U Ready For Some Football?
Note: So things definitely look different this year, therefore….In order to keep the Tallahassee community safe president Thrasher is now strongly recommending that students and individuals wanting to attend Florida State Football games now must get a COVID-19 test the week prior to the football game. Students still are required to request tickets and will be notified the day prior to the game if they got a football ticket. 
Students can get a free COVID-19 test at the Donald Tucker Civic center by signing up for an appointment. Students will now also have to request football tickets if they want to attend the game. Students who have a negative test result and are eligible to attend the game will be emailed a ticket the day before the game. Additionally, there are new rules that will be enforced at all upcoming Florida State home games. Fans who are seen not wearing masks will be asked to leave the premises. If students violate this rule they will also not be eligible to use the ticket lottery system in the future. Tailgates are also strongly prohibited and students are required to sit in the student section. Coronavirus updates change rapidly, but we are attempting to stay on top.
And now back to football…
Spring or summer may not seem like the time to talk football, but if you are planning on coming up to Tally for a game in the fall, you should be looking to book your hotel by now. Seems early, perhaps, but in case you don't already know, at FSU, football is a big deal. I have been going to Nole football games since….well, my first child became a Nole. Before that, I had never been to a football game anywhere. (Nor had I worn much garnet and gold; now a great deal of my wardrobe is made up of it. More on that later.) I have more than adapted; I actually can (sort of) follow what is going on on the field and definitely love the hype and excitement that saturates the stadium. I should probably mention that my daughter's senior year/my son's freshman year was also the year the Noles took home a National Championship. It was pretty exciting; I have to admit.
I don't know which opponents are the big rivalries, but friends and my kids fill me in (ie: UM/UF/Clemson) and which games should be sleepers. We play one of the toughest schedules in the nation, so every game is a good game. A Nole home game is an experience beginning with the tailgating. Be sure not to miss the game opener though. Chief Osceola and his horse Renegade and the planting of the spear are legendary. If it's a night game, make sure to grab a photo outside by the Unconquered statue while the flame is lit.
This season, 2020, things will surely look a bit different as the stadium will be limited to 20 – 25% capacity.  Perhaps, as the numbers of Covid-19 cases continues to drop, the capacity may increase. Below is the 2020 schedule:
October 3, 2020 – Noles vs Jacksonville State Gamecocks, home
October 10, 2020 – Noles vs Notre Dame, away
October 17, 2020 – Noles vs North Carolina Tar Heels, home
October 24, 2020 – Noles vs Louisville Cardinals, away
October 31, 2020 – Noles vs Pittsburgh football, home
November 7, 2020 – Noles vs Pittsburgh Panthers, home
November 14, 2020 – Noles vs NC State Wolfpack, away
November 21, 2020 – Noles vs Clemson Tigers, home
November 28, 2020 – Noles vs Virginia Cavaliers, home
December 5, 2020 – Noles vs Duke Blue Devils, away
Student tickets for the games are available for purchase. Tickets are $20 each and each student will be allowed to purchase up to 2 tickets per account. All tickets will be distributed in August by the FSU Athletics Ticket Office.
Tickets on Sale NOW!
If your plan is to come up for a game to visit your student, you may want to start booking your hotel now too. There are some that are already sold out. When looking for a hotel, prepare for some sticker shock as you will notice the rates are sometimes double what you would pay for a weekend with no events.
Students should join the student boosters to accrue points towards tickets. The more they use them, the more points they acquire, and the better their chances of getting to the big games become. As for season tickets; the longer you hold them, the earlier you can change your seats to better and better ones. Getting to the shady side of the stadium is key particularly for those noon games. The Champions Club generally has availability as well as food, alcohol, bathrooms and air conditioning, but and you will undoubtedly pay a premium for these seats. There are many ways to get tickets otherwise from StubHub to FSU Athletics.
Every Friday night, when there is a home game, there is also Downtown GetDown on Adams St. Basically it is a giant community pep rally/block party where there are live music, local crafters, food, and adult beverages. It is a family-friendly event.
Football weekends are a big deal especially with FSU's strong alumni base and national appeal (if they are playing well, you may see ESPN's College GameDay broadcast at least once from campus), so it is important that you plan ahead.  If you are planning on coming up for Homecoming (this year's homecoming football game has been postponed until the spring), you may want to book a hotel for Thursday through Sunday so you can take in and the Parade on Friday, complete with floats, sororities and fraternities competition, and the Homecoming King and Queen' providing those events will still happen.
For more information on FSU Football check out Warchant.com.
What to Wear
For students, check out our blog on Game Day attire. Parents, we've got your gameday wardrobe recommendations here.
Doak Stadium does have a clear bag policy. Find some great ones from Score Gameday bags. Use the code HUH15 for a 15% discount. Why not have a clear bag that still has style? See our blog on hotels and start planning now! Demand will increase as FSU starts promoting the sale of tickets for the game.
Pass on these great tips, tell your friends and like us on Facebook, Instagram, Twitter, and Pinterest. Find out more about how to use HaveUHeard as a great resource. Sign up for other great tips at haveuheard.com.