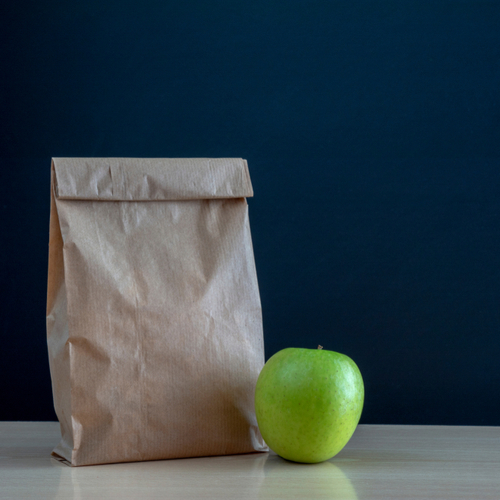 Mid-Day Munchies – what's for lunch?
The best part of lunch is the break it gives you in the middle of the day! But it's even better when you're enjoying the meal as well. Like any college town or city, there are literally hundreds of dining options in Tallahassee from fast food to fast-casual, from family-style to fine dining. The more time my daughter spends there, the more places to eat we have discovered. Food is a big draw for us, can you tell?
Your lunch choices will often depend upon whether you are touring with a prospective student or making a visit to your established Nole, who will undoubtedly be clamoring for a good meal. Some things to consider beforehand are price and time. It is not unusual for there to be a considerable wait at some of the more popular lunch spots – even with a reservation – during a game weekend, official tour dates, or graduation. Many of the restaurants on our breakfast, brunch and dinner blogs also serve lunch, so be sure to check them out as you refine your lunch plans.
Near Campus
The Bada Bean – most people think of it for breakfast, but he homestyle cooking is delicious for lunch too!
Backwood Bistro – a huge garden and amazing comfort food. The sister restaurant, Backwoods Crossing, a little further from campus is great as well.
Harry's Seafood Bar and Grille – not exactly where I think to find such a good crab cake, but it is there! We hear the Po' boy oyster sandwich and fried shrimp are delicious as well.
The Hideaway – a great addition to midtown on Thomasville Rd., It's not just breakfast.
Lotsa Stone Fired Pizza – Fairly new to the game, the prices are great and the pizza is better.
Madison Social – If you don't want to go far from campus stop in a get a burger here.
Maple Street Biscuit Company – It is casual, serving biscuit sandwiches and Southern sides.
Muscle Maker Grill – on W. Jefferson is a counter-serve chain, but it is for the health-minded individual. Temporarily closed.
OG Subs – Subs, salads, wraps. Not fancy, but you can't go wrong. Vegan options.
Pitaria – on W. Tennessee. This always seems to be the place we eat lunch before we get on the road for the long trek home. Greek salads, wraps, chicken and lamb; nothing fancy, but simple.
The Sweet Shop Cafe & Lounge – It feels like it is on campus (on Jefferson), but it literally right across the street. The Sweet Shop has been a well-known and loved part of college life at FSU since 1921.
Tin Lizzy's Cantina – definitely not fancy, but fun; especially if you are taking your son and all his roommates. Check the website for coupons. I like the fish tacos.
On-Campus
If you are also scoping out places for your students to eat even when you're not 'lunching' with them – because we all know they're not cooking three meals a day – you should have them check out the Pocket Points or UConnection apps. Each time students turn off their phones in class they accrue points for food discounts and deals at many restaurants around town. How smart is that?!
Eating on campus has its benefits, particularly if they live off-campus and have a full day of classes on campus, as my daughter does. Her Tuesdays and Thursdays are jam-packed and although she talks about bringing a cooler with lunch to campus, if she remembers, it generally gets left in the car. Here's what is on campus:
Chick-fil-A – Honors, Scholars, & Fellows House, 127 Honors Way
The Den – Student Services Building, 875 Traditions Way
C.O.E. Café – College of Engineering, 2525 Pottsdamer St.
Einstein Bros. Bagels – N Woodward Ave.
Garnet & Go – University Center A, 284 Champions Way
The Grid – Honors, Scholars, & Fellows House, 127 Honors Way
Natural! Express – Bobby E. Leach Recreation Center, 118 Varsity Dr.
Pollo Tropical – Oglesby Union
Seminole Pies – Oglesby Union
Steak and Shake – Woodward Ave.
Subway – Woodward Ave.
Sushi with Gusto @ 1851 – Azalea Hall or at The Union. Up to $6 of Meal Swipe value plus tax, FSU Cash, Garnet Bucks, FlexBucks, FSU Debit, cash, and credit are accepted here.
Tally Mac Shack – Azalea Hall
Tres Habaneros – University Center A, a food truck at its finest
If you have a little more time to relax and maybe even take a little walk up and down the quaint streets of Thomasville, Georgia, there are a few delicious places to lunch.  Some of our favorite Thomasville restaurants are:
Jonah's Fish & Grits – This is my favorite. Must have the shrimp and grits at least once! Southern food at its best.
SASS!  – The Sweet and Savory Sisters, Cajun and delicious.
Liam's Restaurant – relaxed and rustic, although a bit pricey American fare.
You may want to read more about Thomasville in our blog too.
Pass on these great tips, tell your friends and like us on Facebook, Instagram, Twitter, and Pinterest. Find out more about how to use HaveUHeard as a great resource. Sign up for other great tips at haveuheard.com.