HaveUHeard.com includes links to third-party websites and advertisements for third-party products and services. Product and service-specific opinions mentioned within the content of our blogs are entirely the opinions of the HaveUHeard.com team and its staff. It is our hope that you will find value in the products and services these third-party organizations represent, and patronize these businesses. Such advertising and marketing partnerships help make our efforts at HaveUHeard.com possible. Thank you for your support and ongoing interest. For additional information, please read our full HaveUHeard.com Disclosure Statement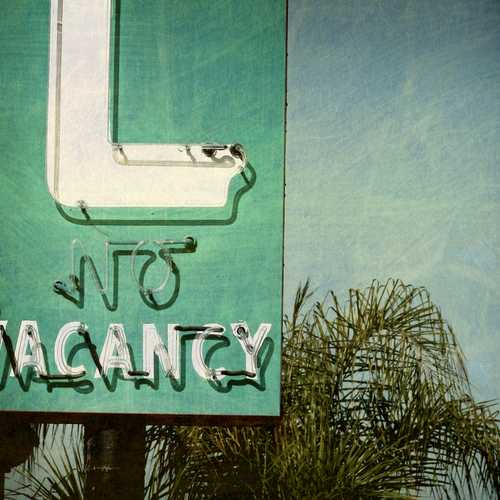 Choose a Hotel Nearby
Keeping in mind that Tallahassee is not only a college town but also the state capital, there is a vast selection of hotel options. There are all different things to take into consideration when booking a hotel; I'll do my best to cover all of them. I usually stay at the Doubletree Hilton courtyard, see below for other Hilton choices. Many of my friends, on the other hand, stay at the Marriott, because it is closer to their daughters' sorority houses. See Marriot choices below too. There is a lot to consider – location, breakfasts, bed comfort, etc.
For instance; if you want a suite type of room, free breakfast and to be able to walk to campus; check out the Residence Inn.
If you want a trendier hotel with a Starbucks in the lobby; check out Aloft. It is also a Marriott hotel so you can get or use points.
Of course, Hotel Duval, a boutique hotel, has a unique vibe, was recently renovated and is just a few blocks from campus. It too is a Marriott hotel so you can get or use points.
The Governors Inn is a lovely, historic hotel conveniently located downtown.
A bit further away but great if you are having no success is finding a hotel is The Lodge at Wakulla Springs (16 miles from FSU).
Sheraton 4 Points on Tennessee, we hear, has the most comfortable beds in town.
A new hotel addition about 4 miles from FSU is Candlewood Suites, an IHG brand hotel which means points if you are registered with IHG Rewards. This is a more casual longer stay suite hotel with a kitchen, microwave, pots, pans & utensils, large desk space, and weekly housekeeping. There is a new Holiday Inn on Apalachee Parkway. Also on Apalachee is Fairfield Inn & Suites.0100
You may also want to check out WoodSpring Suites. They have two locations near FSU.

Cha-Ching
Cost is obviously something most of us consider. Generally, the farther from campus one goes, the less the prices will be. Of course, during football season; all bets are off. Prepare to pay between $250 and $400 during game weekends and be sure to book very far in advance. As for Parent's Weekend and graduation; the same story holds true. I have literally booked my hotels the day they announced the date for Parent's Weekend and been told many hotels were already sold out. Peak season can be tough, but keep calling back or opt to stay a bit farther from campus and consider leaving your car and taking an Uber, because the traffic and parking are unreal. You might even contemplate staying in Thomasville, Georgia; which is about forty minutes outside of Tally, but a quaint little town with some great restaurants and shops.
And…Collegetown, at 815 Madison Street, 850-785-9925,  is now offering people to book their stay with them whether it may be a game weekend, legislative session, graduation or just visiting.
Since you will be doing this for at least four years, I recommend staying at the same brand hotel each time so you can accrue points.
Hilton Hotels
Home2 Suites by Hilton, 210 S. Magnolia Drive
Homewood Suites Tallahassee – 2987 Apalachee Pkwy, Tallahassee, FL 32301
Hilton Garden Inn – 1330 Blair Stone Rd, Tallahassee, FL 32301
Hampton Inn – There are two in town; one has suites too: Hampton Inn Tallahassee-Central, 2979 Apalachee Pkwy, Tallahassee, FL 32301which is closer to FSU or…
Hampton Inn & Suites on I-10 Thomasville Rd which is about 7 miles from FSU. 3388 Lonnbladh Rd, Tallahassee, FL 32308
Tru by Hilton – 2814 Apalachee Pkwy, Tallahassee, FL 32301. Their rooms are designed to be smaller but efficient with large bathrooms and tons of counter space, a large screen tv. They position themselves as being more for the value-conscious traveler. We've heard some good things about this location, which is on Apalachee Parkway.
Doubletree Hilton – 101 S Adams St, Tallahassee, FL 32301. Recently renovated and a Starbucks in the lobby. Don't forget your chocolate chip cookie at check-in.
Marriott
Courtyard by Marriott Tallahassee Downtown/Capitol. 1018 Apalachee Pkwy, Tallahassee, FL 32301
Residence Inn by Marriott Tallahassee Universities at the Capitol. 600 W Gaines St, Tallahassee, FL 32304
Fairfield Inn by Marriott on N. Monroe. 3219 N Monroe St, Tallahassee, FL 32303
Fairfield Inn by Marriott on Apalachee Pkwy. 2997 Apalachee Pkwy, Tallahassee, FL 32301
SpringHill Suites by Marriott Tallahassee Central. 1300 Executive Center Dr, Tallahassee, FL 32301
TownePlace Suites by Marriott on Capital Circle NE. 1876 Capital Cir NE, Tallahassee, FL 32308
Hotel Duval – 415 N Monroe St, Tallahassee, FL 32301. This is more of a high-end property with a rooftop bar, 2 restaurants, and upgraded rooms
Aloft – 200 N Monroe St, Tallahassee, FL 32301. This urban-influenced design new hotel features loft-inspired rooms. Located in the heart of downtown's historic streets, a short stroll from the State Capitol complex and centrally located to both Florida State and Florida A&M Universities. Restaurants, bars, and the internet.
These points can earn you free nights and breakfasts. Perhaps by graduation, your stay will be free, but it is strongly recommended that you try to book that graduation hotel a year in advance. The same goes for football games. Some reservations require a two to three-night stay and/or allow for 24-hour cancellation, but for high demand weekends, you will generally need to cancel 30 days in advance. Be sure to check on this.
Stadium Proximity
If you are coming in for a football game and want to stay at a hotel that is walking distance to the stadium, some of the options I listed above are within one to two miles of Doak Campbell Stadium, but there are many more. Seriously, the town has almost as many hotel options as students, but more seriously; they fill up very early. If you want to stay near the stadium, check out:
Days Inn University Center – 1350 W Tennessee St, Tallahassee, FL 32304
Budget Inn – 1402 W Tennessee St, Tallahassee, FL 32304
University Inn and Suites – 691 W Tennessee St, Tallahassee, FL 32304
Wyndham Garden Tallahassee Capitol. – 1355 Apalachee Pkwy, Tallahassee, FL 32301
Pet-Friendly
For those who are traveling with pets, some of the hotels that are pet-friendly include:
Candlewood Suites Tallahassee – 2815 Lakeshore Dr, Tallahassee, FL 32312
Staybridge Suites – Tallahassee I-10 East. 1600 Summit Lake Dr, Tallahassee, FL 32317
Holiday Inn Hotel & Suites Tallahassee Conference Center North –  2725 Graves Rd, Tallahassee, FL 32303
Aloft Tallahassee Downtown – 200 N Monroe St, Tallahassee, FL 32301
Homewood Suites Tallahassee – 2987 Apalachee Pkwy, Tallahassee, FL 32301
Home2 Suites by Hilton Tallahassee State Capitol – 210 S. Magnolia Drive Tallahassee
Red Roof Inn Tallahassee – University. 2930 Hospitality St, Tallahassee, FL 32303
Baymont by Wyndham Tallahassee Central
Best Western Tallahassee – Downtown Inn & Suites.  2016 Apalachee Pkwy, Tallahassee, FL 32301
WoodSpring Suites Tallahassee– They have a location on Apalachee Pkwy and one on West Tennessee Street
Be sure, when making reservations, you tell them you are traveling with a pet. Some have fees.
Bed & Breakfast
I admit to never having tried out any Bed and Breakfasts in the area, but I have been tempted. The prices seem to be more reasonable (even in football season they appeared to be under $150 a night for double occupancy (and breakfast!) and are adorable; based on the photos. This may be a great alternative, although not walking distance from campus, but I still feel strongly about the abominable parking situation during peak weekends, therefore that Uber account will be very useful.
In a similar light, some parents have told me that they recently stayed at an Airbnb in the area when all the local hotels were booked. Some are conveniently located and have all the comforts of home.
For someplace to stay a little out of the ordinary, there are parents who, in a pinch, have stayed at St. John Neumann Retreat Center, a Catholic ministry, that offers accommodations for Catholic families of FSU (and FAMU/TCC) students based on availability. Read here for info. Lodging is available based on availability and the approval of the Director. Out-of-town guests who are attending a Sacramental celebration or visiting someone in the hospital will be given priority.
Another idea is to book through a website like Reservations.com, Hotels.com  or Expedia.com so you can accrue points there as well.
Remember that regardless of where you stay the prices vary tremendously based on peak vs non-peak weekends, where the prices are practically slashed by half. That same deluxe room, which consists of two queen beds or one king, can run as little as $132 a night. I have even seen some listing for rooms, during offseason for as little as $70 a night, but not at the chain hotels I try to stick with to earn those points. Choices?
That about covers where to stay while visiting Florida State. Finally, while visiting, make sure you see our list of recommended restaurants for breakfast, lunch, brunch, and dinner.
Go Noles!
Pass on these great tips, tell your friends and like us on Facebook,  Instagram,  Twitter, and Pinterest. Sign up for other great tips at haveuheard.com. Are you new to HaveUHeard? Here is how to best use the site.