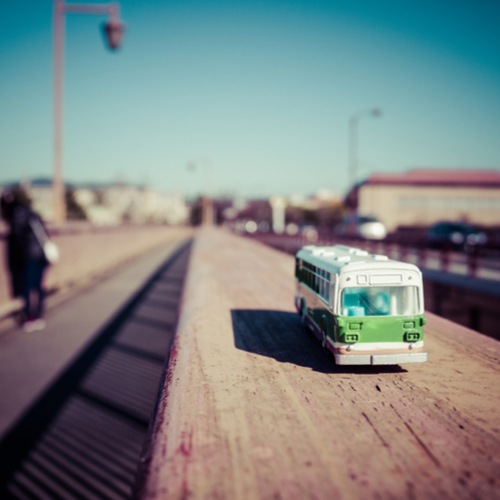 A Guide to FSU Bus System
It can be tiring and time-consuming to find parking around campus, but FSU offers free student transit options that allow individuals to get to and from campus and their housing. College students can enjoy the benefits of public transportation and save on gas, parking, and other car-related costs. Even for those that have a car, everyone should take advantage of this service. (and it is included in student fees)
The Seminole Express Bus Service, StarMetro, is available to faculty, staff, students and visitors that want to get around the Tallahassee area. StarMetro buses are also free with a valid FSU card and have bike racks attached to them so you can even bring your bike with you! Here is a map showing the StarMetro's 7 routes.
HaveUHeard that there is even a "Nite Nole" that runs from 8:00 pm-3:00 a.m. except in the summer semesters and when classes are not in session? Most of the other lines stop at around 8 p.m.
Students can view and track Seminole Express buses in real-time using the myFSU mobile app, TransLoc Rider or by going to Talgov.com/FindMyBus. Students can also receive up-to-the-minute announcements about situations that may impact them from catching a ride. For those who don't have smartphones, no need to panic. The website is also available online and can be accessed on any computer.
Students might also want to rely on GotchaRide, a convenient source of transportation for rides on campus and downtown. Rides are free, but tips are greatly appreciated. Call 850-270-6787, Monday through Thursday at 7:30 a.m. – 1 a.m.
Friday 7:30 a.m. – 3:30 a.m.
Saturday and Sunday 10:00 a.m. – 3:30 a.m.
And if you're heading to the Rez – FSU's Reservation, RezRide is the way to go. It generally runs on Saturday and Sunday only, in fall and spring, during the same hours the Rez is open.
Don't bring a car to a game! Parking is practically impossible and expensive and the traffic is worse. Instead, check out Spirit Express, the game-day shuttle takes you from the Tallahassee-Leon County Civic Center to Doak Campbell Stadium. Shuttles begin running two hours before every game and continue until one hour after the game. The pick-up location is at the Tucker Center on MLK. Tickets can be purchased at Garage #5 (Copeland and St. Augustine) or at the Civic Center. This is free to FSU students with a valid ID as well.
Coming from personal experience, I rode the bus all of last year. I was less stressed when I wasn't the person driving in a traffic jam. Think of your bus time as a good opportunity to have a moment to yourself and even get a little schoolwork done. I often planned or studied while I waited for my stops. It is also kind of nice not having to rely on other people for rides. I highly recommend taking the bus, rather than wasting money on Ubers! And not having to deal with parking, which is generally a nightmare, is a bonus. Check out our blog on parking here.
NOTE: From Jan 6,2020 – May 1, 2020 – W. Jefferson St. will be closed. Bus routes and stops have been adjusted.
Willow Weintraub, Intern for HaveUHeard
Pass on these great tips, tell your friends and like us on Facebook, Instagram,  Twitter, and Pinterest. Sign up for other great tips at haveuheard.com. Are you new to HaveUHeard? Here is how to best use the site.