HaveUHeard.com includes links to third-party websites and advertisements for third-party products and services. Product and service-specific opinions mentioned within the content of our blogs are entirely the opinions of the HaveUHeard.com team and its staff. It is our hope that you will find value in the products and services these third-party organizations represent, and patronize these businesses. Such advertising and marketing partnerships help make our efforts at HaveUHeard.com possible. Thank you for your support and ongoing interest. For additional information, please read our full HaveUHeard.com Disclosure Statement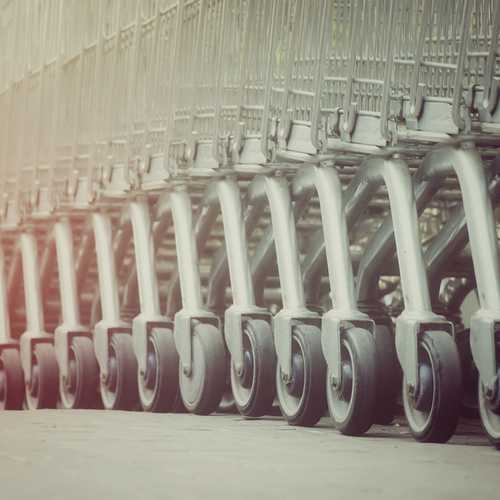 Let's eat, where's the grocery store?
Whether your student lives on campus or off, they will need groceries. Tallahassee has plenty of places to shop in this regard. For those new to Florida, let me first introduce you to Publix. Publix is a Florida-based supermarket with every department found in most grocery stores including produce, deli, meats, canned goods, seafood, frozen foods, flowers, bread, soda, and stationery, candy, dairy and so forth. There are two Publix supermarkets close to campus. The other major chain supermarkets you will find in Tallahassee include The Fresh Market and cult-followed Trader Joe's and Whole Foods. For those who have Amazon prime accounts (remember your student discount for Amazon prime), you get discounts including 10 percent off sale items and exclusive deals. To get these discounts at Whole Foods, download the Whole Foods app and sign on with your Amazon prime log in info. You can show to register cashier or give the phone number associated with your prime membership.
Who doesn't love Trader Joe's, The Fresh Market or Whole Foods? All of which have similar philosophies: to use local, organic and sustainable foods to support the local farmers and a farm to table existence. Even newer is a two-story Publix Greenwise Market, that opened on Gaines Street in Collegetown, where you will find natural, organic and unique foods native to the area. For more organic food, some students like Earth Fare on Apalachee.
There is a Target, which is not a Superstore but does carry a fair amount of groceries; including frozen foods. A newer Target, on W. Tennessee, opened last summer and provides order pick up, which if it is anything like Walmart's, will be awesome. Walmart provides online grocery shopping. Check this out…your student signs up and keeps a running list of what they want/need and when they reach $30 and can't wait any longer; they choose a pickup time. They will get an alert within a few hours when their groceries are ready; then drive up to the store and someone brings it out to them and puts it in their car or hands it to them. It goes on a credit card and could not be more quick or easy. Both the Walmart stores on Apalachee and Thomasville provide this service.
And finally, for those students who prefer to shop in bulk as my son and his roommates do, there are BJ's, Sam's Club and Costco, which are membership-only warehouse chain stores that sell a variety of bulk groceries, among other things.
Good News: The first GreenWise store in Tallahassee is scheduled to open in CollegeTown in October!
2 More
There are also two other food stores known for being organic and food to table quality stores. Earth Fare, a supermarket chain, and New Leaf Market Co-op, which requires a membership, are both worth checking out.
Market Wednesday is now located just outside the Union behind Moore Auditorium and most vendors are there until 2-3 PM. During Market Wednesday, there is also a vegan bake sale (chocolate chip cookies, sugar cookies, and more) at the Legacy Walk.
If it's an Ethnic Flair You're Seeking
There is a small, yet with lots to choose from, an Asian market called New Seoul Oriental. For some Indian cooking, on Mahan Drive, go to Apna Bazar International Grocery where there are freshly baked goods and Halal meats.
Lynn's Asian Market at 1214 Capital Circle is the biggest Asian market in Tallahassee and is well priced.
World Market on Apalachee Pkwy.
Tally Caribbean Grocery for Caribbean/Haitian foods at 1533-4 S. Monroe Street
Nisub International for African & Caribbean at 1135 W. Orange Ave. # D
Little India at  350 E. Tennessee St., # D3
Get the App
Have your students download the apps for any of the grocery stores that offer them. Both Publix and Lucky's apps have digital coupons. Taking a little time to check off the coupons they may use saves them, and possibly you, some money. Lucky's also offers a rewards program that they can manage through the app. The rewards program offers another way to build up points and save money. Publix also sells a two-part gift card that you can load from your local Publix onto your student's gift card. It is another option if your student buys most of their groceries at Publix.
If your student can't get to the grocery store, Shipt will deliver their groceries right to them (for a fee, of course). And, there is also Instacart which delivers from Publix, Whole Foods, Costco, CVS and more.
Local vegetable, fruit, eggs, and meat delivery are also available in certain residential areas through rhomarket.com. All products sold on the site come directly from farm/producer to table. There is a Home delivery for $6 fee within 10 miles of the RHO Market Distribution Center and a $10 fee if more than 10 miles away from the RHO Market Distribution Center within Leon County.  Thursday pick up locations, if you order online, are:
RHO Market main distribution hub, 3:00-6:00 pm located behind Milano's Pizza   at the Northwood Center in the old FRM Garden Center (FREE)
Longview Farm in Havana, 4:00-6:00 pm ($4 fee) Tallahassee Memorial Hospital (employees only), 3:30-7:00 pm ($3.50 fee)
New Leaf Market, 4:00-8:00 pm, 1235 Apalachee Pkwy. ($3.50 fee)
Miccosukee Land Coop, 7:00-9:00 pm ($4 fee)
Farm Credit Northwest Florida, 4:00-6:00 pm, 3323 Thomasville Rd. ($3.50 fee)
Pass on these great tips, tell your friends and like us on Facebook, Instagram,  Twitter, and Pinterest. Sign up for other great tips at haveuheard.com. Are you new to HaveUHeard? Here is how to best use the site.