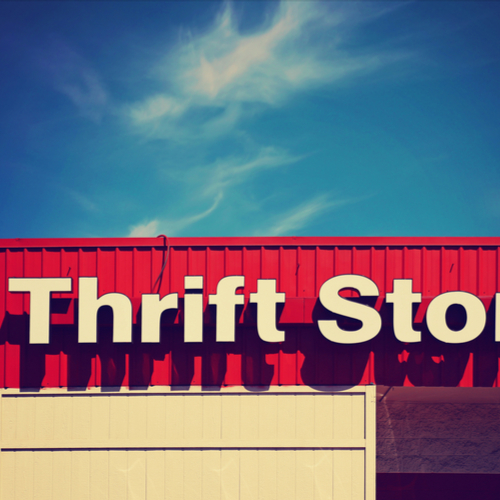 When You Need to be Thrifty and Stay on Budget
With the never-ending date functions and themed events, buying something at the full retail price can leave a college student with a negative bank account balance. Being a broke college student myself, I have tried to budget and save as much money as possible. I have learned to be more cost-efficient and thrifty by thrifting. HaveUHeard there are four different Goodwill locations in Tallahassee? Buying second-hand clothes is not unusual and there are other places besides Goodwill and Salvation Army to choose from. In fact, Plato's Closet, next to Publix, has all the name brands at an affordable price — which include brands like Nike, Henrigirl, and even Lululemon, being thrifty is clever!
Sometimes people have negative preconceptions that the clothing in these places is in poor condition or are dirty, but I have managed to find clothes that still have the original tags on them!! Rest assured, no clothing is put out for sale without being carefully weeded through and hand-picked.  I do, however, often wash the items before wearing, depending on the type of clothing it is.
Thrifting varies and is not limited to clothing. There are tons of kitchen appliances, amazing furniture, and home décor available for purchase as well. Another advantage of thrifting is being able to sell or donate the clothes you no longer want or need. If you're looking to make room in your closet, I suggest considering donating them to a local thrift store. It goes towards a good cause. Most thrift stores benefit a specific cause by donating a portion of their proceeds. One thing I didn't know was that if the thrift stores are not able to sell them directly, they will often give them to shelters or homeless people.
Below are some of the local thrift stores and some of my favorites:
Willow Weintraub, Intern, HaveUHeard
What about donating to Thrift Stores? We know it is hard to let go of some of our childhood mementos. Smart Parent Advice shares their advice on How to Donate Stuffed Animals.
Pass on these great tips, tell your friends and like us on Facebook, Instagram, Twitter, and Pinterest. Find out more about how to use HaveUHeard as a great resource. Sign up for other great tips at haveuheard.com.