HaveUHeard.com includes links to third-party websites and advertisements for third-party products and services. Product and service-specific opinions mentioned within the content of our blogs are entirely the opinions of the HaveUHeard.com team and its staff. It is our hope that you will find value in the products and services these third-party organizations represent, and patronize these businesses. Such advertising and marketing partnerships help make our efforts at HaveUHeard.com possible. Thank you for your support and ongoing interest. For additional information, please read our full HaveUHeard.com Disclosure Statement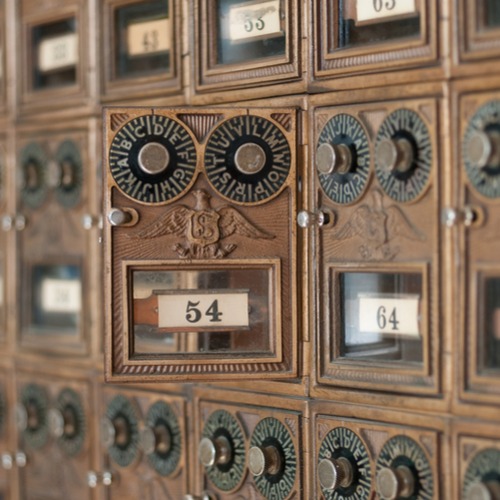 Here is what you need to know!
You can certainly read about the dorms and just where to live on campus on the FSU Housing pages, but we asked our interns for the inside scoop…which is probably what you really want to know before you choose where to live when you become a Nole. Here's what they had to say:
Azalea and Magnolia Halls
The newest dorms that were recently built (opened in June 2017).
These are the only two halls with built-in dining (Noles' Homecoming (comfort food), Passport (international/healthy), J Street Grille (American Grill), Tuscan Eatery and The Canteen (convenience store/coffee). Suite-Style Hall. Laundry facility on the first floor, one lounge on the first floor, meal-plan optional, kitchens, small fridge per room. Co-ed building/single–gender suites. These halls are located near many sororities and the FSU police department.
Built and opened in 2015, so still pretty new and nice.
Convenient to a lot of places on campus.
Near parking garage and Denny's.
Not exactly on campus, but there's a tunnel that connects DeGraff to campus that students can walk through easily.
Probably furthest from classes, but close to the Business School, Strozier Library, and the Union. (closed and under renovation through 2020)
Seen more like the fun/party hall and occasionally more loud than wanted due to people coming home late at night especially when I was on the first floor. Close to McDonald's and the Strip.
Landis Hall/Gilchrist Hall
The honors halls. Good locations on campus. Connected halls. Close to Suwannee Dining for lunch/dinner. Suwannee Dining is currently under renovation and is scheduled to be completed late summer 2018. (the meal plan – You may want to check out our blog on meal plans. Across the street from the infamous Sweet Shop. A good place to live during Summer C to meet people. A generally quiet and good place to study. (Check out our blog on best places to study)
Suite-style hall, laundry facility on the first floor, one lounge on the first floor, meal-plan optional, kitchens, small fridge per room. Girls Only. Small dorm with a capacity of 135. Connected to Landis and Gilchrist, so location is convenient.
Farther from campus and away from most dorms. Located near Leach (gym) and an on-campus Starbucks. Close to the stadium. Good for game days if you want to walk there.
Bryan Hall
Suite-style hall, laundry facility on the first floor, one lounge on the first floor, meal-plan optional, kitchens, small fridge per room.  Small dorm with a capacity of 131. First-year students in the Bryan Hall Learning Community only.
Cawthon Hall
Known as the music hall. Closest dorm to Strozier Library and the little cafés on campus such as Chick-Fil-A.Suite-Style Hall. Laundry facility on the first floor, one lounge on the first floor, meal-plan optional, kitchens, small fridge per room. Co-ed building / single-gender suites. Music Living–Learning Community, Women in Math, Science, and Engineering (WIMSE) Living–Learning Community.
Reynolds Hall
Near Suwannee Dining (good for students with a meal plan). More in the middle of campus so the equal distance to most classes.
Jennie Murphee Hall
Also close to Suwannee Dining. Good location on campus. Near Dunkin Donuts. No longer the all-girls dorm; now it's Broward.
Salley Hall
It is the oldest and not everyone's favorite choice of a dorm. Our interns advise that if you have another option take it. However, my daughter – who didn't know about any of the dorms did live in Salley, and frankly, other than the cinderblock walls, she didn't mind it much at all. The location to classes was great.
If students are looking for apartment-style housing…this is the one to go to. The meal plan is optional.
The following three are also apartment-style dorms.
McCollum Hall
Ragans Hall
Rogers Hall
Looking to see pictures and layouts for each dorm? For specs and one of our favorite Dorm Tours.
FSU recently announced that for the first time, in 2019, they will not be able to accommodate all their freshmen with dorms. They are recommending that students begin to consider other living arrangements. Southgate Campus Centre, a private dormitory, is right across from campus and a great alternative. You can also check out our blog on Favorite Apartment Rentals at FSU. Of course, we have a ton of recommendations for decorating dorms.
Still want to know more…Check-in with Housing for more information. Or take a  Student Campus Tour.
Note: This year, FSU has changed the way they are doing room selections. The same process goes, except, the number you are given after paying and registering for housing does not allow you to pick what room or building you will be living in. This year Florida State is placing you and your roommate(s) into the dorm you will be living in, in order of those numbers.
HaveUHeard offers real information like this to help you have the best college experience possible. We glean great tips from our own experience and the experience of real parents and students from the schools we present. Pass on these great tips, tell your friends and like us on Facebook, Instagram, Twitter, and Pinterest. Find out more about how to use HaveUHeard as a great resource. Sign up for other great tips at haveuheard.com.