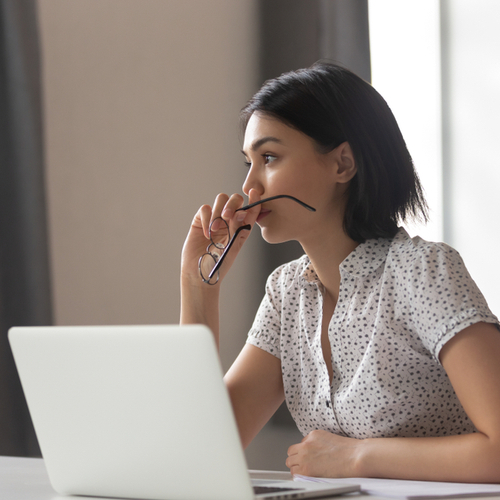 Perhaps It's Time to Consider Majors that are Sustainable in Tough Times
Students usually choose a major over a period of time. I have always been a fan of taking a variety of classes until you find the ones that you enjoy most and choosing a major around that. Every school, including FSU, has its more popular majors as well. However; in these unprecedented times, students might want to take recent events into consideration when choosing a major.
As with any major event, such as a recession, war, or, in this case, a pandemic, there is a shift in what type of degree a student may want to consider pursuing. Certainly, the job market will look different in the future. Contemplating what jobs were sustainable throughout the pandemic may also help in the decision-making process.
For instance, public health, which can include hospital management, infectious disease, and clinical research among other things, was already a fast-growing major but may continue to grow due to an upcoming need. Similarly, we definitely learned the significance of our health-care workers. There are many avenues that can stem from majoring in the Interdisciplinary Medical Sciences. Although housed in the College of Medicine, the curriculum is delivered by seven colleges at FSU. Career choices beyond completing a degree in this school could include professional schools for medicine, dentistry, physical therapy, or physician assistant, or working in health-related nonprofit organizations, governmental and community agencies, medical records, patient education, geriatric care settings, diagnostic laboratories, hospitals, the pharmaceutical industry, medical and wellness facilities, and businesses.
Teaching has undoubtedly taken on a new lens, aside from many having a newfound respect for the value of a good educator. FSU offers degrees in both Elementary and Secondary Education some of which are combo programs that include bachelor's and master's degrees. However, while the look of education has also been altered, teachers will always be needed and now could also benefit from a background in computer sciences, which  FSU offers as well. There is a large variety of bachelor's degrees available under the computer science umbrella.
The food industry is undoubtedly in for some changes and people are going to be needed in various food services whether it is in management or administration of restaurants or grocery store chains, etc. Check out what FSU's Dedman School of Hospitality has to offer and their related programs; the BS in Global Club Management and Leadership being one of the more popular sought-after degrees.
Politics in one form or another, particularly since politicians and government seemed to have become an integral part of our daily lives, could be worth considering. FSU's Political Sciences are nationally ranked with over 1,300 majors. Going to school in Florida's State Capitol undoubtedly has its advantages.
Wellness from mental health to new forms of fitness has increased in popularity as well, so a major in Clinical Mental Health Counseling may lead students to careers in individual, interpersonal, and community factors on health, in the context of behavior, social and societal forces. Check out the requirements for a Bachelor's degree in psychology, for instance, or, a degree in exercise physiology.
More Major Ideas
Some engineering programs at FSU are combined with FAMU and there are many, ranging from biomedical engineering to computer engineering.  Finance, which can prepare students for careers in corporate finance, investments, banking, and real estate or careers in risk management; one of the degrees FSU is well known for in the industry. These degrees provide students with skills and training for careers in many areas like business, law, government, politics, teaching, insurance, and a variety of others. Students should consider which degrees and careers will lead to stable jobs that may also be done remotely if need be.
FSU also offers quite a few combined bachelor's/master's pathway degrees which are actually two degrees interwoven. Some credits are shared as both undergraduate and graduate credits, but both degrees for those accepted to a program must be completed.  Qualified students interested in pursuing a Combined Bachelor's/Master's or Direct-Entry Pathway should contact the respective department associated with the pathway for more information regarding specific admissions criteria and program requirements. FSU students normally apply to participate in a Combined Bachelor's/Master's Pathway in their junior or senior year as an undergraduate but may apply earlier.
In addition to choosing a major, students may want to add some skills like mastering Photoshop, Google-drive, Zoom, data analysis, computer programming, proficiency in a second (or third) language. There are many certificate programs that can be done outside of college classes that can only enhance your employability. Increasing your knowledge escalates your value to potential employers.
Some college majors may be changing and many are offered almost solely online. New ones may be added and others may disappear. Find out what major programs are of interest to you and how FSU school can help you decide. Nole advising will be most updated on any recent changes to majors and their programs.
Pass on these great tips, tell your friends and like us on Facebook, Instagram, Twitter, and Pinterest. Find out more about how to use HaveUHeard as a great resource. Sign up for other great tips at haveuheard.com.