HaveUHeard.com includes links to third-party websites and advertisements for third-party products and services. Product and service-specific opinions mentioned within the content of our blogs are entirely the opinions of the HaveUHeard.com team and its staff. It is our hope that you will find value in the products and services these third-party organizations represent, and patronize these businesses. Such advertising and marketing partnerships help make our efforts at HaveUHeard.com possible. Thank you for your support and ongoing interest. For additional information, please read our full HaveUHeard.com Disclosure Statement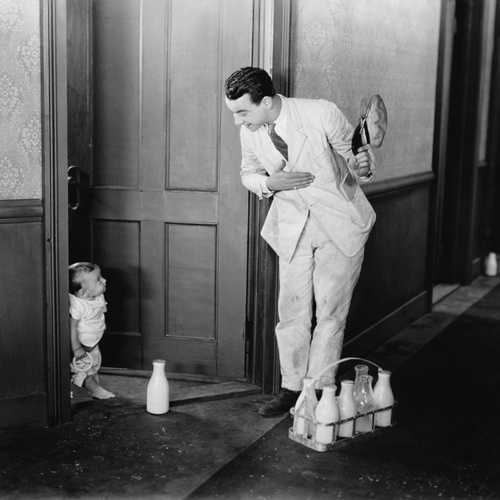 Burgers and Pizza and Fries… Oh my…
A Guide to Meal Plans
Some of us will miss those family dinners. Others will find some relief. Either way, we all want to know that our kids are eating…and hopefully eating right. College, or at least when I went, didn't have a whole lot of good options, particularly if you lived on campus; as most freshmen do. That is not the case anymore. This is not to say that those dreaded freshmen 15 may not happen; there may still be late-night deliveries and food runs. There is a vast array of food choices on campus; some choices wiser than others, but a great deal right at the student's' fingertips. Whether they hit the salad bar or stick to burgers, pizzas, and fries (oh my), I can't say. Experience says that their newfound independence tends to sway them in directions you may not have selected for them, but have faith and take solace in knowing they definitely won't go hungry.
Freshman: the Easy Way
The first thing I had to learn when my daughter started at Florida State was the difference between FlexBucks and GarnetBucks. I won't even go into detail at how complicated the differences were, because FSU got smarter and now they just have Dining Dollars. They can be used at any Seminole dining location, including places like Starbucks, etc.
FSU no longer requires on-campus residents to purchase a meal plan for any term.  There are many levels of meal plans: Open Access,  200 Your Way, 135 Freedom, 100 Flex and good for commuters, 65 Seminole dining membership.  Students residing in halls are not required to purchase a meal membership, but many choose to do so.
Students who join a Greek organization with a meal plan – and most sororities have one – are eligible to downgrade their meal plan to the Seminole 65 as they are considered to be living off-campus.  This must be done within 5 days of receiving their acceptance into the Greek organization. If a student is selected into a Panhellenic organization and will be living on campus, they can downgrade their meal plan to the lowest On-Campus Meal Plan (135 Freedom Plan).  This also must be done within 5 days of receiving their acceptance into the Greek organization. So, yes, your student could end up with two meal plans. I don't know why they still haven't come up with a solution to this, but I do know that most kids don't need two meal plans. If this is your student, I recommend choosing the smallest campus meal plan possible. Either way, be sure to check the requirements for whichever dorm your student will be living in.
But just so you know…Meal plans are included in sorority dues. They have dietary options if needed and many offer the opportunity for guest passes. These meal plans are strictly laid out in the slideshows shared during the recruitment process. They may not opt-out of house meal plans.
Here's good news though; if your student picks a meal plan that they discover is just too much food for them (ie: he just can't seem to get up in time for breakfast or has class when all his friends seem to be eating lunch), they can downgrade their meal plan, but this decision must be made within about the first two weeks of a semester. There will be a cutoff date for this. Advise them to watch for it if you think this might be a consideration. All dining memberships starting in the fall are a two-semester contract.  Check our calendar blog to see these dates.
The two main residential dining halls on campus are Suwannee and The Fresh Food Company. There is also a wide variety of options throughout campus including, but not limited to, all-you-can-eat restaurants, coffee shops including Starbucks, Subway, Einstein, Freshens, Chick-fil-A and convenience stores. There are also a lot more Seminole dining locations now too; places include Seminole Café, Suwannee, Figg Performance table, 4 rivers, Argo tea, The Canteen @ 1851 (this is in Azalea Hall), C.O.E. Café (in college of engineering), Garnet and Go, The Grid, Pollo Tropical, Mein Bowl, Natural! Express (in the Leach), Noles Homecoming @ 1851 (this is in Azalea Hall), Passport @ 1851 (this is in Azalea Hall), Steak n Shake, the trading post, Tuscan Eatery @ 1851 (Azalea hall) Meal plan Dining Dollars go right onto a student's ID and pay for food at any of these places. With Oglesby Student Union under renovation until Fall 2020, students will not be able to eat at Einstein, Subway, and any other restaurant that was located in the student union.
These are the door prices at the Seminole Cafe and Suwannee Room:
Breakfast: $8.75
Lunch: $10.00
Dinner: $10.00
Late Night: $8.00
Meals are not provided during break periods and some holidays including Thanksgiving break, Winter break, and Spring break.
For incoming freshmen, it is certainly much easier to sign up for the meal plan. My daughter and son both started Summer B (a few years apart) so they signed up for a meal plan. It was a great way to meet other freshmen and learn to make healthy choices. Different kids, different plans. Summer 85 is one of the newer options that gives summer students a total of 85 meals per session and includes $150 FlexBucks. These are all things to consider and if it doesn't seem to be working in those first two weeks, it can still be changed. Personally, I always thought it was better to go with the minimum pre-paid meals and more Dining Dollars. They can always be replenished if used up as opposed to those wasted meals for the breakfasts they couldn't get up for.
Here is the breakdown of the meal plans offered:
7 Day Unlimited Plan –
This plan includes unlimited access to the Residential Dining Halls,  3 guest passes and $250 in Seminole Dining Dollars per semester – $2198 per semester
5 Day Unlimited Plan –
This plan includes 5 days (Monday through Friday) of unlimited access to the Residential Dining Halls, 3 guest passes and $200 in Seminole Dining Dollars per semester – $1998 per semester
200 Your Way Plan –
This plan includes 200 meal swipes, 3 guest passes and $200 in Seminole Dining Dollars per semester – $1798 per semester
135 Freedom Plan –
This plan includes 135 meal swipes, 3 guest passes and $135 in Seminole Dining Dollars per semester – $1298 per semester
100 Flex Plan –
This plan includes 100 meal swipes, 3 guest passes and $350 in Seminole Dining Dollars per semester – $1248 per semester
65 Seminole Plan – Only available to Commuter students living off-campus, students in apartment-style residence halls, and RAs.
This plan includes 65 meal swipes, 3 guest passes and $100 in Seminole Dining Dollars per semester – $684 per semester
Remember that Seminole Dining Dollars can also be purchased outside of the meal plan from the E-commerce site and continue to roll over until a student is no longer associated with the University for 3 semesters of non-attendance.
If none of this works for your students, and they do not live in a dorm that requires a meal plan, there is one more pretty great option that is quickly becoming popular. Given that many of us enjoy the meal kit industry, there are now meal delivery companies that will bring our students healthy, carefully portioned, nutritionally balanced, and ready to eat meals right to their doors. Vale Food Co. will deliver (5 days a week) and has three meal plans to choose from; weight loss, maintain and active, and to put the icing on the elusive cake here; there are no contracts required.
FlexFoods.co has two plans to choose from and will deliver seven days a week.  And for the student that doesn't want to shop, but doesn't mind a little food prep; Chef-d will customize a meal plan based on your student's preferences. Fresh, pre-portioned ingredients are shipped straight to their door. It even tells them how long it will take to recreate each recipe. The menu choices on all look as though they would make any mother happy. This may be a great option for students living off-campus too.
Finally, I must mention The Figg Players' Dining Room, which used to be exclusively for student-athletes, but has reopened to include all students and guests every Monday through Friday from 11 am to 1:30 pm. Meal plans and flex bucks are accepted. The food is definitely superior to most other campus dining options. It is located in the Moore Athletic Center.
The Future Looks…Delicious
The options don't end here either. FSU recently announced an agreement with Sodexo that will bring an expanded menu of healthy and locally sourced fresh foods to campus. An alumni and celebrity chef, Art Smith, will serve as a campus Culinary Ambassador over the next ten years. This will mean many renovations, new dining, and food programs; from residential dining to retail, concessions, and catering.
Another new option is from a company called Elevate. They will refund you for any unused meals if your student doesn't love their FSU Off-Campus meal plan.. Independent of FSU, this meal plan allows students to swipe at a nearby restaurant like Bento, Grits, and Greenz, Catalina Café or Kubano (there are more). The meal plan rolls over to the next semester, but can also be used over school breaks including summer. There is an app that students can use to order ahead (and pick up a meal to go a few minutes later), pay for meals, and keep track of how many meals they have left. This meal plan offers payment plans and will even save you 2% on the total meal plan price if you pay by check. For meal plan options, click here.
Last, But Not Least
If none of the above works for your student, we still suggest at least putting some GarnetBucks on his/her card as there are still many choices around campus. The dorms provide a small refrigerator/freezer (4.0 cubic ft.) and allow students to bring their own microwaves (700 watts max). Cooking is permitted in the residence hall kitchens, but pots and pans are not supplied. Students can head to any of the grocery stores by bus or car to purchase the food they need/want (see our blog on grocery stores) or choose amongst the many restaurants around town. We have blogs on these too, separated by breakfast, brunch, and dinner.
And, there is a whole new type of meal service that is becoming popular with students who can't cook, don't want to cook, don't want to buy groceries, and are looking for an easier, and healthier meal plan.  Known as the meal kit industry, the premise is that they deliver pre-portioned, packaged meals delivered weekly right to your student's door. Make sure you check out our blog on A College Student's Guide to Meal Kits. Our interns tested out Blue Apron, Plated, Chef'd (Spoon University), Hello Fresh, and most recently Prep Pros Tally.
Of course, you can always attempt to send up some homemade goodies, but keep in mind the size of that refrigerator/freezer.
Pass on these great tips, tell your friends and like us on Facebook, Instagram, Twitter, and Pinterest. Find out more about how to use HaveUHeard as a great resource. Sign up for other great tips at haveuheard.com.