HaveUHeard.com includes links to third-party websites and advertisements for third-party products and services. Product and service-specific opinions mentioned within the content of our blogs are entirely the opinions of the HaveUHeard.com team and its staff. It is our hope that you will find value in the products and services these third-party organizations represent, and patronize these businesses. Such advertising and marketing partnerships help make our efforts at HaveUHeard.com possible. Thank you for your support and ongoing interest. For additional information, please read our full HaveUHeard.com Disclosure Statement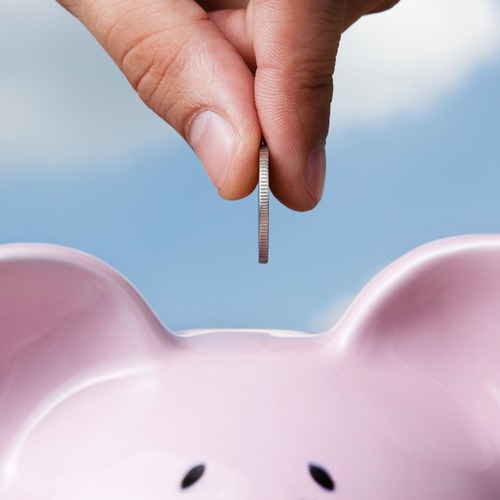 When Does Financial Aid Get Disbursed?
The time has come to pay for your college costs and panic sets in. Time to pony up the money! I remember receiving my tuition statement for my daughter and yet her student account showed no Prepaid Florida (which I was fortunate enough to have 4-year college and 1-year dorm).  Additionally, her bank account did not reflect her Bright Futures Scholarship funds.
Show me the money!
When does this money get disbursed? Can you get a deferral for books, living accommodations, and student fees? As a general rule of thumb, most disbursements do not happen until after Drop/Add. Florida Prepaid and Bright Futures pay the school first and any left-over funds, are either deposited into your student's bank (make sure they sign up for direct deposit) or mailed to them (this will take much longer). For your student's specific account details, you should log into their account at my.fsu.edu

Here are some specifics:
Florida Prepaid
Florida Prepaid will bill your student by the end of the first week of classes. Your my.fsu.edu account statement will reflect your Florida Prepaid billing before they disburse Financial Aid. Look for FPP Tuition Billing on your account statement. Since students register for classes at different times, the simplest timeline is to expect that your account will reflect Prepaid by the end of the first week of class.
Financial Aid Money
Financial Aid is typically dispersed during the second week of the semester. Before loans can be disbursed, first-time Federal Direct Loan and Perkins Loan borrowers must complete Entrance Counseling. In addition, the master Promissory notes must be signed and on file.
Bright Futures
Florida Bright Futures will disburse after the drop/add. For the Spring of 2020 disbursement is scheduled for January 10, 2020. Some students may qualify for early disbursement which begins January 3, 2020.
This timing means that any financial aid you receive, like Bright Futures, will be used only to pay those charges left unpaid by Florida Prepaid and they will refund excess Financial Aid to you, normally within three business days of disbursement. Early disbursement begins just before the term starts. To qualify for early disbursement, you must complete all of your financial aid documents in advance. Students who applied for financial aid early and are enrolled in at least 6 credit hours before the term begins are eligible. FSU's standard disbursement window begins on the fifth day of class, just after the drop/add and runs through the end of the semester. They transfer refunds three business days after the date the aid posts to your FSU bill.
In addition, FSU has a Traditional Installment Plan Program. You must enroll by the tuition due date and pay half of your student's total tuition. FSU bills for the credit hours taken each semester based on your specific plan (tuition, dorm, local fees, and other fees) based on the actual dollar value FSU assesses. Preview the fee categories. In addition, it is your student's responsibility to manage their email and respond to any emails about their bills to avoid any problems or late fees.
DEFERRAL FOR BOOKS
Student Business Services has partnered with Follett and the FSU Bookstore to provide a seamless and integrated means to purchase your textbooks and supplies before your financial aid has disbursed.
Each semester, Student Business Services will send a list of eligible students to the FSU Bookstore. Students will receive an email from the FSU Bookstore with instructions for purchasing textbooks and supplies on financial aid credit. Once a student has purchased books and supplies using their credit, the total charge of the transaction will be sent to the MyFSU Student Account, where financial aid will pay the charge once it has disbursed. Your student will receive an email from the FSU Bookstore when their eligibility has been confirmed. There are limits depending on your student's annual anticipated financial aid credit balance.
Rent Payments
All FSU student account information is available on the myFSU portal. There will be no bills provided by University Housing.
Rent is posted to their FSU student account one week after the student is assigned. Students are responsible for paying their rent on time by the 2nd Friday of classes, for payment information. Installment or partial payments can be made towards the student's rent balance any time after rent is posted to the myFSU portal. Students who want to pay in installments should begin making installment payments after their rent is posted to ensure that the full balance has been paid on or before the due date.
If they are living in an apartment, unfortunately, they cannot defer payment to their landlord. Ensure that the leasing office knows that you have a student loan that will be covering your expenses. They will probably not let you pay late while you wait for your disbursement but we would suggest putting money from your loan aside to help pay your living expenses going forward.
Pass on these great tips, tell your friends and like us on Facebook, Instagram, Twitter, and Pinterest. Find out more about how to use HaveUHeard as a great resource. Sign up for other great tips at haveuheard.com.