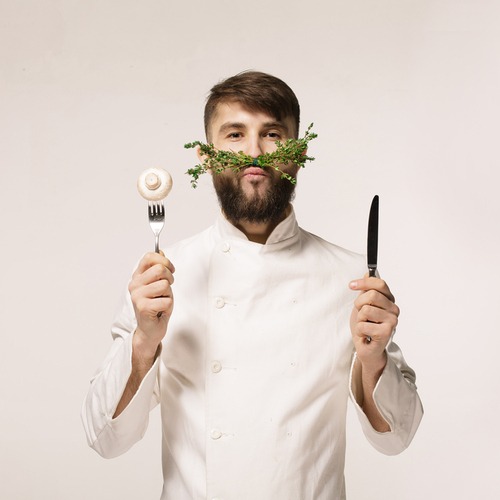 Vegetarian/Vegan Dining
Slowly, but surely, more and more young people are going vegan or vegetarian. I can't blame them. Veggies are good and good for you. Sometimes the choices on or around campus just aren't that healthy. So more veggies, please! My daughter was a vegetarian for about two years until she could no longer resist a big, juicy burger. Now she is a vegetarian most of the time with an occasional burger or piece of chicken. Whichever way works for your student; the good news there is plenty of veggies around and restaurants by FSU that cater to our vegan Noles.
Favorites:
Sweet Pea Café – on W. Tharpe Street gets most of its produce locally from a farm less than a mile away.
Chipotle – This is not just for meat lovers. In fact, most of the vegans we spoke with are bigger fans than we are (and we are pretty big fans). Check out the sofritas (ground tofu) or a veggie bowl. Guacamole is usually extra, but not with the veggie bowl.
Sahara Greek and Lebanese Café – on Apalachee Parkway. Falafel lovers; this is your place.
Black Dog Café – has vegan alternatives in their delicious baked goods and even for your coffee. On Lake Ella Drive.
During Market Wednesday, there is a vegan bake sale (chocolate chip cookies, sugar cookies, and more) at Legacy Walk (usually from 10 am-2 pm).
Decent Pizza – on N. Monroe.  Their Calzones can be vegan-ized and they also have a vegan pie (with delightfully chewy crust) is a standard on the specialty menu, but customers can create their own with anything in-house — plus vegan cheese. Vegan slices, which are literally as big as your head, are also an option, and customers can choose from an array of veg-friendly toppings from peppers to pineapples.
Lofty Pursuits – on Market Street. They have vegan ice "Kreme" flavors and sorbets.
And just so you know…Vegetarian and Vegan-Friendly Lunch…
Weekdays (except on Global Café Fridays), the Bhakti Yoga Club serves a vegetarian lunch in the Center for Global Engagement's Dining Room, often referred to as "Krishna lunch." The suggested donation is $5. More information.
HaveUHeard offers real information like this to help you have the best college experience possible. We glean great tips from our own experience and the experience of real parents and students from the schools we present. Pass on these great tips, tell your friends and like us on Facebook, Instagram, Twitter, and Pinterest. Find out more about how to use HaveUHeard as a great resource. Sign up for other great tips at haveuheard.com.