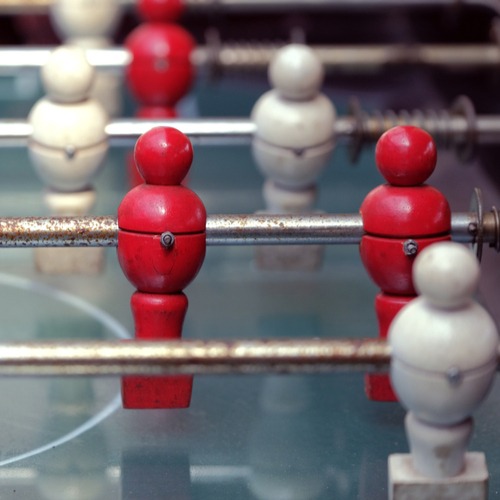 Early Bird Gets It – Parents Weekend Get the Deals
Our first experience with Parent's Weekend meant booking a hotel a year in advance, every weekend in October while we waited for the big announcement as to the actual dates. Then we would go back and cancel all the unneeded weekends. Well, hotels caught on and began requiring deposits and changing cancellation policies. (Be sure to check all this out when booking. Our blog on hotels may help.) Why do we race to find a hotel as soon as possible?  
A) Hotels in Tally, and anywhere within a thirty-mile mile radius, will sell out in minutes for this weekend (which is September 27-29, 2019 this year)
B) Prices will be jacked up tremendously (as they are for all football weekends), but it never hurts to remain hopeful that there will be some fabulous deal and
C) Staying too far from campus can be an Uber nightmare because the traffic and parking will out-do Manhattan during rush hour.

Perhaps this hasn't given you a positive outlook as to what to expect for Parent's Weekend. It is my goal to prepare, as well as caution.  It is a wonderful weekend where you truly get the opportunity to see your student in their new role/home/independence.  It feels great to have them march you around campus and introduce you to new friends with confidence.
What to do
There is so much going on during Parent's Weekend, but to be honest, other than joining in football pre-gaming, the football game and an occasional visit to the circus; we have never participated in all there is to offer. The schedule of activities includes performances by the FSU Flying High Circus, dinner in 1851: FSU's newest dining hall, Saturday Brunch, as well as a Fun Run/Walk. For more information and to register for Parents' Weekend, visit http://pw.union.fsu.edu/registration. There are a dozen or so other things to do from bowling to pot painting as well.  If your son/daughter is a member of a fraternity/sorority there will probably be events to attend throughout the weekend at their respective houses too.
And What Not to do…Due to multiple road closures avoid the Westcott Plaza area for the duration of Parents' Weekend. This includes all parking areas near to the Westcott administration building as well as the plaza itself.
Where to eat
Don't shoot the messenger, but restaurants are crazy crowded all weekend long. We once made the mistake of attempting to go out to eat after a football game and waited an hour for a table, then two hours for our food. I have heard that the further from campus one goes, the better luck they have had in this regard. Of course, that also means daring to get into your car and navigate through the traffic and find parking again later. Try to eat at off times. We have even picked up subs at brought them back to our hotel. (Check out our blog on restaurants for some great places.)
Are you Ready for Some Football?
My first Nole football game was also my first Parent's Weekend and I will never forget it. The excitement surely lives up to the hype.  Students' tickets are free, but since we wanted to sit with our student we bought cheap seats so we could all sit together. It was HOT and we probably spent about $50 buying water alone, but it was well worth it. You are not allowed to bring anything into the stadium and they will check your bags. You can, however, bring in an empty water bottle or cup to fill, which may be wise. Of course, by year three, we decided to forgo the heat and watch the game from an air-conditioned bar. If you are a true sports fan, this surely won't do, but having spent a fortune on hotels, gas, tolls, food and so on, we were happy to just be together. Besides the excitement in the bars was pretty great and we definitely were not alone.
If you are visiting a family member in Greek life, some sororities rent a section of the seats so those family members so they can sit in a cluster. For more details regarding that, they should ask someone in the chapter on Executive board.

There are many options for buying football tickets, but one is to buy tickets through Family Connection to see the 'Noles take on NC State on Saturday, September 28 and a portion of the proceeds will go to support the FSU Family Fund. Tickets are available for purchase for $35 each. Click here to purchase your football tickets. Be sure to use the promo code: "FAMILY" in all CAPS. Tickets are on sale until August 31.

Speaking of the expenses, some parents choose not to come up at all for Parent's Weekend and simply come on a non-football weekend. We once flew our son home for the weekend instead. Although flights from Tally are extremely costly, it was much cheaper than driving up, paying for gas, tolls, meals, and a hotel. We only did this once in the last seven years. Of course, there isn't as much going on and football is a good part of the fun, but the cost of the weekend can get exorbitant.  Expect to pay at least double for a hotel on football/Parent's weekends. And you can't forget a trip or two to the store to get all those things your student has been holding off on since they don't really fit into the new budget. Some people stay in Georgia (it's not as far as you think), but can help save some money.

Pass on these great tips, tell your friends and like us on Facebook and Instagram. Sign up for other great tips at haveuheard.com.