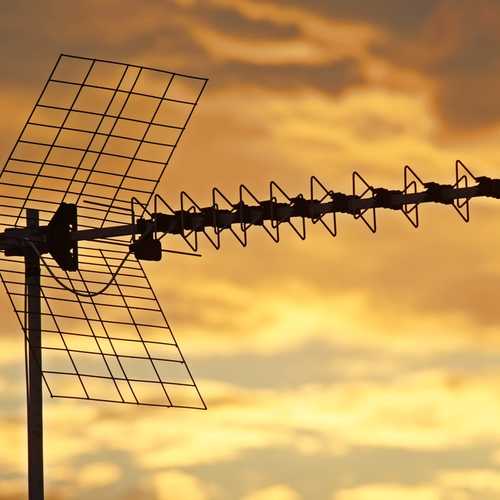 Radio and TV Stations
There are lots of media options, but if you still need it here are the radio and TV details for FSU.
For students coming from larger cities who are accustomed to nationally syndicated stations, rest assured, there are plenty of radio stations in Tallahassee that will meet your listening tastes. Country music is very popular in the south, but the major stations are as follows:

Radio
WFSU – 88.9 FM FSU Public Radio
WTNT – 94.9 FM Country
WDXD – 101.9 FM Country
WWOF – 103.1 FM Country/Seminole Sports
WFSQ – 91.5 FM Classical
WHBX – 96.1 FM Urban Contemporary
W243CZ (WSEG-AM) – 96.5 FM Sports
WGLF – 104.1 FM Classic Hits
W283AW – 104.5 FM Religious
W287CO – 105.3 FM (WTLY– 1270 AM) Adult Contemporary
WQTL – 106.1 FM Classic Rock
WFRF – 1070 AM Spanish Christian
WTLY – 1270 AM Adult Contemporary
WHBT – 1410 AM Gospel Music
KISS-FM – 107.1
BLAZIN 102.3 – Hip Hop and R&B

But Wait There's More…
There are many other stations, but their signals can be weak. Many of these stations broadcast their audio on the internet so you may be able to pick up the stations that way. For many students, they listen to streaming music and with free Wi-Fi on campus; a great alternative to listening to the radio. Students are typically too busy to watch television, but they do have their favorites. From reality shows such as Keeping Up with The Kardashians to This is Us (oh, wait, that's me) to catching up on the news or watching sports, here is a breakdown of the television stations they will become familiar with. Seminole Cable Vision (SCV) is included as a residence hall amenity in your student's dorm room for summer, fall and spring! There are 120 channels including 70 channels of programming in HD. Residents wishing to access cable in their living spaces will need to have a cable-ready television with an internal QAM tuner and a coaxial cable to hook into the cable access point in the room. Otherwise, off campus, the major providers in Tally are Broadcast Tallahassee, Comcast and DirectTV.

Now that you are a Seminole fan, you may want to start watching The Jimbo Fisher Show, televised throughout the entire state of Florida on Mondays on the Sun Sports Network on Mondays at 3:30 p.m. Or if you prefer basketball to football the Seminole Basketball Highlights with Leonard Hamilton is televised on the same network for ten weeks. Seminole Sports Magazine, a 30-minute show that takes a look at FSU athletics behind-the-scenes, airs statewide on the Sun Sports Network at 11:00 a.m. each Saturday for 35 weeks beginning in the fall. Finally, of course, there are the hour-long coach's call-in shows during prime time on Wednesday evenings.  

TV
Basic Channel Lineup

16-1 MTV U 75-3 A&E
21-2 Travel Channel HD 75-5 Food Network
21-3 LMN HD 75-6 NBC Sports Network
21-4 BIO HD 75-8 History
25-713 WE TV 75-9 TNT
30-1 WGN America HD 76-10 Animal Planet
33-1 WTLF – The CW 76-12 OWN
33-2 SEC HD 76-4 Golf Channel HD
49-3 TLC HD 76-5 FSN
52-3 BBC America HD 76-7 CNN
55-100 UP HD 76-8 Travel Channel
55-101 H2 HD 77-10 ABC Family
55-102 Investigation Discovery HD 77-12 FOX News Channel
56-1 PBS Kids SPROUT HD 77-2 C-SPAN
56-2 GSN HD 77-3 CMT
57-1 TCM HD 77-4 MSNBC
57-2 TruTV HD 77-5 CNBC
57-3 HLN HD 77-6 E!
58-1 Bloomberg HD 77-8 Bravo
62-1 VH1 HD 77-9 SPIKE
62-2 MTV HD 78-1 4FSU
62-3 Comedy Central HD 78-10 Univision
62-4 E! HD 78-12 Fox Business Network
63-71 BET HD 78-8 FX
63-72 CMT HD 91-1 Discovery Channel HD
64-1 Spike HD 91-3 USA HD
64-2 Lifetime HD 92-1 Animal Planet HD
64-3 Nickelodeon HD 92-2 Velocity HD
65-59 Esquire HD 92-3 History HD
68-32 WE TV HD 93-1 TNT HD
69-1 Bravo 93-2 TBS HD
69-2 CNBC HD 94-1 FX HD
69-3 QVC HD 94-2 FOX Sports ONE HD
69-4 Cartoon Network HD 94-3 FOX News Channel HD
70-1 FSN HD 98-9 C-SPAN 2
70-2 SUN Sports HD 99-1 ESPN HD
71-1 The Weather Channel HD 99-2 ESPN 2 HD
72-2 Fox Business Network HD 101-1 CBS (WCTV)
72-3 Hallmark Movie Channel HD 101-2 ABC (WTXL) HD
72-4 MSNBC HD 102-2 A&E HD
73-3 ABC (WTXL) 102-3 HGTV HD
73-4 ESPN 103-1 Golf Channel
73-5 CBS (WCTV) HD 103-2 AMC HD
73-6 FOX (WTLH) HD 103-3 CNN HD
73-7 NBC (WCWC) 103-4 HSN HD
73-8 SUN Sports 104-1 Disney Channel HD
73-9 ESPN 2 104-2 ABC Family HD
74-1 Nickelodeon 104-4 Hallmark Channel HD
74-10 Comedy Central 105-1 Universal HD
74-11 AMC 105-2 Food Network HD
74-12 Syfy 105-3 Syfy HD
74-2 Cartoon Network 106-4 The Florida Channel
74-3 TLC 106-5 CREATE (WFSU)
74-4 BET 106-7 PBS (WFSU) HD
74-5 VH1 107-1 Palladia HD
74-6 MTV 107-2 NBC Sports Network HD
74-7 Disney Channel 114-1115 MoviePlex
74-8 Discovery Channel 115-1 FOX (WTLH) HD
75-10 TBS 115-1 THE CW (WTLH) HD
75-11 TruTV 115-2 NBC (WTWC) HD
75-2 FOX Sports ONE