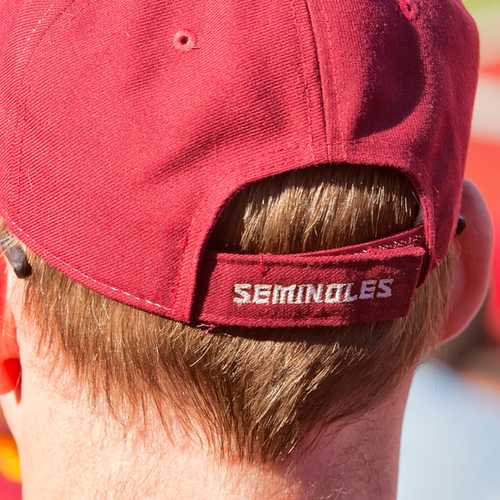 The Truth…
I don't blame them; FSU is a great university right down to the beautiful brick buildings, deep-seated traditions, and is filled with opportunity. The question is, how does your son or daughter become a Seminole and get in?
The truth is that more and more students are applying- this past year saw an 8.3% increase in apps. The statistics, 4.0-4.4 academic GPA; 28-31 ACT composite; 1250- 1360 SAT total, are pretty clear cut in regard to what FSU is looking for in a student, but here are a few thoughts as to how they can tweak their high school preparation. Things have definitely changed this year. Please note too that summer academic requirements are slightly lower. Students who complete an application and submit all supporting documents by December 1, 2020, will receive an admission decision online on February 18, 2021. Students who complete an application after December 1, 2020, will receive an admission decision on a rolling basis starting in March. The final application deadline is March 1, 2021. December 1, 2020, is the priority deadline for admission and merit scholarship consideration.
Note: FSU claims that ACT and SAT scores are optional for students applying for 2021 admission, if the two national exams do not resume a regular testing schedule in August, according to a letter from admissions directors to the state.
Grades and test scores are (obviously) important, but so are showing that they are not only about the scores. Show FSU that there is more to them by being involved in clubs, teams, and organizations that show they have a passion for something other than schoolwork. Don't just join; lead. Show them that they are not just a member, but a leader in some way. They should take a leadership position in one of those clubs or teams.
Show some rigor in their class schedule. While A's are really nice; it can be better to get a lower grade in a class that shows they are challenging you, (and by lower grade, we mean B's and C's).  So don't rule out AP Physics or AP Spanish.
They should write an amazing application essay. The essay is a huge part of the application as it is the only opportunity your student has to stand out as more than grades and test scores. It gives their application personality. It's entirely possible that this year, due to students being unable to take standardized tests, it may count more than ever. Do you have any idea how many essays they read and how they all begin to sound the same? Standout; be different. If they are unsure how to go about doing this feel free to seek help with writing an amazing essay. We recommend Essential Essays College Essay Consulting, assisting students with brainstorming, planning, and writing college essays that will reveal their personality and give their applications a positive edge.  Learn about them here.
Apply to FSU as a general student, get accepted, and then declare your major later. This does not mean that they shouldn't check out the possible majors beforehand, but if they are considering FSU only for one specific major; it may be easier to apply for that major from within later. Do not confuse this with, for instance, getting into the Nursing or Business Schools. They have very specific requirements for their undergraduates and it is difficult to get in after their sophomore year. The Nursing School, for instance, accepts very few students each year. You may want to take a look at our blog, College Majors to Pursue at FSU.
Not sure about a major? FSU calls those unsure as Exploratory. Stating that you are Exploratory as a major allows the student to take classes that don't pertain to a specific major. This allows them to test the waters so to speak. They can stay Exploratory until their third term, empowering them to test the waters and then declare their major. FSU hosts pizza parties for those who declare their major through the Exploratory program.  For more information, click here.
If FSU is their dream school and they don't get in, they should consider re-taking their ACT/SAT's and reapplying to show their new fabulous scores and improved GPA for the first semester of senior year. They may get in for January or be asked to take classes at TCC for a semester, but if they want it badly enough, this may be the way to go.
Go Noles!
Pass on these great tips, tell your friends and like us on Facebook, Instagram, Twitter, and Pinterest. Find out more about how to use HaveUHeard as a great resource. Sign up for other great tips at haveuheard.com.